I'm not about to turn down any gift, but there's something extra special about a personalized present. Here are ten delightful personalized gifts for you to consider giving to your loved ones. And before you choke on your peppermint mocha, yeah, some of them are—well, let's just call them generous, shall we? Because personalization means you're not buying a mass-market product, it also means you might be paying a premium price. So in addition to planning ahead and leaving plenty of time for your gift to be crafted and shipped (ORDER NOW!), you might want to think about making some of these a group gift. Now check 'em out!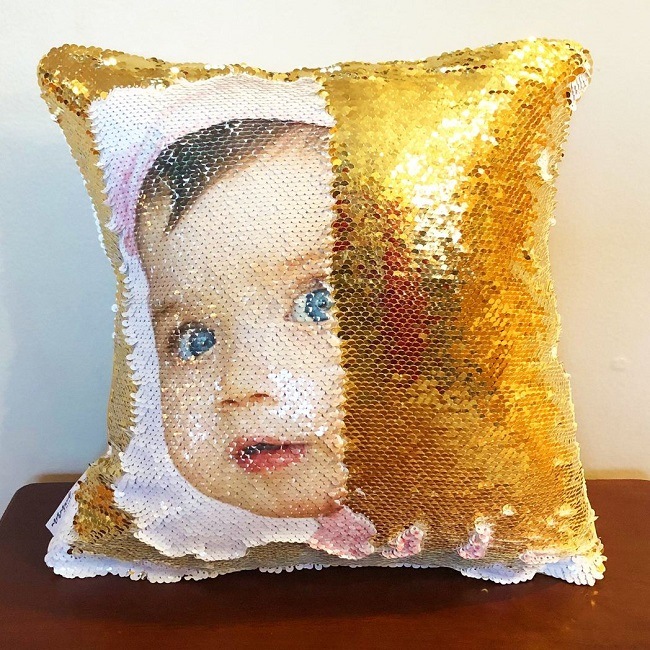 Personalized Mermaid Pillow (varies): Whether you've got a tween girl, a friend who loves sparkles, or a kid who needs "a calm down tool" (seriously—that's what my daughter calls her mermaid sequins), mermaid sequins are a must. Enter Mermaid Pillow Co. Their Mermaid Positivity Pillow gift sets are not only personalizable with a—different!—name on each pillow, they're currently 50% off. But that's not even the most personalized offering on their website. You could go with a basic Personalized Pillow with mermaid sequins one side and your name of choice embroidered on velvet on the other. But why would you do that when you could go with a Pillowhead and have a pillow that flips from blank sequins on one side to a photo of…well whoever you want on the other?! That, my friends, is what personalization was invented for.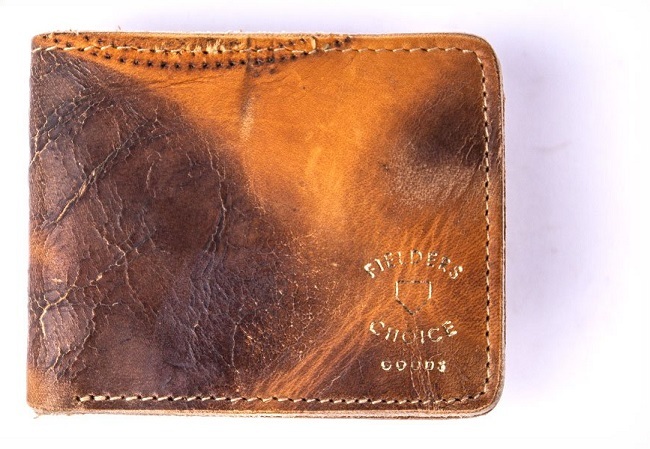 Fielder's Choice Pastime Custom Wallet ($295): Do you have a baseball fanatic in your house? This is the gift for them. Fielder's Choice remakes vintage baseball gloves into billfolds, wallets, card cases, and money clips. With their Pastime Custom Program, they will take your vintage glove and handcraft it into a billfold, wallet, or card case. (And I do mean hand. craft. There is one dude at their company who does this. One.) This is the perfect solution for the glove that's been living in a box in the attic—the one that's too special to get rid of but has no earthly purpose. Although, personally, this would be one of those things I'd be inclined to wrap up a handmade "coupon" for under the tree, or I'd make sure I could return Fielder's Choice's Custom Program Kit and wrap that up, or run this idea by the recipient as a theory beforehand ("Oh, honey, check this out…"). Because this is a gorgeous idea—I mean, I kind of want one—but it is a vintage glove we're talking about here.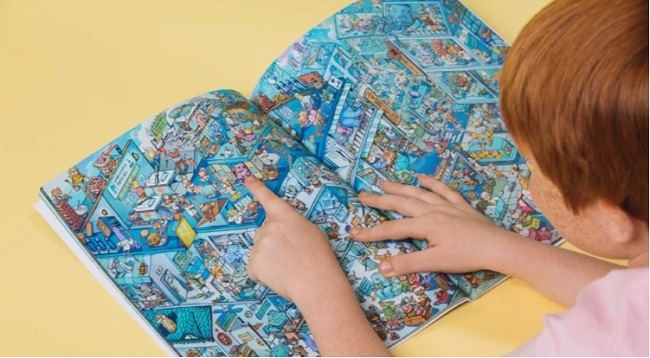 Where Are You…? Book by Wonderbly ($30): Remember Where's Waldo? Or the Hidden Pictures page in Highlights Magazine? Imagine searching for—and actually finding—yourself in those pictures! Children's publisher Wonderbly has made it happen with Where Are You…?! Gift givers enter the recipient's name, choose a gender, then select a character who most resembles the recipient from six options. (The books seem to be the same regardless of gender—even the superstar universe.) There's a chance to preview the book prior to purchase which means you can see if you can find your recipient. After all, the book is suitable for ages five and up. Hee hee.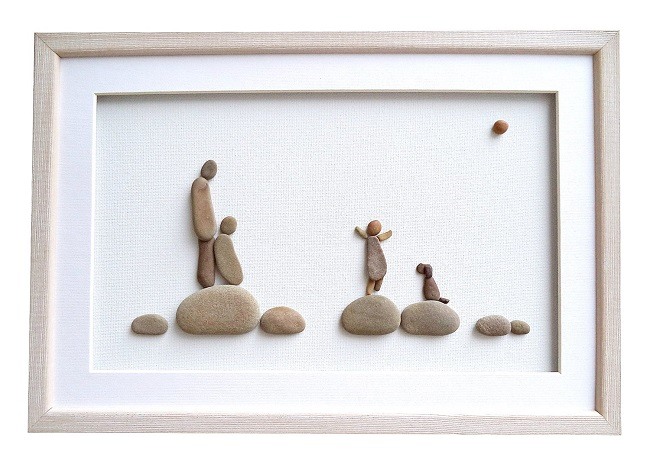 Pebble Art Portraits (varies): Do you ever look at some of the stuff you see on Etsy and think "I could totally do that?" But then you really look at it and realize that no you absolutely could not because this stuff is amazing. Yeah, that was me with these pebble art portraits. I mean, gluing rocks to paper? How hard can that be? But Antoaneta Ivanova is able to make these little pebble creations come alive, which is why she is an artist selling her amazing portraits and I am a patron buying them as gifts.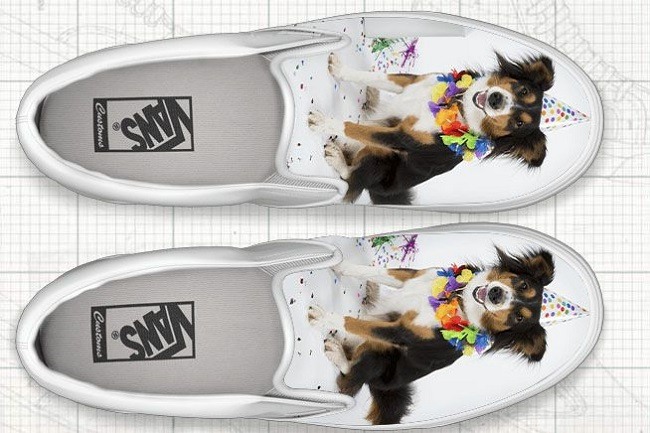 Customized Vans (varies): Sneakers are still so on trend right now (and so comfy). And I just learned that you can head over to the Vans website and customize your own. For the whole fam—right on down to your toddler. The choices are endless. There are a variety of shoe styles, and you can choose colors for all different parts of the shoe to make a pair that's uniquely you. Or uniquely them, if you're giving a gift. There's even an option to gift a Customs Gift Card, so they have the fun of designing their own. My favorite part, though, is that you can upload your own artwork or a photo to have printed on your shoes! Love it!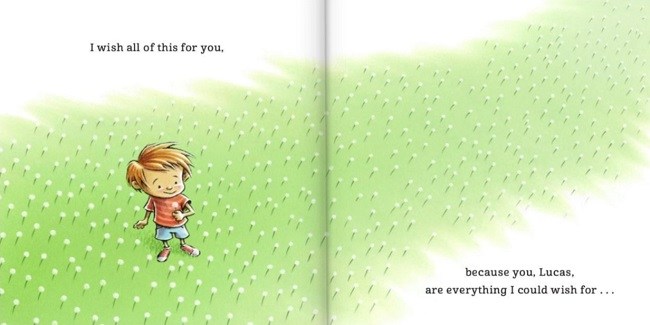 I Wish You More Personalized Book ($35): Have you ever read I Wish You More, written by the late Amy Krouse Rosenthal and illustrated by Tom Lichtenheld? It is a beautiful little book, and it doesn't matter if I'm reading it to myself or trying to read it aloud to my daughter, I can't get through it without choking up. Well, if you have the heart of the Grinch and have successfully managed to read this book to your child or loved one without tearing up, the good people at I See Me! have found a way to help: they've gone and created a personalized copy of I Wish You More. You're welcome.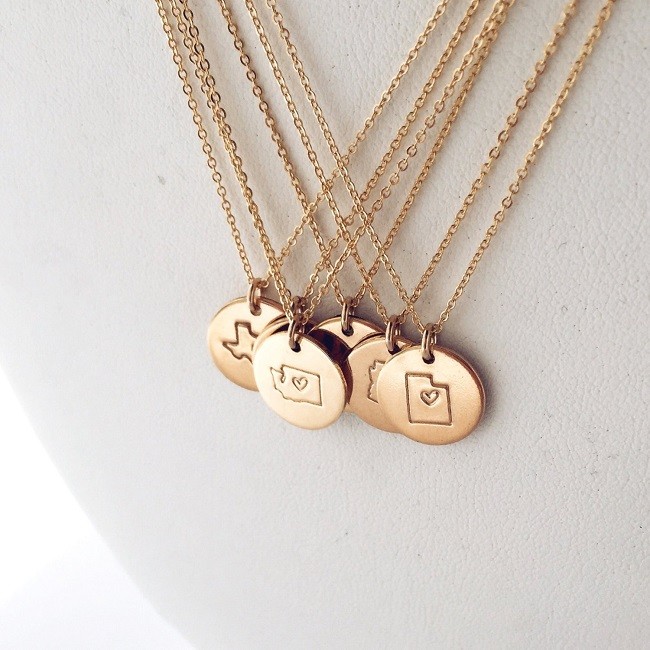 State Disc Necklace ($34-$38): Made by Mary offers a selection ready-to-wear and customizable jewelry, including rings, bracelets, and necklaces. One of my favorites is the State Disc Necklace. Whether you know someone who's feeling a bit homesick and could stand to carry a little bit of home with them, someone who wants to celebrate their hometown pride, or someone who wants a reminder of a somewhere that holds a special place in their heart, this necklace makes a great gift. And the whole site is worth checking out for other great personalizable options, too.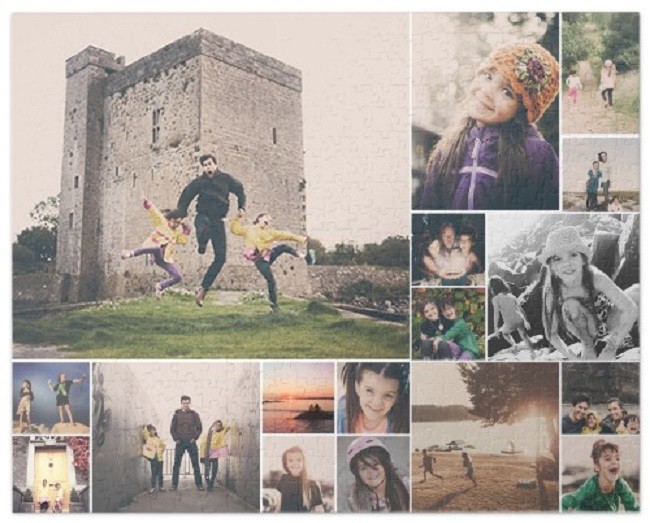 Photo Puzzle (varies): Okay, I'm not gonna lie: I hate puzzles. I can still remember one Christmas early on in our relationship when my husband got me this big giant puzzle to work on together. Almost two decades later, we still joke about what a gifting mistake that was. (Although I'm not a terrible person and yes, the thought counted, and yes, I did try to get into it.) That being said, I still think a personalized puzzle is an absolutely adorable gift. For puzzle people. Anyway, I love that all the different options that are available—and the fact that you can choose your photo(s)—mean that the puzzle can be as easy or as hard as you want it to be. There's even a sturdy kid option suitable for kids ages four and up. Plus, once the puzzle is assembled, the recipient can do that magic puzzle Modge Podge thing where you permanently stick it together and then it can be framed and displayed; it's like two gifts for the price of one! Or they can have the lifelong enjoyment of getting to reassemble the puzzle over and over—think of the fun holiday tradition that could be!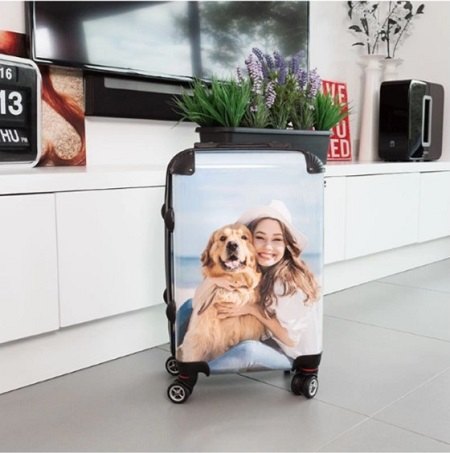 Personalized Luggage (from $165): NEVER LOSE YOUR LUGGAGE ON THE LUGGAGE CAROUSEL AGAIN! That is a gift in itself. Seriously, though, this carry-on suitcase from Bags of Love allows you to print one photo or wrap the front of the bag in an entire collage of your favorite images. Whether carrying on, gate checking, or checking a bag, or just grabbing the suitcase out of the trunk, imagine what a smile picking up this bag at the end of a trip will bring to your gift recipient's face every time they travel!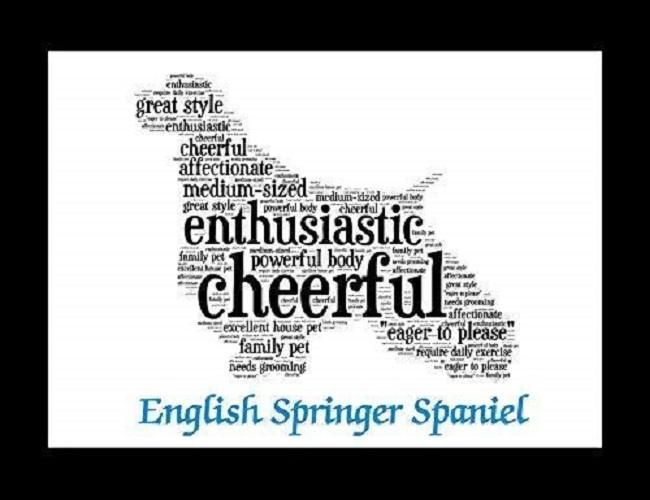 Personalized Pet Art ($25-$30): Of course, we can't forget our furry friends at Christmas. What better way to honor them than with their own personalized print? PetArt.us has a huge selection of dog breeds to choose from, and each print uses word art that describes the breed (to a T, if the English Springer Spaniel print is any indication) to create an image of the dog. Prints are $25, and for an extra $5 you can have your pet's name added. The prints are matted, but the frame is not included. (And sorry cat people and owners of other types of pets. You can get all kinds of dogs—including the Xoloitzcuintli, AKA Dante from Coco, but it doesn't look like there are any other animal options.)
If you have any other amazing personalized gift ideas, do share them with us in the comments!