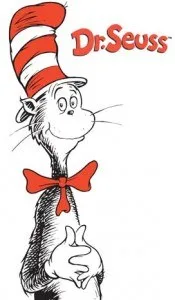 You are you. Now, isn't that pleasant?
Today is your day! Your mountain is waiting. So…get on your way!
You have brains in your head. You have feet in your shoes. You can steer yourself any direction you choose.
The more that you read, the more things you will know. The more that you learn, the more places you'll go.
Only you can control your future.
Be who you are and say what you mean. Because those who mind don't matter and those who matter don't mind.
A person's a person, no matter how small.
Oh, the things you can find if you don't stay behind.
Today I shall behave, as if this is the day I will be remembered.
Step with care and great tact. And remember that Life's a Great Balancing Act.
What are some Dr. Seuss quotes that you'd like to one day pass on to your children?