The newborn stage is challenging to say the least. But with the sleepless nights, sore everything, and challenges comes some amazing things that you will soon miss. Babies grow and change so fast and the newborn stage is over in the blink of an eye. Today I want to share 10 things I promise you'll miss about the newborn stage.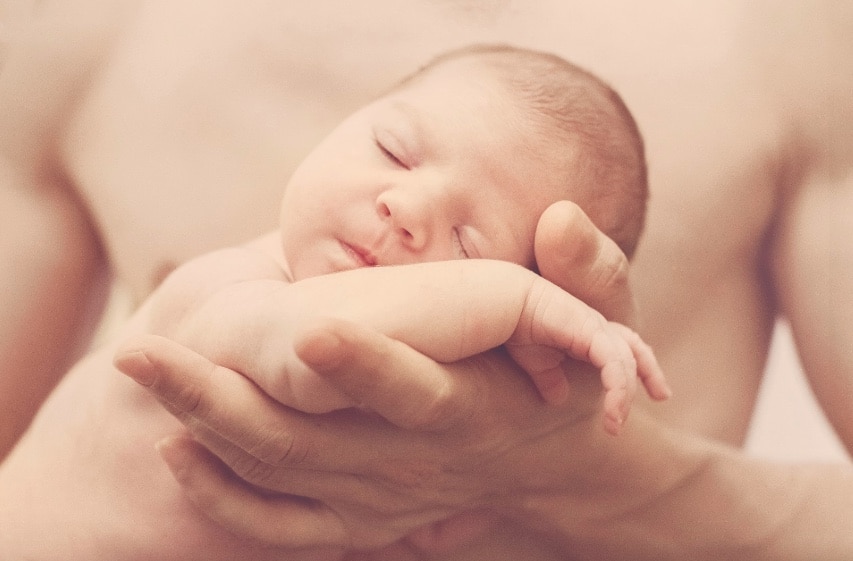 1. Tiny hands, tiny feet, tiny everything.
Nothing is more precious than a brand newborn baby. Tiny little fingers, tiny little toes, tiny head, tiny lips, tiny everything. Holding a newborn is like holding a miracle and as soon as your baby starts growing you will miss them being so little.
2. Constant cuddles.
Cuddling a baby is the closet thing to Heaven, I think. That newborn smell, their soft perfect skin, constant cuddles, nothing is more amazing than that.
3. Constant sleeping.
Although you are up multiple times during the night with a newborn, a newborn also sleeps SO often so you have lots of time to nap with them.
4. Getting help.
People constantly want to help you when you have a newborn. People were practically knocking down my door when my son was born trying to do my laundry, cook for me, and clean my house. I gladly let them do it all because I was tired and they were happy to help! Once my son grew a bit, most of the help was gone and it was back to me doing everything. Enjoy all the help!
5. Time off from being the family chef.
It's kind of a given that you bring a meal for the new parents when you go to meet new baby, and that's a total perk for new mommy because it means you get a break from cooking in the kitchen!
6. Non mobile.
Once your baby isn't a baby anymore, there will definitely be times when you miss when they couldn't walk and get into all your things. Enjoy the time when all they can do is cuddle in your arms and look up at you with those big beautiful eyes.
7. Tiny newborn clothes.
Shopping for newborn clothes is the best. Sweet soft blues and pinks, little pajamas, cute baby animals, I love it all. You will miss those newborn clothes when your baby outgrows them and you're packing them away in boxes in the garage.
8. Errands made easy.
Trust me, errands are a lot easier to do with a newborn. Once your newborn is a toddler, they no longer want to sit in a cart, they don't want you to carry them, and you have to chase them around the store while trying to throw things in your cart. That or you tear open a bag of cookies halfway through the grocery trip to keep them from jumping out of the cart. A newborn will gladly snooze in a moby wrap while you get your things done.
9. Being needed 24-7.
While some people may tire of being needed all the time for everything, I never did. I loved that my sweet newborn son needed and relied on me for everything. From feedings to changes to cuddles to cleaning, I did it all. And I loved it.
10. Spending every moment with the ones you love most.
You get to spend every waking moment with your newborn and chances are your spouse may actually be able to take time off to spend with you and his new baby, too! Spending that quality time as a family is so fun and so special and it's something you'll miss once everyone is back to work and back to routine.
If you have a newborn or are about to have a newborn, do yourself a favor and savor every single moment. It goes by so fast and that time is so precious.