Teaching your child to swim is exciting, fun, challenging, and sometimes scary. My mother taught me to swim when I was three years old, and I have been part fish ever since. I think it is very important to teach your children to swim, familiarize them with the water, and make sure they aren't scared of the water. Today I am sharing 10 tips on teaching your child to swim. I hope these tips will help some of you who may be thinking about starting the process!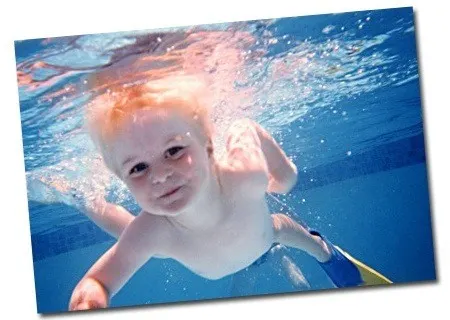 1. Get your child adjusted to the water.
Walk around the pool where they will be learning to swim. Let them put their toes in the water. Talk to them about swimming and let them know how fun it is.
2. Ease them into it.
Most kids aren't going to just jump right in the water and all children learn at different speeds. Don't push your child but rather let them do things at their own pace.
3. Establish trust in the water.
The more your child trusts you, the more he will be willing to try new things. A great way to improve trust is to sit the child on the deck, his feet dangling in the water, and then to have him fall into your arms.
4. Wet their face.
Putting their face in the water is a big milestone for children learning to swim. Be creative in encouraging them in different ways to dip their face in!
5. Improve their balance.
Have them walk in very shallow water in a wading pool to help improve their muscle strength and overall balance.
6. Be patient.
Teaching your child to swim can be very frustrating and it isn't going to happen overnight. Remember that they have a long time to improve their abilities.
7. Holding their breath.
Once your child is confident and secure in wetting their face underwater, start to teach them how to hold their breath. A great tip is to always show them by example. Show them how you hold your breath under water and always be encouraging.
8. Riding on shoulders.
Letting your children ride on your shoulders helps them prepare to learn how to glide. It helps provide a break for children and they really enjoy it.
9. Playing on the steps.
Put some toys on the steps and let your child get them. The point of this is to get them to retrieve the object from underwater and to help them get used to being underwater themselves.
10. Have fun.
Swimming more than anything should be FUN. It should be a fun experience for you and your child. Don't let it stress you out. Take it a day at a time and have fun spending this quality time with your children!