11 Pretty Holiday Dresses for Girls
I love seeing little girls all dressed up in frilly holiday dresses! I'm grateful that my daughter still loves to get dressed up for special occasions, even if she's a jeans-and-t-shirt girl most of the rest of the time. We had lot of fun shopping around picking out a dress for her to wear to holiday events this year (it's only due to my husband's ability to restrain us all that she didn't get one for every occasion!). Here are some of our favorites.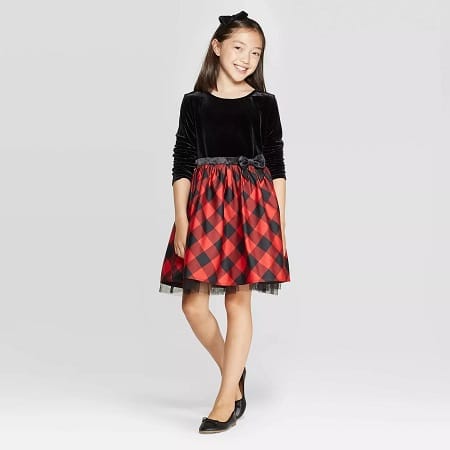 Cat and Jack: This long-sleeve dress from Target's Cat and Jack line is adorable. The velour top is soft and "not scratchy" (an important requirement, especially for some of our younger ones), and the skirt is just full enough to be fun. Plus, the buffalo plaid gives the dress just a little bit of sass. Available in girls' sizes XS-XXL Plus, $30.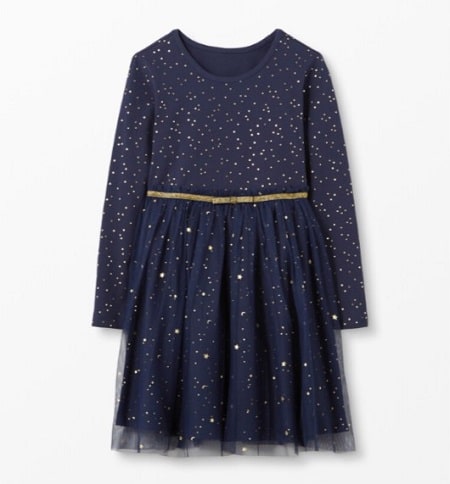 Hanna Andersson: I love this dress because it's great for folks who need something that's not Christmassy (although it also comes in red—and white, but I find that a color for risk-takers…). It's a jersey material with a tulle overlay on the skirt. And yes, there's a little bit of twirl in it. Available in girls' sizes 3-14/16, $54.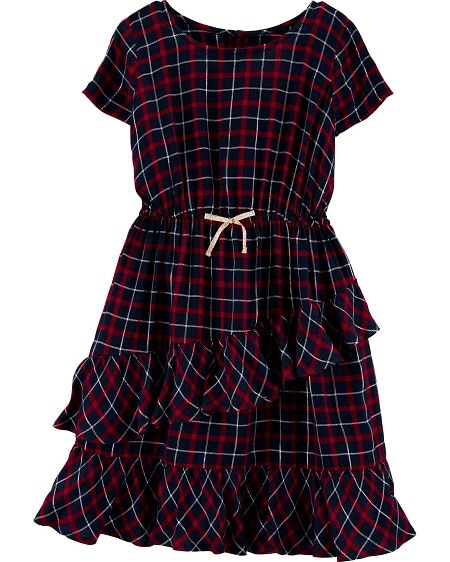 OshKosh: Here's another fun plaid dress. This one has metallic thread running through the pattern. Can't you just see this in a Santa photo? It's perfect! I like that you'll be able to make it more casual after the holidays with a denim jacket and some boots. Available in girls' sizes 4-14, $38.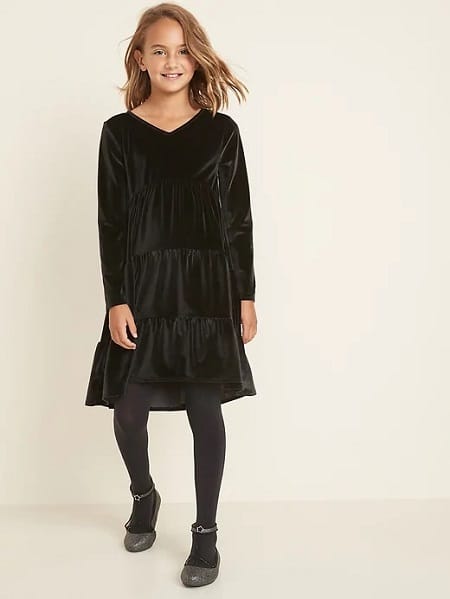 Old Navy: A comfortable party dress? Genius! I want one for myself. This soft polyester-spandex blend is stretchy enough to play in and pretty enough to look the part of a holiday dress. Available in girls' sizes XS-XXL, $30.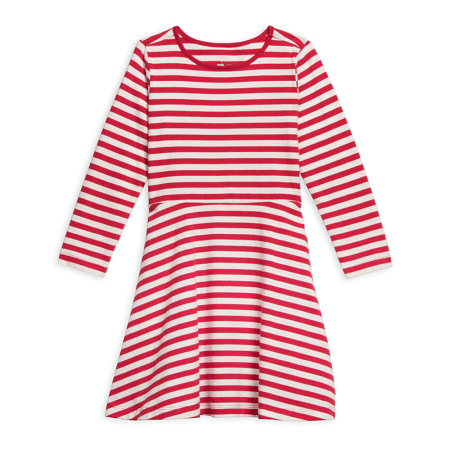 Primary: This cotton dress may seem simple, but for kids who can't handle the usually stiff and sometimes scratchy fabric associated with dressing up, it's a gift. And, people, it looks like a candy cane. It's totally seasonally appropriate yet can be worn year-round. Available in sizes 2-12, $22.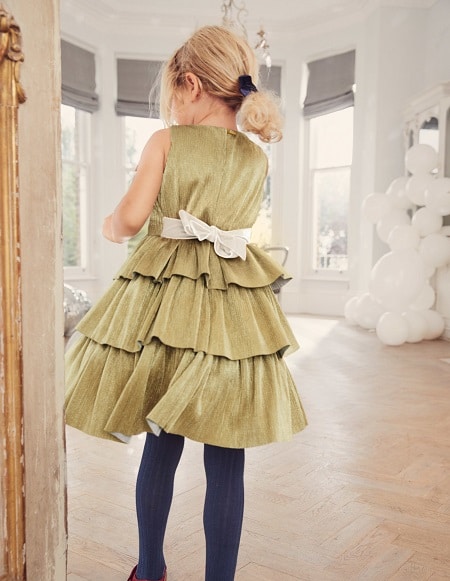 Mini Boden: This dress is absolutely beautiful! It's also another great option for those looking for something that doesn't scream Christmas (although again, it's available in red, too!). The dress also has a pretty wide size range so you could put your kids in matching outfits, or mix-and-match the red and gold. Available in girls' sizes 2/3-11/12, $75.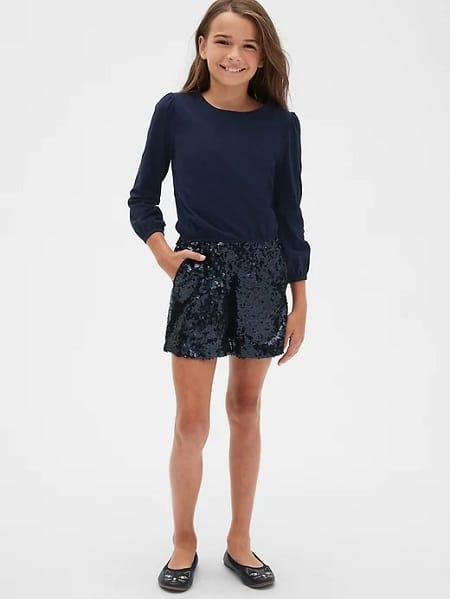 Gap Kids: Do you have a girl who doesn't like dresses? How about a fun sequined romper instead? Layered with tights for the colder weather, this is a wonderfully unique outfit for holiday events! Available in girls' sizes XS-XXL, $50.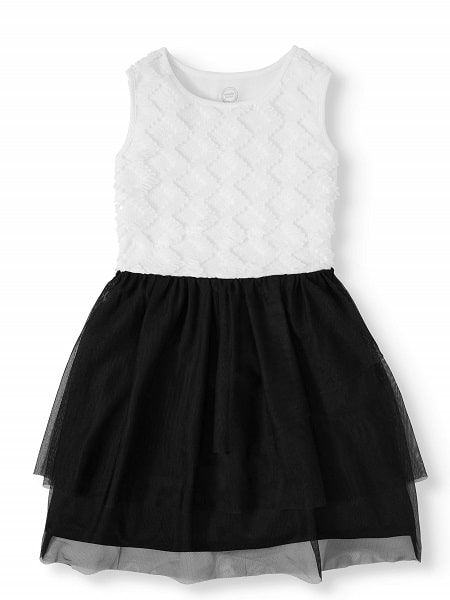 Wonder Nation: A black-and-white combination like this dress looks so sophisticated! And I'll totally steal this next bit from the maker's description: the dress will even take you into New Year's parties. I can just imagine my daughter's delight if we started dressing up for New Year's Eve! Available in girls' sizes XS-XXL (including Plus sizes in 10-16), $12.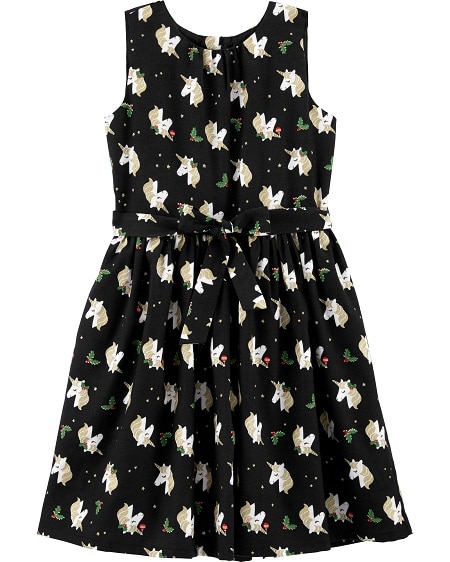 Carter's: Is your girl obsessed with unicorns? I have a holiday party dress for that! No, really. It's unicorns and holly, and unicorns wearing holly. (All of which make me think of the graphic novel series Phoebe and Her Unicorn by Dana Simpson, which you should check out if you have an 8- to 12-year-old. Or just like unicorns or funny comics. Anyway, back to the dress.) It's also a fun dress for winter, as the holly theme isn't limited to just Christmas wear. Available in sizes 4-14, $36.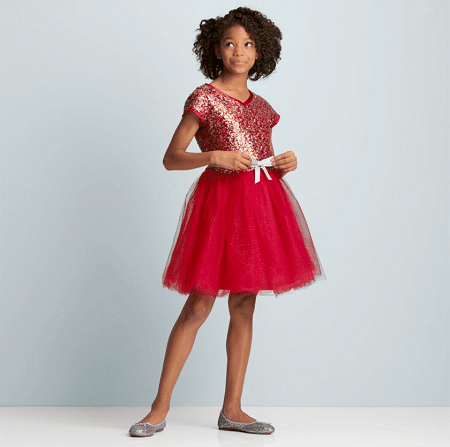 American Girl: Is one of your girl's favorite looks twinning with her doll? Well, she can rock that look for the holidays, too, in this amazing sequin and tulle number. Available in girls' sizes 6-16, $68. (Matching look for 18" dolls available for $36.)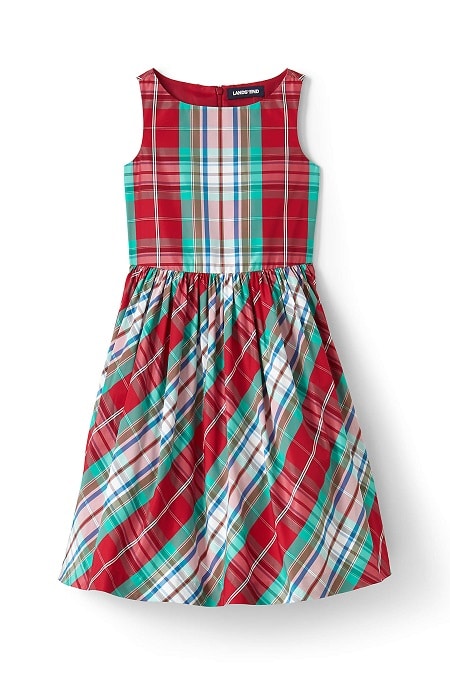 Lands' End: I love how this dress looks like wrapping paper—it's so cheerful and festive! But there's also a navy and silver striped version and I had such a hard time choosing which one to share, so I'm going to link to that one, too. They're both such classics! Available in girls' sizes 4-16, $90.
I hope you found a dress you like here! I know I had such a hard time picking just one for my daughter—especially when I know she's got at least three different events to wear a dress to. Maybe I can negotiate for just one more…