Holidays that fall at the beginning of the month always catch me off guard. That means I'm here to remind us both that July 4th is coming!
For some families Independence Day is a full one filled with traditions. For others, you're just beginning to establish what your annual celebration will look like. Whatever you do, I'm sure it will be filled with food, fun, and, if you plan ahead, fantastic toys and activities for the little ones in your life.
Take a peek at these fun toy ideas and get ready to make some patriotic memories!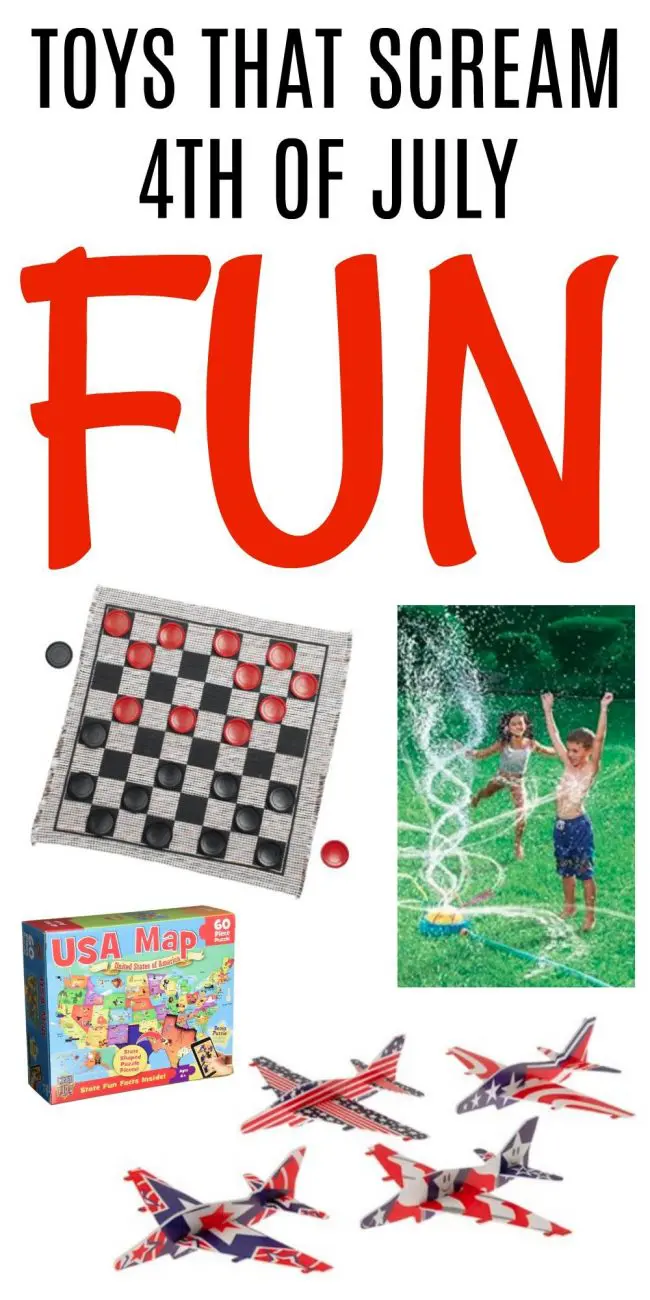 Instant Water Balloons ($10) — Nothing screams summer fun like a friendly water balloon fight and these fast filling option will let you join in too!
Little Tikes Jump 'n Slide Boucer ($180) — Hosting a family and friend BBQ? Make sure the kids are safely entertained with this jump 'n slide bouncer. It will most likely guarantee GREAT afternoon naps that allow little ones to stay up for a peek at fireworks as well.
Crayola Ultimate Washable Chalk Collection ($10) — Decorate the driveway with colorful Independence Day messages and scenes. Maybe even host a contest for the most creative!
USA Map ($5) — If the heat becomes to much, head inside for a quiet activity thanks to this 60 piece USA map puzzle.
Patriotic Glider Planes ($10) — Make your gathering the greatest with this midday activity, just build, fly, and see who's plane wins!
"It's Not About You, Mrs. Firecracker: A Love Letter About the True Meaning of the Fourth of July" ($9) — End the celebration with a bedtime story perfect for the occasion.
Banzai Geyser Blast ($30) — The perfect solution for keeping cool and having fun!
Jumbo Checkers ($10) — Once you scout out your spot for the parade or fireworks, pass the waiting time with a game of family size checkers!
Big Bubbles Wand and Mix ($17) — Make this 4th the biggest and best yet with these award winning bubbles!
Dome Climber Play Center ($170) — Expand your playground with this great addition in honor of the 4th.
Pony Croquet ($38) — Invite your children to learn a lawn game classic with this brightly colored rendition.