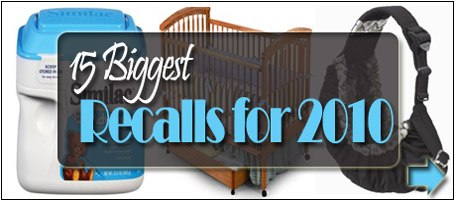 Yes, this was the year of recalls!  It just didn't seem that way – it WAS a year of countless recalls!  Since there were so many, we wanted to compile a list of the biggest recalls of 2010 just in case you missed one or two!  (Make sure you "like" or "share" this page so that your friends can be up-to-date with the biggest recalls too!)
January 20: Graco Recalls 1.5 Million Strollers and Travel Systems
Graco started off the year with a huge recall of 1.5 million Passage, Alano and Spree Strollers and Travel Systems due to amputation and laceration hazard.  The hinges on the stroller's canopy pose a fingertip amputation and laceration hazard to the child when the consumer is opening or closing the canopy.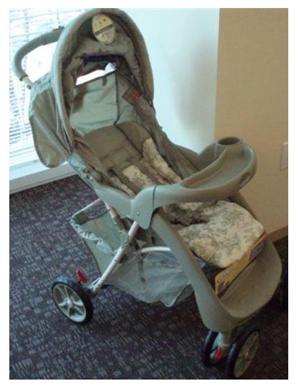 January 20: 635,000 Dorel Asia Cribs Recalled Due to Strangulation
A voluntary recall to replace 635,000 Dorel Asia drop side and non-drop side cribs that pose suffocation and strangulation hazards to infants and toddlers.  The drop side hardware can fail causing the drop side to detach from the crib. When the drop side detaches it creates a space in which an infant or toddler can become entrapped and suffocate or strangle. In addition, the recalled cribs can pose a serious entrapment and strangulation hazard when a slat is damaged. This can occur while the crib is in use, in storage, being put together, taken apart or reassembled; or during shipping and handling.

February 10: Britax Recalls 14,900 Blink Strollers Due to Fingertip amputation and laceration hazard
The stroller's hinge mechanism poses a fingertip amputation and laceration hazard to the child when the consumer is unfolding/opening the stroller.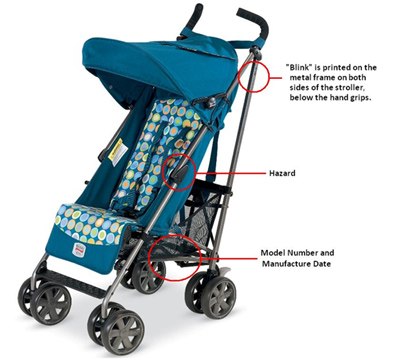 March 18: Graco Recalls 1.2 Million Harmony High Chairs
1.2 million Graco Harmony High Chairs were recalled in March due to a serious fall hazard.  The screws holding the front legs of the high chair can loosen and fall out and/or the plastic bracket on the rear legs can crack causing the high chair to become unstable and tip over unexpectedly. Graco had received 464 reports of screws loosening/falling out and/or plastic brackets cracking causing the high chair to tip over unexpectedly. These tip-over's resulted in 24 reports of injuries including bumps and bruises to the head, a hairline fracture to the arm, and cuts, bumps, bruises and scratches to the body.
March 24: 1 Million+ Infantino SlingRiders Recalled
Over 1 million Infantino SlingRider baby carriers were recalled due to risk of suffocation following three reports of deaths that occurred in these slings in 2009; a 7-week-old infant in Philadelphia, Pa.; a 6-day-old infant in Salem, Ore.; and a 3-month-old infant in Cincinnati, Ohio.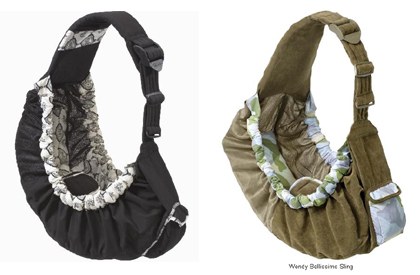 April 26: Simplicity and Graco Cribs Recalled
All drop-side Graco cribs were recalled, as well as, all Simplicity crib models both drop-side and not drop-side.  These cribs pose a risk of serious injury or death due to entrapment, strangulation, suffocation and fall hazards to infants and toddlers.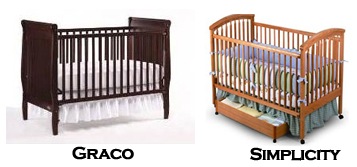 June 17:  Regal Lager RECALLS Infant Carriers Due to Fall Hazard
Regal Lager did a voluntary recall of approximately 3,100 CYBEX 2.GO Infant Carriers due to a shoulder strap slider buckle which could break, posing a fall hazard to babies.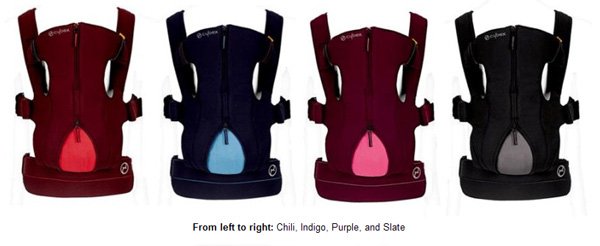 July 14:  Pottery Barn Kids Recalled 82,000 Drop Side Cribs
Like all the other drop side crib recalls, the cribs' drop-sides can detach when hardware breaks, creating a space into which a young child can become entrapped, which can lead to suffocation. A child can also fall out of the crib. Drop side incidents also occur due to incorrect assembly and with age-related wear and tear.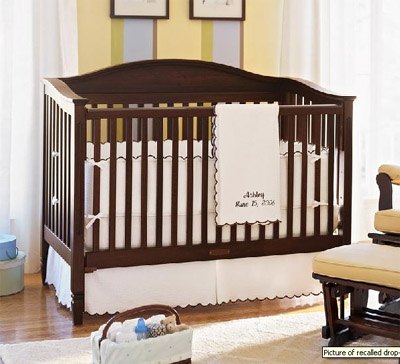 July 26:  30,000 Nap Nanny Portable Baby Recliners Recalled Due to Suffocation and Entrapment Hazard
CPSC is investigating a report of a 4-month-old girl from Royal Oak, Mich. who died in a Nap Nanny that was being used in a crib. According to preliminary reports, the infant was in her harness and found hanging over the side of the product, caught between the Nap Nanny® and the crib bumper.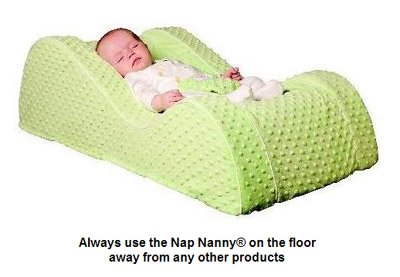 September 22: 5 Million Cans of Similac Infant Formula Recalled
One word:  Beetles!  Yeah, we were grossed out too!  Drugmaker Abbott Laboratories recalled millions of containers of its best-selling Similac infant formula that may be contaminated with insect parts.
The voluntary action affects up to 5 million Similac-brand powder formulas sold in the U.S., Puerto Rico, Guam and some Caribbean countries. The company said the products may contain a small beetle or larvae, which could cause stomach ache and digestion problems.  Yep, we know parents who will never go back to Similac.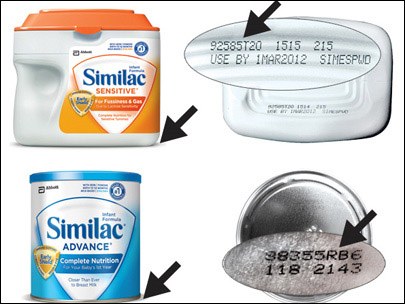 September 30: Fisher-Price Recalls Over 10 Million Infant & Toddler Toys
Fisher Price recalled over 10 MILLION tricycles, toys and high chairs over safety concerns.  Part of the recall involved tricycles that have a protruding plastic ignition key near the seat that a child can fall on which may result in injuries including genital bleeding.  Other items included Healthy Care high chairs, Little People toys and several toys that have inflatable balls where the valve can come off, posing a potential choking hazard.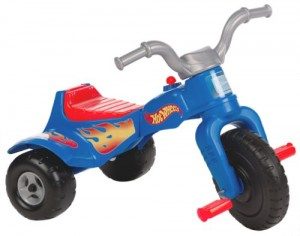 October 6:  Valco Baby Recalls Tri Modes Due to Strangulation Hazard
Valco Baby did a voluntary recall of about 12,000 Tri Mode Single and Twin Jogging Strollers. The opening between the grab bar and seat bottom of the stroller can allow an infant's body to pass through and become entrapped at the neck by the grab bar, posing a strangulation hazard to young children when a child is not harnessed.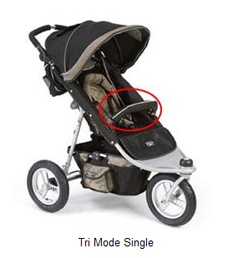 October 15:  14,000 Evenflo Maestro Booster Car Seat Recall
Evenflo voluntarily recalled nearly 14,000 Maestro booster seats in October. Certain laboratory tests that simulated high-impact frontal collisions caused a crack in the Maestro booster seat.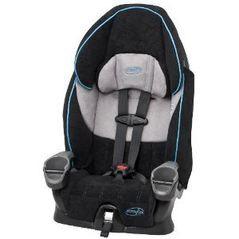 October 20: Graco RECALLS 2 Mil Strollers Due to Strangulation Risk
A voluntary recall of about 2 million Graco  Quattro Tour™ and MetroLite™ strollers and travel systems manufactured prior to the existence of the January 2008 due to risk of entrapment and strangulation.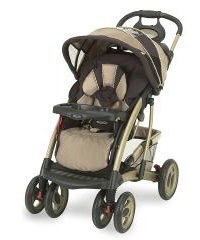 October 29:  Certain Britax Chaperone Infant Car Seats
Britax Child Safety, Inc. has determined that all Britax Chaperone Infant Car Seats manufactured between April 2009 and May 2010 for Model numbers E9L69N9, E9L69P2, E9L69P3 and EL969P5 contain a defect which relates to safety.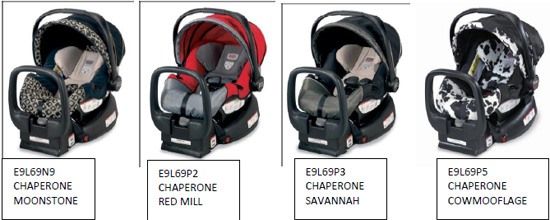 So, there you have it!  Hopefully, 2011 won't be filled with so many recalls!  Don't forget to "like" or "share" this page so that your friends can be up-to-date with the biggest recalls too!