15 Summer Toys for $15 or Less
Ah, summer. The time we dream of all year. The time when we can shove the kids outside in the morning and let them spend their days entertaining themselves in the great outdoors… Hahahahahahahahahaha! *Whew* You done laughing, too? Because I don't know about you, but my kid runs back inside at the first sight of a bug—harmless or otherwise—and spends outside time throwing sticks like javelins. Chances are that your little ones need something outside to play with and to spark their imaginations. Here's a list of 15 summer toys for $15 or less.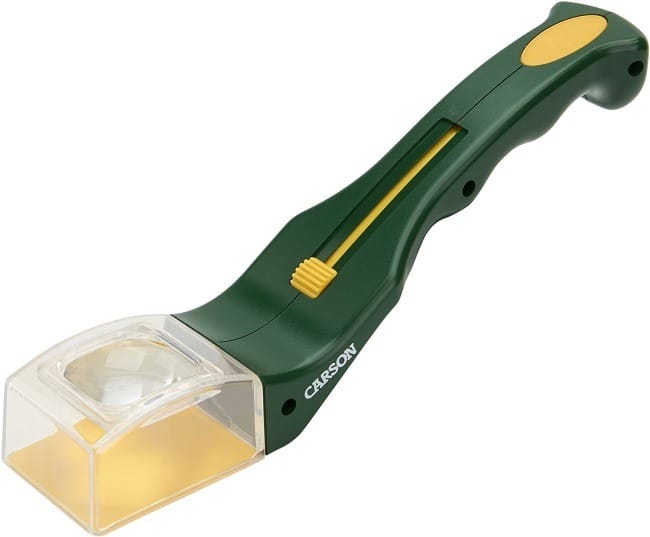 BugView: This bug-catching tool has a thumb-operated door that lets the user humanely scoop bugs so they can examine them using the magnifying glass on the top of the viewing box. Then it's just as easy to let the bugs go after your little scientists have completed their studies. ($8.29 at Amazon)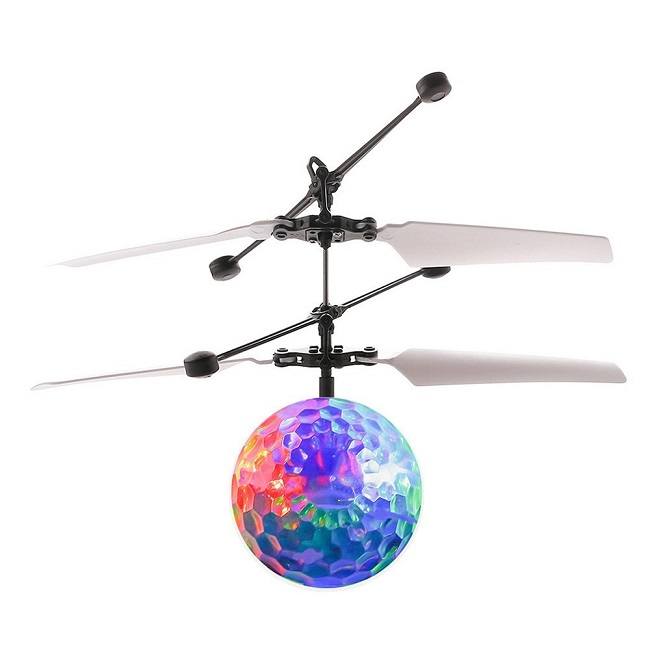 Rascal Mini Induction Suspension Flying LED Heli Ball USB Charging Helicopter: Okay, it's got a wordy name, but it's a cool toy. Launch the ball into the air then use your hand to keep it afloat via the ball's infrared sensor that moves the toy away from your hand. Plus, you can turn on the colorful LED lights to play at night. ($11.99 at Amazon)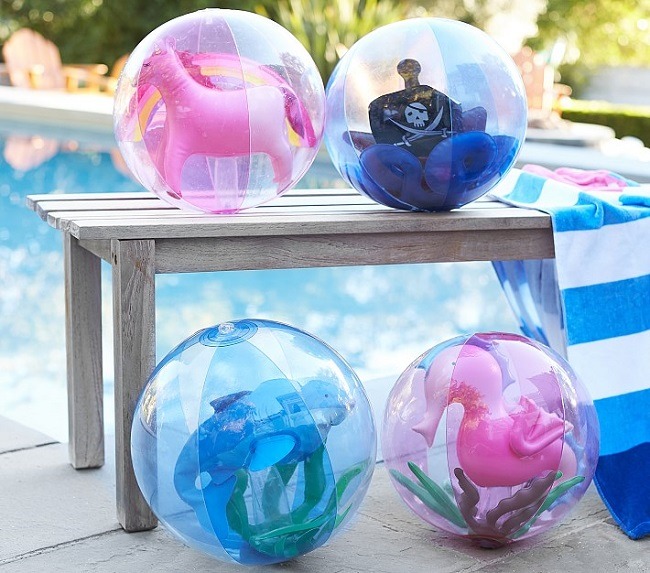 Inflatable Balls: I thought my kid could not possibly need any more balls, but then I found these. And I called dibs on the sea horse. ($14.50 at Pottery Barn Kids)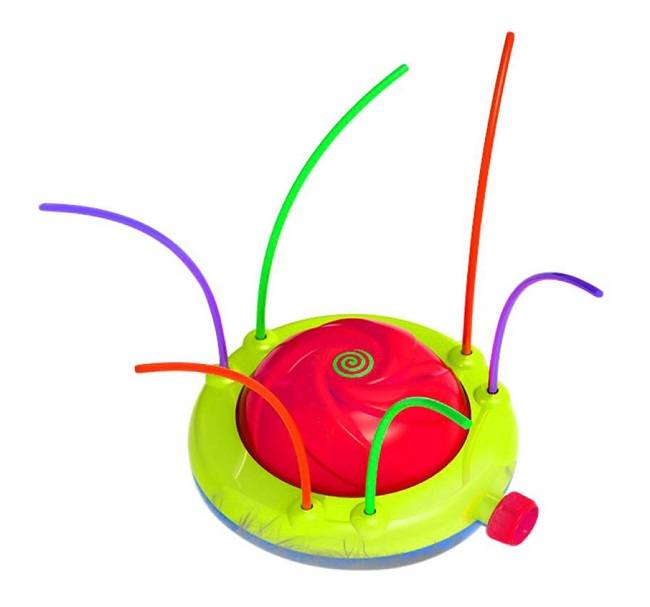 Hydro Swirl Spinning Sprinkler: When I was a kid, all we had was that upside-down-staple-shaped sprinkler to play in. We were lucky because ours did move back and forth, but that's all we had by way of awesome effects. But this sprinkler? The central part spins and shoots up a strong stream of water, while the small tubes wiggle and spray smaller jets. The unpredictability of where the water is coming from is the fun that sprinkler-play's been missing. ($25.00 at Amazon)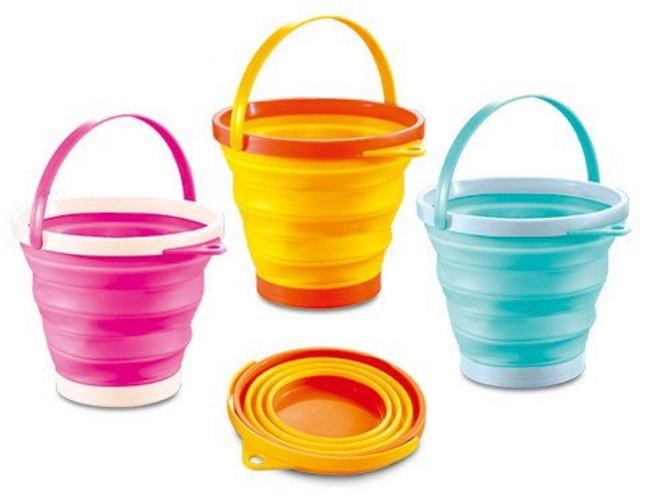 Collapsible Beach Pail: Ugh. Buckets take up so much storage space—but they don't have to! Check out these collapsible pails made of silicone. If you like to use your buckets for packing when you hit the beach, you can. If you're using them at home or like to be able to tuck them in smaller spaces when they're not in use, a pail that smooshes is awesome! I love buckets for play because they're such an open-ended toy, and a three-pack means three times the imagination! ($14.99 at Amazon)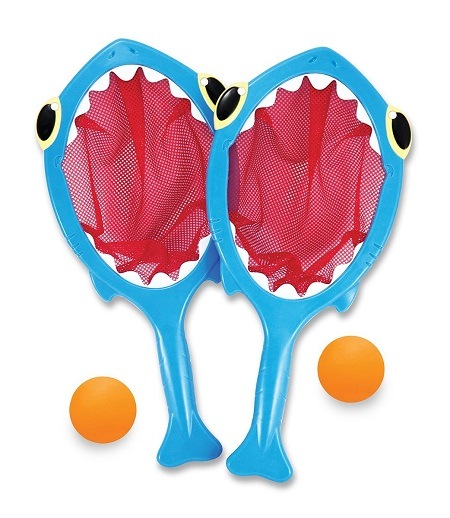 Sunny Patch Spark Shark Toss and Catch: Confession time! I am terrible at catch. And I'm bad at both the catching and the tossing part. Fortunately, it's not a skill that my five-year-old is proficient in either, so we're all good. When I saw these (wide-mouthed! easier to catch with!) sharks, I had to have them. They'll make badly tossing and missing-not-catching so much cuter this summer. ($14.68 at Amazon)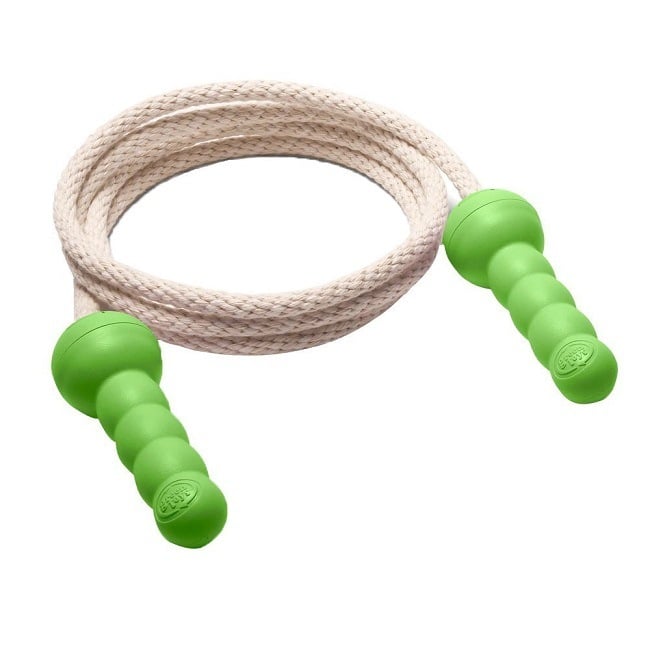 Jump Rope: Another great toy for open-ended play! Whether your child is just learning or already loves to jump rope, or if this becomes someone's Lasso of Truth, you can't go wrong with a quality jump rope. And this one is made from cotton with 100% recycled-plastic handles. ($10.98–$11.94 at Amazon)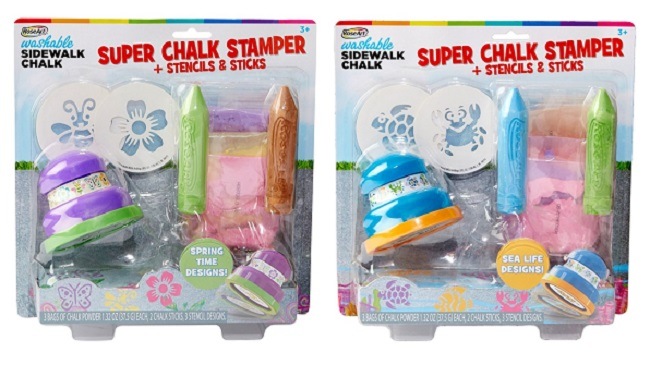 Sidewalk Chalk Stampers: Available in ocean and garden themes, these stampers provide a fun, new way to use sidewalk chalk. A great way to get your little artists outside to enjoy the warm weather. ($7.99 each at Amazon)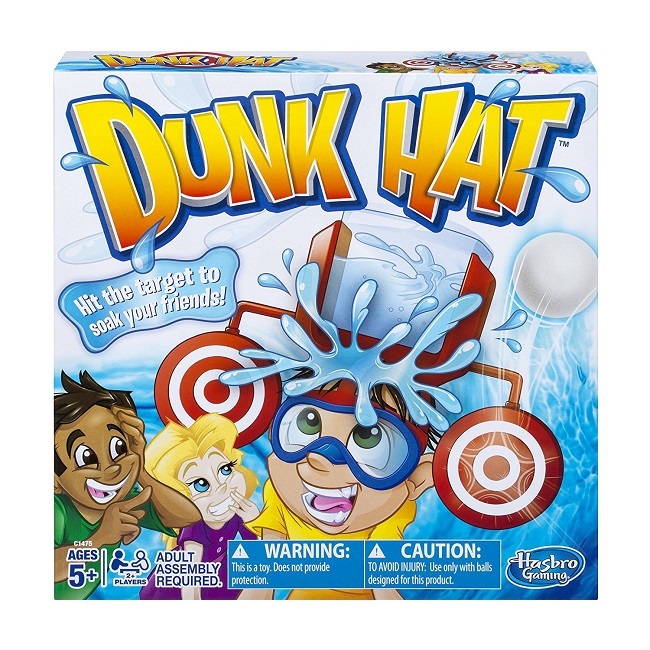 Dunk Hat: It seems like all the best games right now are designed to see how big of a mess they can make. That means that summer is a great time to play them because you can take the mess outside! Enjoy a game of Dunk Hat, which is not only fun, but potentially refreshing as the temperatures rise. ($14.90 at Amazon)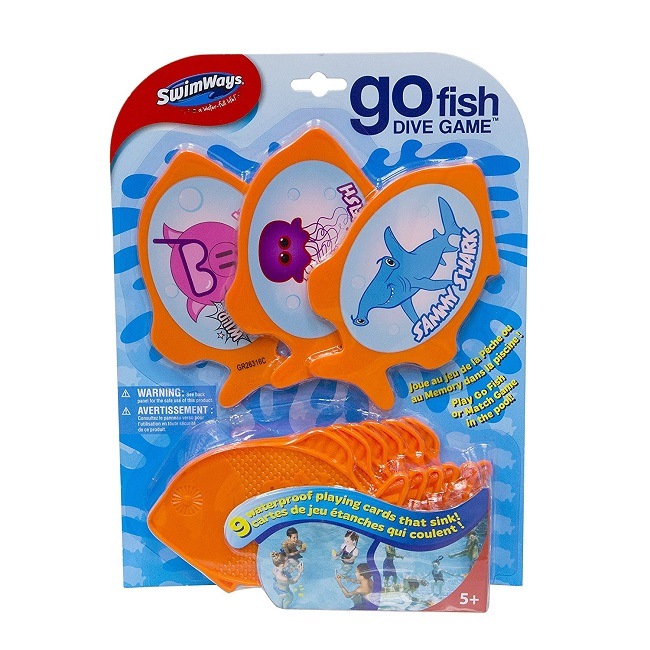 Go Fish Dive Game: Speaking of outdoor games, how about Go Fish in the pool? It's possible with these waterproof cards, which can also be used for a fun game of underwater Memory—or whatever else your kids can make up! ($7.99 at Amazon)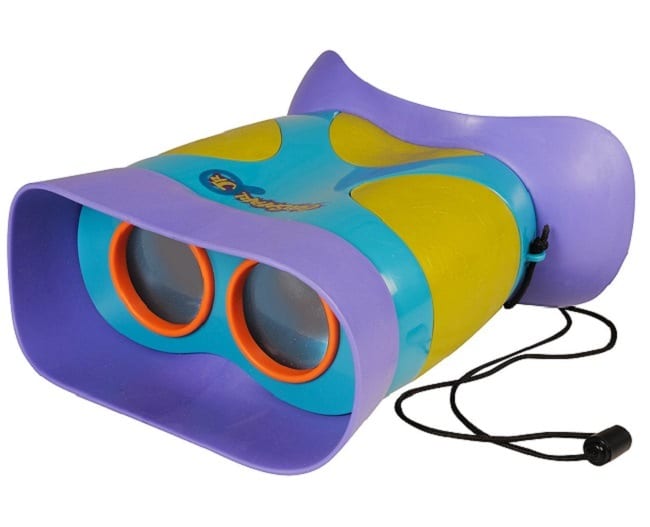 Kidnoculars: These kid-friendly binoculars are a great tool for helping kids to explore nature. Try them on a hike to look for birds or get close-ups of faraway wildlife, or use them on a nature scavenger hunt around the neighborhood or at the park. ($13.95 at Amazon)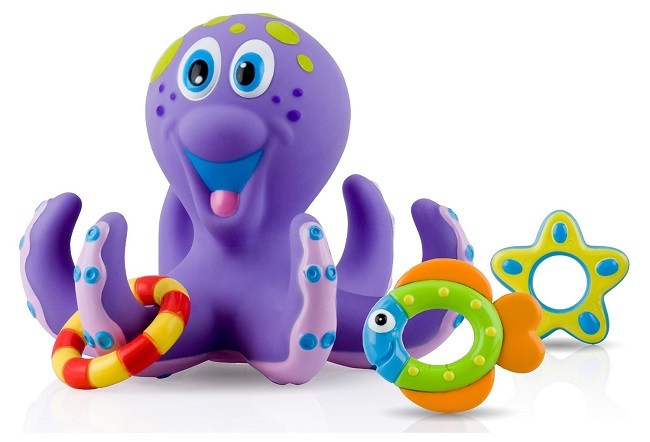 Octopus Hoopla: Here's one for the littler children. Technically, it's a bath toy, but if it works in the tub, it'll work in a kiddie pool! Work on baby's hand-eye coordination or on your older toddler's tossing skills with this adorable octopus ring toss toy. ($5.94 at Amazon)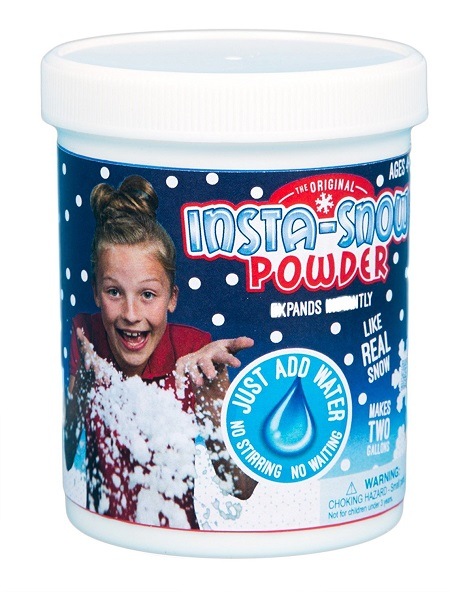 Insta-Snow: Christmas in July is a thing, right? So clearly "snow" is the perfect summer plaything! One word of warning: this isn't safe for untreated wood, so be careful with your decks. ($13.04 at Amazon)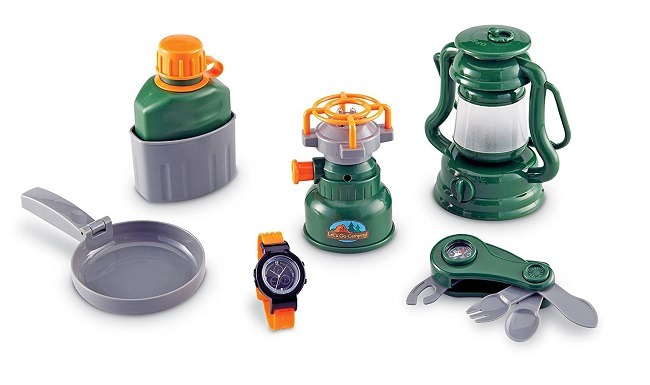 Pretend & Play Camp Set: My family moved into a house with a yard last fall, and one of the things we have been super-excited for is backyard camping. This little set is so fun for kids—especially when you don't need to drag out all the fancy camping gear, since everything you need is just steps away in the house. (Shhh…don't tell the kids that, though!) ($13.31 at Amazon)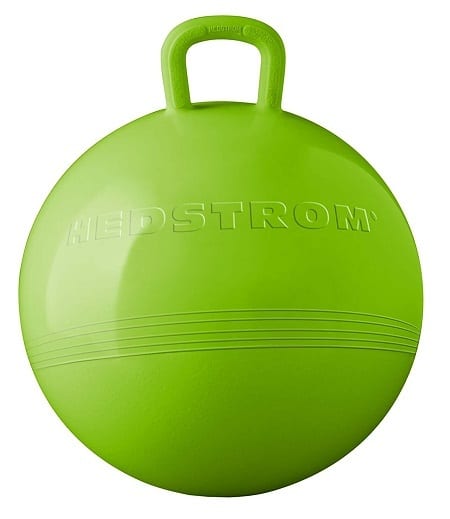 Hopper: Like messy games, Hopper is an outside toy. At least, your stuff will be safer if it's an outside toy. I was so excited to find this because I have recently learned that my child doesn't know what these things are and I was horrified. Problem remedied. (price varies by color at Amazon)
Enjoy these budget-friendly summer toys and have fun this summer!