3 Moms Rocking the Babywearing World
As I write I'm fully immersed in the awesomeness of motherhood. Sounds a little sappy, right? But it's true! I'm watching Call the Midwife (absolutely love and adore this show), prepping my living room for a babywearing gathering I'm hosting tomorrow, and perusing three of my favorite mamas small biz shops.
Back in Call the Midwife days it looks like "babywearing" probably came in the form of a tied sheet when balancing a baby on the hip just didn't do. And boy, am I happy things have progressed! Babywearing has been a huge, wonderful part of my experience as a mom. I've worn my two kids in many a carrier and in different seasons – mostly based on their age, weight and preference – I've fallen in love with quite a few.
I've shared a few of those loves on Baby Gizmo before … here and here. And on my personal blog too!
Today though, today is special because I'm going to introduce you to 3 moms who are rocking the babywearing world. Not just because they look gorgeous when wearing their littles, but because they are all a part of the Baby Carrier Industry Alliance and make and sell their own designs! Get ready to be wowed!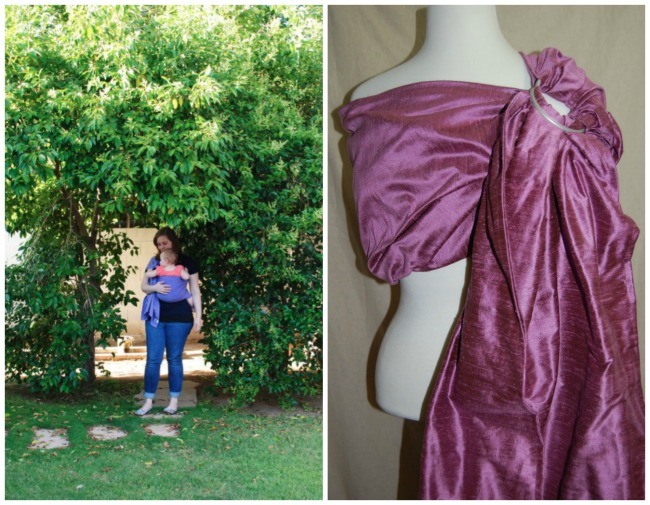 Kaitlyn of Lily and Mama Handmade Market
Kaitlyn specializes in handmade linen and silk ring slings in fabulous colors. Silks are new to her shop and I just can't get enough of the meridian and amethyst! She sells out quickly, probably due to her amazing quality and reasonable prices, so keep your eye on her Instagram account for stockings and coupon codes. Kaitlyn also blogs here. Pop over to her shop on Etsy, give it a favorite and heart the color slings you love the most!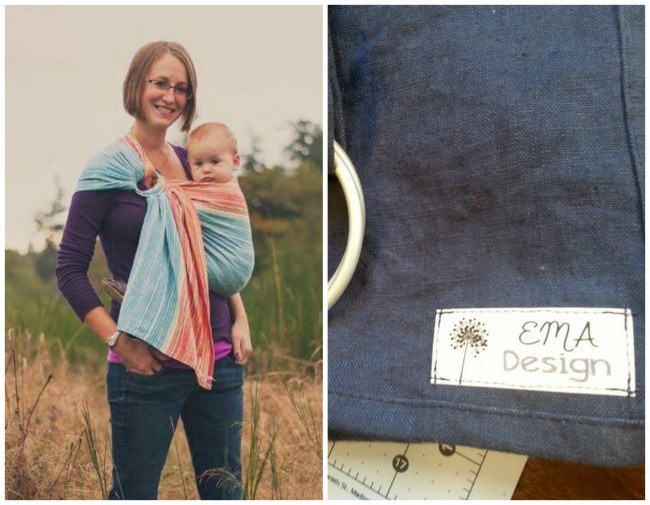 Abbie of EMA Design
Abbie is a babywearing mentor of mine as she lives just a town over from me and thus we get to see each other on occasion. I've learned so much from her and if you follow her shop's page on Facebook – you will too! EMA Design started as a conversion and dye shop for handwoven wraps. So, if you've got a wrap in need of a ring sling conversion or a new color, you're in luck! Abbie is your girl! This Spring Abbie launched EMA Design linen ring slings of her own that are quite sturdy and toddler worthy. You can scroll through all Abbie's work here and if you're interested in arranging a conversion, dye or ring sling purchase you can message her directly on Facebook.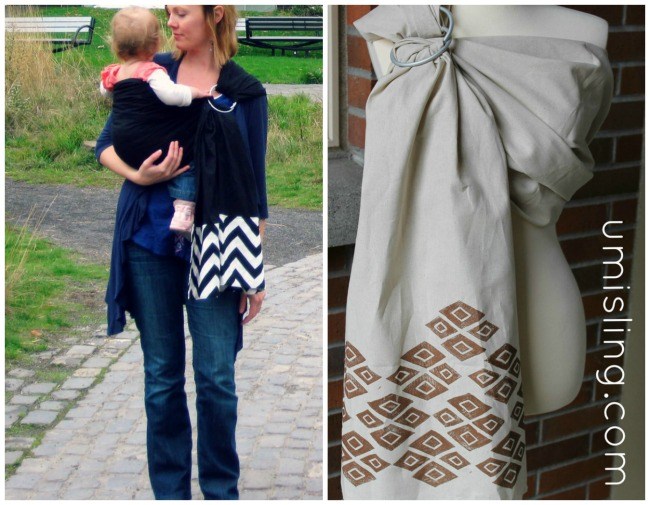 Megan of Umi Sling
Megan's slings have such a unique style with their pretty prints and handprinted designs. Her ring slings range from cotton to linen, and soon bamboo batik wraps! She participates in a wonderful get one, give one concept through Project Baby Bilum where for each sling purchased, she makes and gives one to a mother in need. Her motto "wear babies, change lives" rings true through everything she does in her business.
Do you know a mom rocking the babywearing world? Leave a link in the comments below!