4Moms rockaRoo Spotlight Review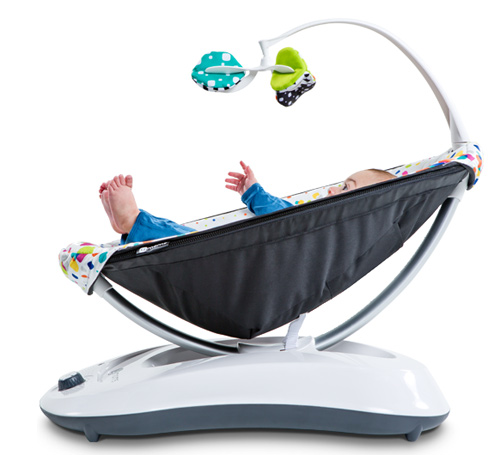 4Moms has flipped the traditional baby swing on its head and created the 4Moms RockaRoo which is a new seat for baby that rocks like a rocking horse which maximizes the sensation of motion for your baby. Increasing distance from the pivot point creates more motion at the baby's head, where it counts.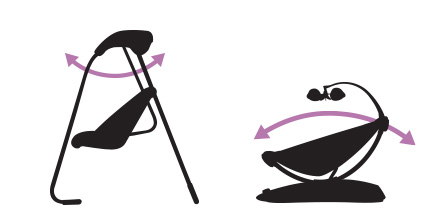 With 5 speeds, a soft, easy-to-remove, washable seat cover, toy bar and mp3 plug-in, this infant, floor seat would be a great addition to any baby registry. Our Lil' Baby Gizmo tester loved it, and we have to admit, he is a bit of a fussy baby.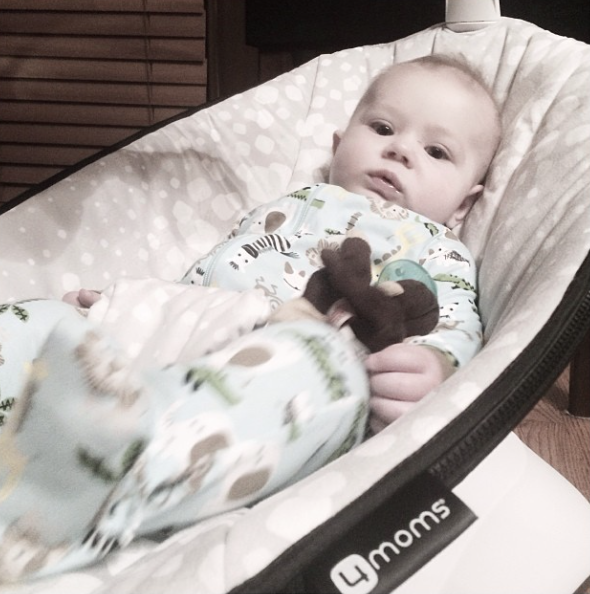 Not to worry because we like it too! It's lightweight, easy to move around and anything that keeps babies happy, keep us happy.  Take an up close and personal look at the rockaRoo in our Baby Gizmo Video Review below.
You can purchase the 4Moms rockaRoo on Amazon.