Toothbrushes For Every Stage of Your Child's Teeth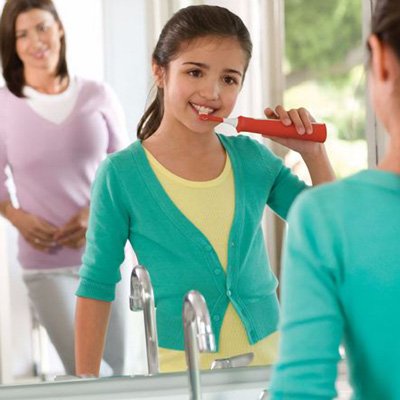 In honor of it being Children's Dental Month, we have put together some toothbrushes for your child from 4 months and up that will make teeth brushing time a breeze. Okay, fine, nothing is easy when a kid knows they're going to bed, but this should help ease the pain. A little.
Made from 100% high quality silicone, it's dishwasher and freezer friendly, the Baby Banana Toothbrush is great for massaging your little one's gums from 4 months and up. It's bendy to reach every corner and crevice, and has two handles making it easy for your child to hold it with either hand. It looks pretty yummy too!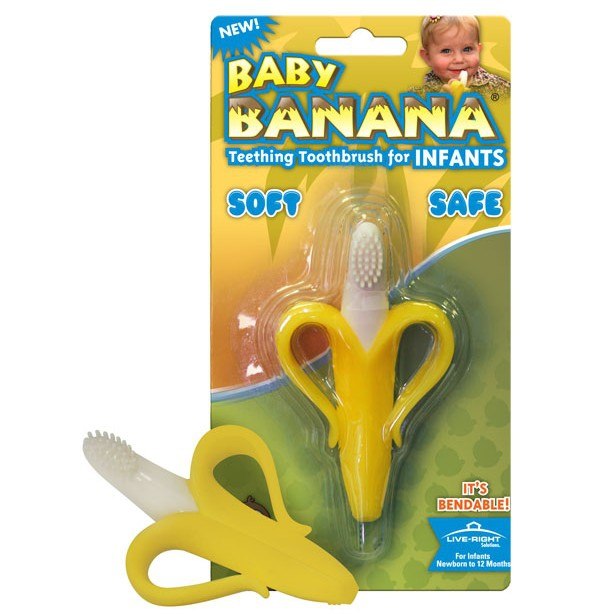 Surround Toddler Toothbrush (Pack of 4) $16.99
Sure, you can get the usual Spiderman or Barbie toothbrush for your toddler to get them excited about brushing their teeth, but you should also check out the Surround Toddler Toothbrush which has three bristle pads at different angles to clean all the surfaces of teeth at the same time. If you have a toddler like mine who insists on not getting any help, this is a great way to ensure their teeth are cleaned properly.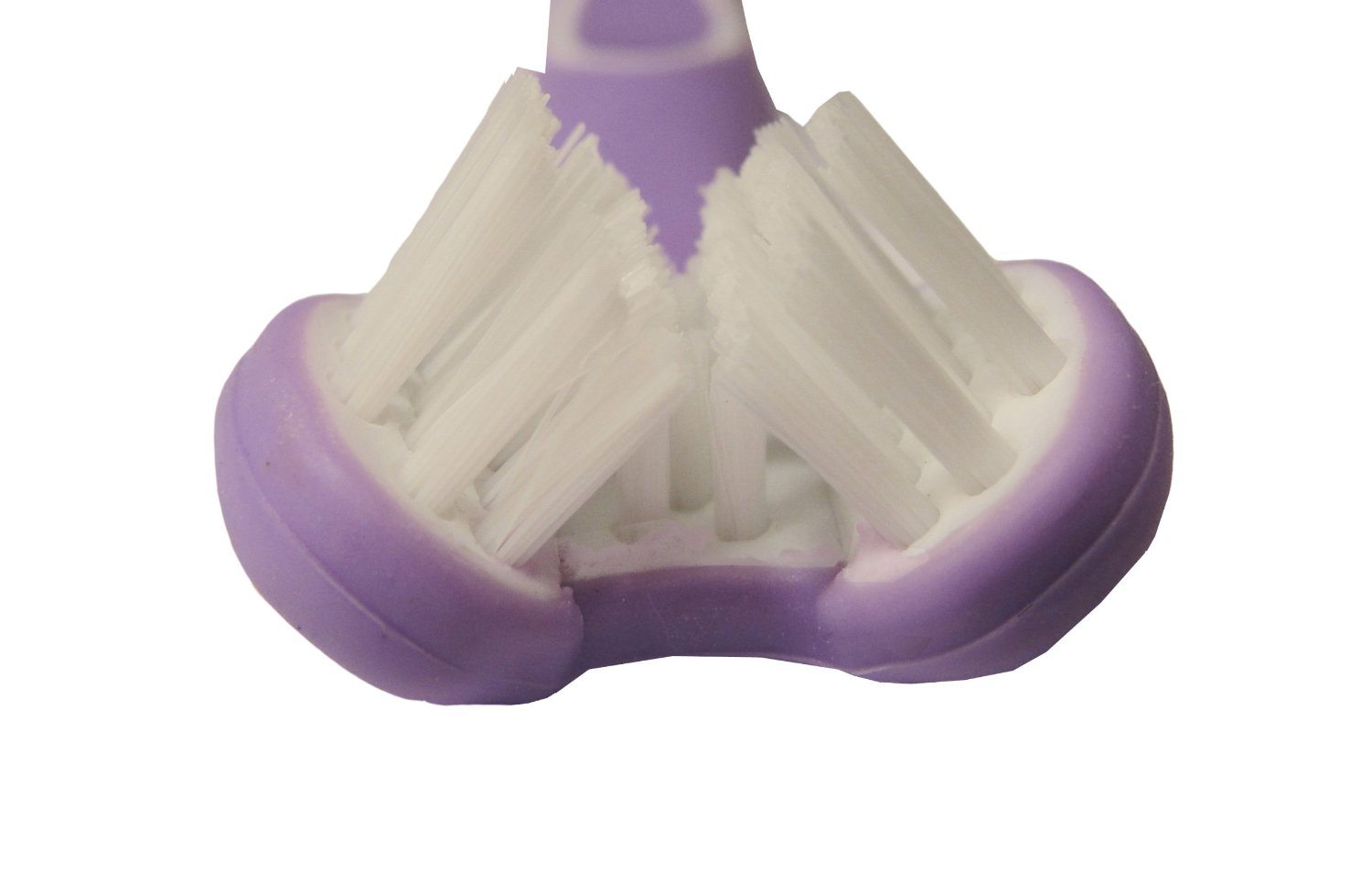 Philips Sonicare HX6311/02 Sonicare for Kids Rechargeable Electric Toothbrush $49.95
There are electric toothbrushes, and then there's Philips Sonicare HX6311.This truly is a toothbrush that will grow with your child. It has so many great features and has received wonderful reviews, that I will quote the makers directly
KidTimer helps kids reach the recommended two-minute brushing time by progressively increasing length of time over 90 days
Two kid-friendly power modes provide gentle cleaning appropriate for different ages: low mode for four to seven and high mode for seven and up
KidPacer encourages kids to brush the front and back of both upper and lower teeth with fun sounds
Two distinct brush head sizes are included to gently clean and protect teeth at key developmental phases
Interchangeable panels allow kids to customize their toothbrush handle
Ergonomic handle has various gripping locations to facilitate shared or independent brushing
Patented sonic technology helps your child gently and effectively clean deep between teeth and along the gumline
If you think you'll need more than just a new toothbrush to help get the job done, check out Hollie's Toddler Teeth Brushing Tip from a while back in the video below: