It's that time of year: You've got kids on your holiday gift list, you ask their parents what you should buy them, and you hear the same thing over and over again: "No more toys!" If that sounds familiar, here are five ideas for great gifts for kids that are not toys.
1. A magazine subscription: If you know a child who loves to read, a children's magazine subscription is the gift that keeps on giving. Young readers will love sinking their teeth into a new glossy each month. And with the wide variety of magazines out there for kids of all ages, you should be able to find the perfect one for any child. Here are a few ideas: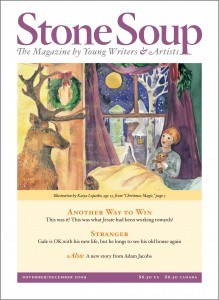 2. A monthly gift box: Services that send monthly gift boxes to kids are all the rage right now. Think of them as fruit-of-the-month clubs for the younger set. For young geography lovers, try Little Passports, which will send kids small trinkets and activities about a different state or country each month. Kiwi Crate will send little artists a monthly box of new arts and crafts projects. And with Citrus Lane, babies can get a monthly box filled with age-appropriate snacks, toiletries, books, and small toys.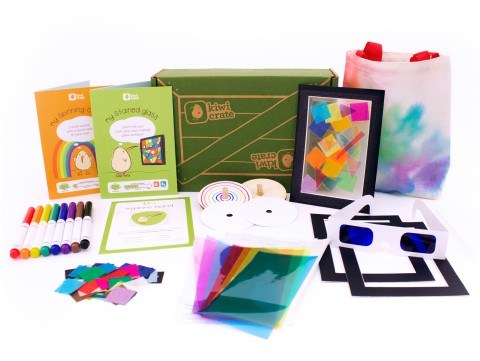 3. A membership to a local cultural spot: An annual membership to a local zoo, aquarium, children's museum, or other cultural institution will help a child fight boredom all year long. Plus, memberships often come with perks such as gift-shop and food discounts, access to special events, and more. Perhaps you can present the membership card in a special children's wallet so the young recipient can keep it safe!
4. Tickets for a fun experience: Tickets to a local sporting event, a children's show or concert, a theme park, etc. will thrill a child and also give you a chance to bond with him or her. Place the tickets in a card with a note that says he or she can pick one small souvenir while you're there, wrap them with a special t-shirt or accessory to wear to the event, or tuck them into a fun calendar with the date circled so he or she can count down the days.
5. Lessons or classes: Music lessons, sports leagues, art classes, and more are a great way for kids to cultivate their unique interests, but they can be pretty pricey for parents. A great gift would be to pick up the tab for a certain number of lessons or classes and give the child a certificate for them along with an item they'll need to get started. If you're giving swim lessons, for example, you can give a pair of goggles. For art classes, you can wrap up a smock or a paintbrush set. Kids receiving guitar lessons can get a fun set of guitar picks.
Do you have any other ideas for great gifts for kids that aren't toys? Leave a comment below!