As a stay-at-home mom, it's easy to think that Take Your Daughter to Work Day on April 23rd might not "work." But there's no reason to skip this opportunity to educate your daughter about one of the toughest jobs in the world, and maybe even have some fun while you're at it.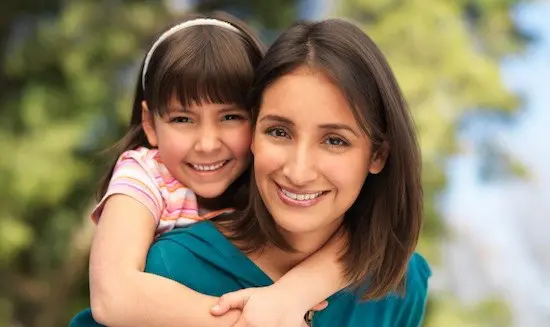 Here are 5 ideas for stay-at-home moms on Take Your Daughter to Work Day
1) Chef-in-Training
Use the day to take her through all the steps of meal planning and prep. She'll learn about shopping, budgeting, organizing, scheduling, and of course, cooking! Real Life at Home has some great ideas for how to teach these skills to your kids. Here are 10 great recipes to start with to teach your kid to cook.
2) Chief Financial Officer
Home money management is an extremely important skill. Use your day together to show your daughter how you manage money and plan for family expenses. You can also introduce a personal money management system for her to use with her own earnings and expenses.
3) Event Planner
When is your next family holiday or birthday celebration? Have your daughter assist you in all of the party preparation and planning!
4) Cleaning & Organizing
Why not drive home some practical lessons on cleaning and organizing? There are some great ebooks on the topic that can help with ideas and lessons.
5) Design & Decor
Do something creative! Why not teach your daughter some sewing skills and make something together, or tackle a home decorating project- budgeting, designing, shopping and staging together? You could even find some ideas on Pinterest for a piece of wall art or other home decor item!
Looking for general ideas to teach stay-at-home mom skills? Check out Training Your Children in Home Economics from Real Life at Home.
Do you have any other ideas to add for take your daughter to work day? Share them in the comments below!