Before I launch into my never-ending love for video baby monitors, first, let me give you a little background …
I'm a mom to three children, but I didn't buy my video baby monitor until my third baby was born. This is mostly because I'm a baby product minimalist. I tend to avoid getting all the gadgets and items marketed towards new parents. I prefer to just make do since the infant stage is such a short season. That's why it took me five years to actually buy a monitor. I didn't think I needed one.
But, now that I have one … boy oh boy, I wish I would have invested in a video baby monitor with my first little one.
For my first two kids I had a sound monitor. It worked just fine, but every time I heard a peep or a cry I had to get up and check if they really needed me or if they were just making sleep sounds. Call me lazy, but that gets annoying, up down up down. Because babies make a fair amount of noise in their sleep. Or, at least mine do!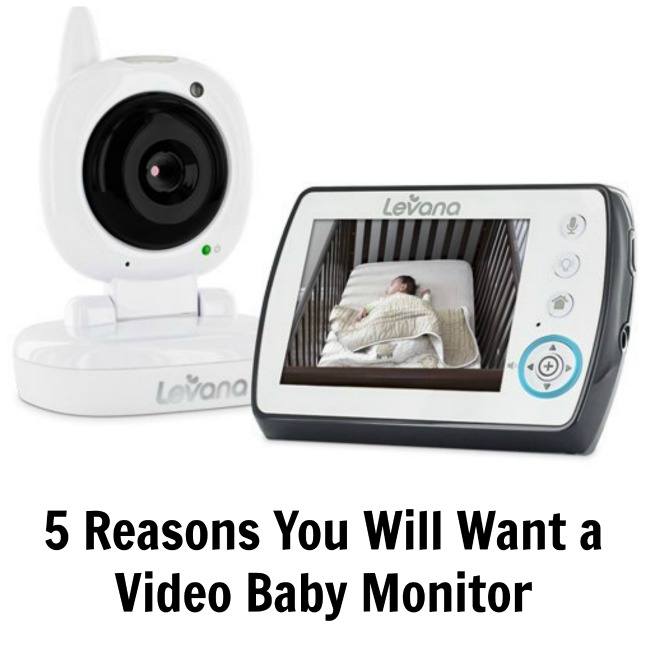 So, here's why I think, you too, will fall in love with a video baby monitor, even if you consider yourself a baby equipment minimalist:
With a video monitor, you can see if your baby has rolled over, sat up, started playing, lost their blanket, or any other bedtime shenanigans.
When you hear something you can see if they actually need you. If they do, you can attend to them, if they don't you can avoid sneaking into the room to check on them. There is nothing worse than sneaking in, finding a sound asleep baby and accidentally waking them up by, you know, breathing too loud or letting a scrap of light come through the open door.
Video monitors give my paranoid mom brain peace of mind. I can literally see my son breathing upstairs while I watch Netflix downstairs.
They have decent resale value. I think I initially avoided a video monitor because of the cost, but truly, when I'm done with this amazing electronic it looks like I'll be able to recoup at least half the cost by reselling.
I'm a millennial mom, my baby was born in the 21st century, it only seems right that we take advantage of the times and add a baby monitor to the list of appreciated baby luxuries.
Have I convinced you? Bottom line, video baby monitors rock and I highly recommend them. Especially the Levana Ayden, that's the one that turned me into a video baby monitor lover!