Five Things I Never Told Our Pediatrician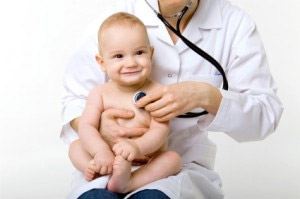 Disclaimer: Not being entirely honest with your child's pediatrician is not recommended. But it (or not being entirely honest) was something I did because, as a new mom, I liked my doctors but didn't like some of their attitudes towards my "alternative" ways of parenting.
So, new moms out there, rather than not telling your doctor things about your parenting practices, like I did, just be honest. Or consider looking for a doctor who will accept all of your parenting practices. Okay, I take the "all" part back. Finding a doctor who will support your decision to feed your kids dog biscuits is unlikely. Very unlikely.
I co-slept with my daughter from seven weeks to 15 months. And we took all the safety precautions when doing it. We still do co-sleep, but not with the same consistency as when she was little.
I breastfed my first daughter when I was pregnant with my second daughter. My pediatrician told me I couldn't breastfeed while pregnant, but I did it anyway because a lactation consultant and other midwives told me I could. I stopped only when it got too uncomfortable at 4 months pregnant.
I didn't regularly give my first daughter the recommended Vitamin D drops for breastfeeding babies.
I didn't start my first daughter on solids until she was eight months old. I started then because I wanted to exclusively breastfeed for as long as possible.
Even then, when starting my first daughter on solids, I started with veggies rather than cereals.
Is there anything that you've been a little less than honest with your pediatrician about? Confess below.