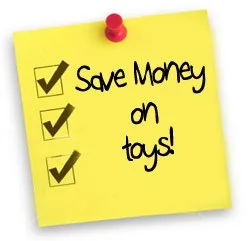 I pride myself in my ability to hardly ever pay full retail price for a toy. I'm cheap, you see, that and, poor. Oh, and my children lose interest in toys faster than ice cream can melt on a hot summer day. Yeah, sorry for that last analogy, but it's true.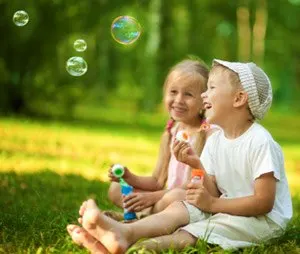 I've learned that most kids don't need toys, especially when they're little. But, when they get older and can appreciate toys, toys can be a good thing. They're not colorful miracle workers (that the marketers promise them to be), but they're good to have around. Keywords: "have" and "around." Toys are things that I have around. My toddler and baby play with them for five minutes and leave them "around." So, given that they are just around, I don't put much premium on toys. I buy them, but hardly ever for full retail price.
"How do you do that?" you ask? Well, here are my top five tips for buying toys at a fraction of their retail price.
Shop second hand.
Thrift Stores, yard sales, Ebay, and Facebook Marketplace are all great places to find practically new toys at cheap prices. When buying from Thrift Stores, just be sure to check recall lists to ensure that you are buying toys that are safe. Also, an added benefit of yard sales over thrift stores is that you can talk to the owner of the product. You can ask why they're giving the toy away, what they liked most/hated about the toy, and commiserate about parenting woes over coffee. What?? No one but me has done this??
Shop new at discount stores.
Marshalls, Ross, and TJ Maxx often have great gems of toys at cheaper than retail prices. Because the stock at these stores varies on any given day, when looking for a particular item, be sure to check the store often.
Buy after major holidays.
Especially after Christmas, by buying after holidays you're more likely to save big on new toys.
Go to IKEA.
As a parent, I have come to love IKEA for its affordability of great classic toys, like wooden blocks and plush toys.
Shop online closeouts and wholesale.
Just enter "discount toys" in your Google search field, and you'll find all the websites featuring toys that can be bought in bulk or individually.
How do you save money on toys for your kids?