5 Year Old Given Hefty Fine for Selling Lemonade
Take a drive and count how many kids have set up their own little lemonade stand on the corners of their neighborhoods. It's basically a rite of passage within our childhoods, isn't it? I remember doing my own stand with my best friend and feeling like I had made SO MUCH MONEY ($15 was a lot to us back then). I practiced my money counting, communication skills, and learned about supply and demand. And it was just good, clean fun.
Apparently, good, clean fun isn't allowed in London for five year olds.
Andre Spicer's daughter was excited to create her first stand and had worked all morning with her dad to make the lemonade and a cute sign. But 30 minutes after opening (her stand was doing quite well, too), she was left shaken and scared because four local law enforcement officers approached her stand and read her a lengthy legal statement. The statement basically said she would be fined £150, about $200, because she didn't have a trading permit. "But don't worry, it is only £90 if it's paid quickly," one officer added.
Oh, okay, well in that case!
No wait. What??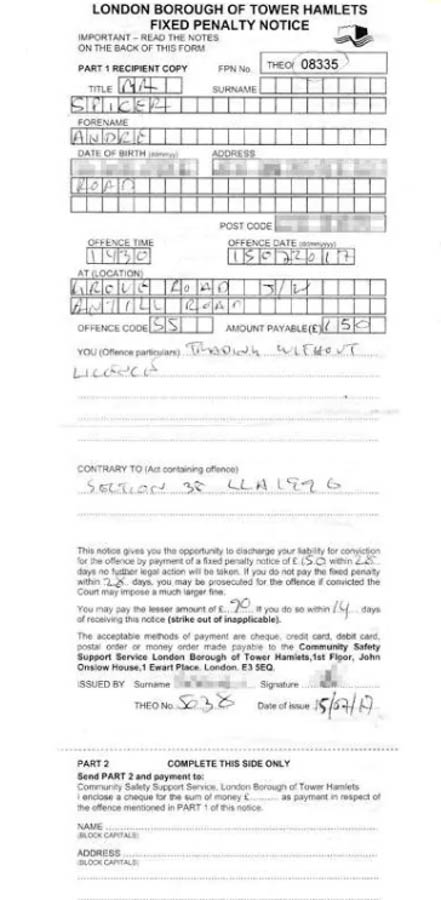 First of all, she is FIVE. Second, why couldn't these officers have used their common sense and just ignored the innocent stand? Or at the very least, approach the dad to explain the fine instead of putting the little girl on the spot. And third, what little girl is going to understand a long legal statement and the reasons behind it? All she is going to see and feel is fear and all she will understand is that she's in trouble. Any five year old in trouble is going to start to panic and cry. And this is exactly what Spicer's sweet daughter did.
In a post he wrote for The Telegraph, Spicer describes how his daughter burst into tears and kept asking, "Have I done a bad thing?" And how, after packing up and starting the walk of shame home, she sobbed the whole time.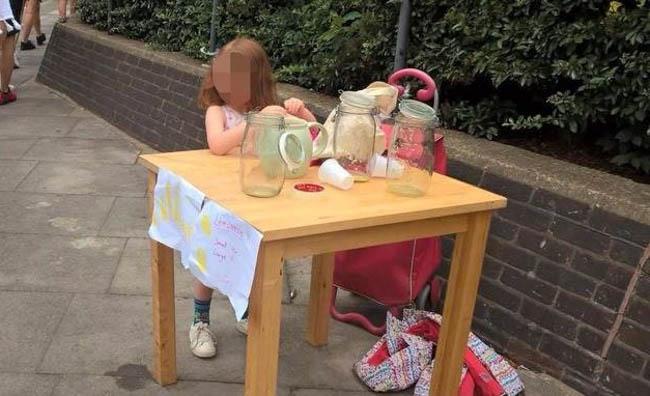 As a professor at the Cass School of Business at London's City University, Spicer admits that he probably should've known some kind of permit was required. But like any of us, he just thought that an innocent five-year-old selling lemonade wouldn't hurt anything. He was just trying to find something fun for her to do during the summer holiday that was new and challenging, instead of letting her sit on an iPad all day. Unfortunately, it all backfired in this case.
Later, when trying to console her, he offered to get a permit so they could try another day, to which his daughter refused. She said she was too afraid. Way to go, officers.
How incredibly sad that this little girl is now scared to have an entrepreneurial adventure. How sad that probably her first experience with law enforcement was fear from four officers who may have just been doing their job, but still came off as scary to such a small girl. How sad that now millions of parents across the world are fired up after hearing about this silly fine.
It's not a happy ending, since the poor girl is still scared and discouraged, but as a token of regret, local authorities have canceled the fine and apologized for the incident.
So I guess this is a warning to all of us now. Either get the right selling permits or risk your children being fined out of their hard earned pennies. Now every time I drive past a couple of kids running their own lemonade stand this summer, I'll wonder if I should call the cops on them or give them all my money.
I'll probably give them all my money, no matter how watered down the lemonade is.