50 Shades of Grey Mom-Style
This is post is part of a sponsored campaign.
With the popularity of the 50 Shades of Grey books last year and now the casting and making of the movie, the color grey has exploded into the fashion world. Previously a drab color, grey has become the IT color everywhere. Clothes. Household good. Accessories. Décor. You name it, you'll see it in grey. Funny how the book isn't even about the color grey, right?!?
Putting the book aside for a minute, grey is actually a very classy color! You can dress it up, you can dress it down and it looks fabulous with pretty much any other color paired with it.
Let's face it, ladies, grey is hot! And I'm not just talking about Mr. Grey here!
I thought it would be fun to do a collection highlighting 50 different things that are amazing in grey! We'll call it "50 Shades of Grey Mom-Style". Once you start looking around, you can pretty much find anything in grey! Maybe grey is the new black?!?
I'm putting this 50 Shades of Grey Mom-Style Collection together over on Ebay so that you guys can all follow along and get a little grey inspiration. The collection is a work in progress and I'll be adding to the collection until I reach 50 amazing things!
If you want to join in on the fun, just leave me a link to an amazing mom-related grey product from Ebay in the comments. If I like it enough – I'll add it to the collection! 🙂
To give you a head start before you check out the "50 Shades of Grey Mom-Style", here are a few of my favorite picks from my Ebay collection: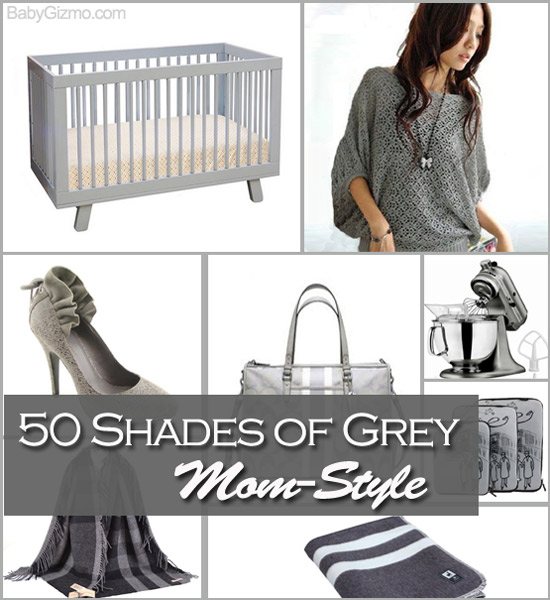 To see more of my 50 Shades of Grey Mom-Style picks (and to help me finish the collection!), hop on over to my Ebay collection and check it out.
I've created more Ebay collections that I really think you should check out too:
Great Baby Gear for Grandparent's House
Unique Decor for a Child's Room
I'm adding new collections and new picks all the time, so I'd love if you'd follow me on Ebay to make sure you don't miss anything! You can follow me here: Baby Gizmo Company Ebay
BONUS: Share my 50 Shades of Grey Mom-Style Collection or one of my other collections for a chance to win $25,000. That's right, 25 thousand buck-a-roos! Find out more here: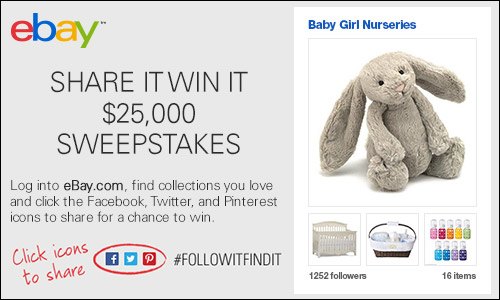 Disclosure: My eBay collections were curated as part of my collaboration with eBay. This blog post is part of a paid SocialMoms and eBay blogging program. As always, all opinions, statements and ideas are all my own. #FollowItFindIt