6 Great Shoe Options For Your New Walker
I'm here today with a roundup of some great early walking shoes! When your baby starts to cruise and toddle around, it is a very exciting time! It is, arguably, my most favorite phase of babyhood. I prefer walkers to crawlers – yes, they are fast. But they are so cute!
It is generally the popular consensus that babies should learn to walk barefoot. Their toes gripping the ground teaches them the best balance, and they do not typically require arch support. However, once they are 'officially' walking, it is important to get them a pair or two of shoes.
Early walking shoes, in my mind, must meet a few standards. The sole must protect their foot from the elements. They should still be flexible, and allow for baby to bend her foot to get a good grip on the ground. The design should be ergonomic and support proper development. They should be comfortable! They should be made with quality materials, as your baby will put them through the ringer. And finally, they should be difficult for your baby to take off themselves!
Below are some of my favorite early walking shoes and the brands that are behind them.
Stride Rite – Soft Motion
Stride Rite is known for quality shoes for babies and toddlers. You probably even wore them as a kid! The Soft Motion brand is specifically designed for early walkers. The hard rubber sole is incredibly flexible. And, best of all, most shoes in the collection start at size 3! Here's an adorable girl's Mary Jane ($42):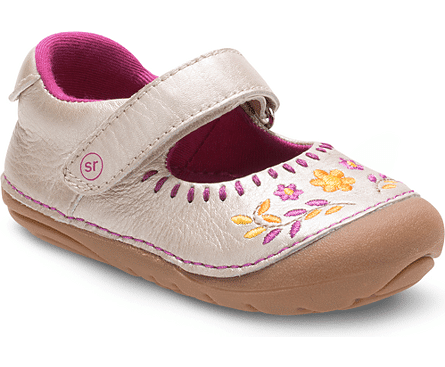 Stride Rite Soft Motion Jamie Sneaker, $42: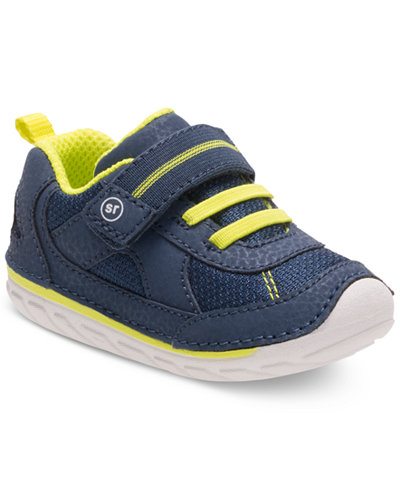 Pediped – Grip N Go
Pediped is another high quality, popular baby and toddler shoe company. Their Grip N Go line is all shoes that have structured yet flexible soles, similar to the Soft Motion. Great early walking shoes! Many varieties for both boys and girls available, as well. Here's the adorable Starlite Mary Jane ($53): 
Force Grip N Go, $65: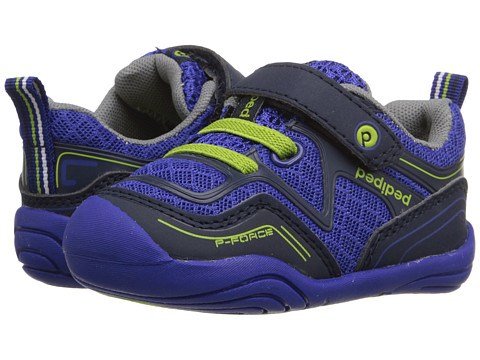 Carters – Every Step
Yes, the ever popular clothing brand also makes shoes! The Every Step is their transition line from baby booties to structured shoe. The soles are thin yet substantial – they protect their feet while allowing them to grip. They have a good amount of boy and girl styles available. My daughter has these adorable cat Mary Janes ($26):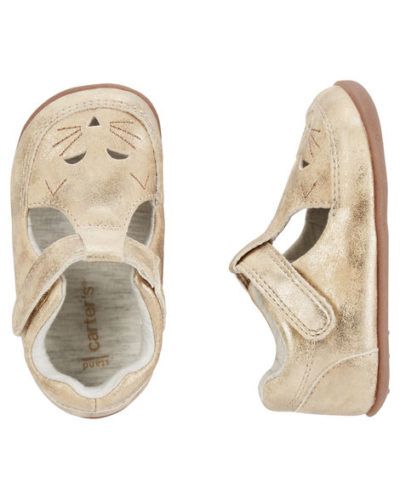 Carter's Every Step Boat Shoes, $33: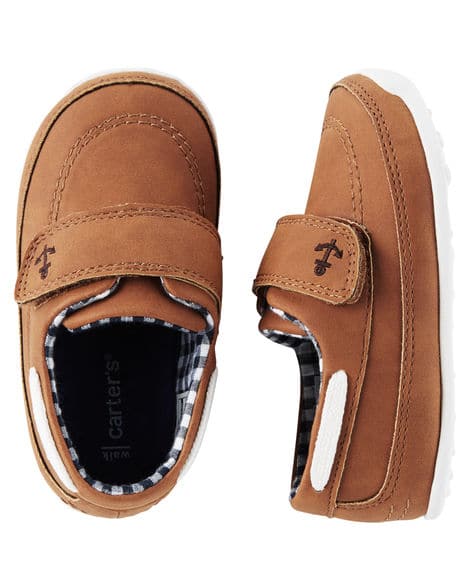 See Kai Run
See Kai Run is another popular shoe brand that is known for making quality baby and toddler shoes. The rubber sole is flexible while structured, allowing for baby to gain confidence with each step. Again, there are many great styles for both boys and girls. These adorable Mary Janes are $42: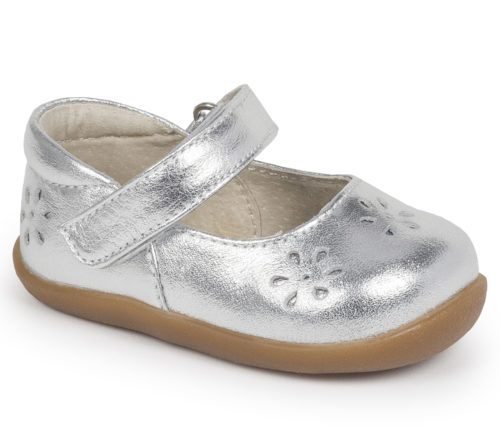 Arthur, $45: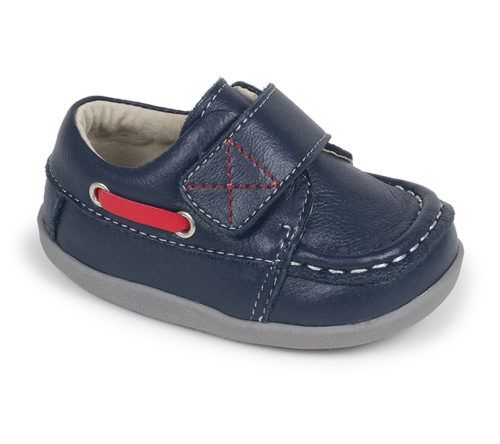 Soft Soles
There are a lot of proponents out there that say soft soles are best, even after the baby is confidently walking. The baby's toe grip is the best through the soft soles. While they do get worn down faster, especially when worn outside, that isn't necessarily a bad thing. There are moms that save those worn down soles as memories! There are many options out there, but two very popular ones are Robeez ($25) and Freshly Picked ($60).