I've only recently discovered the appeal of podcasts. If you don't know what those are, podcasts are an audio file available on the Internet for downloading to your computer or phone (if you have an iPhone, a podcast app comes already downloaded for you).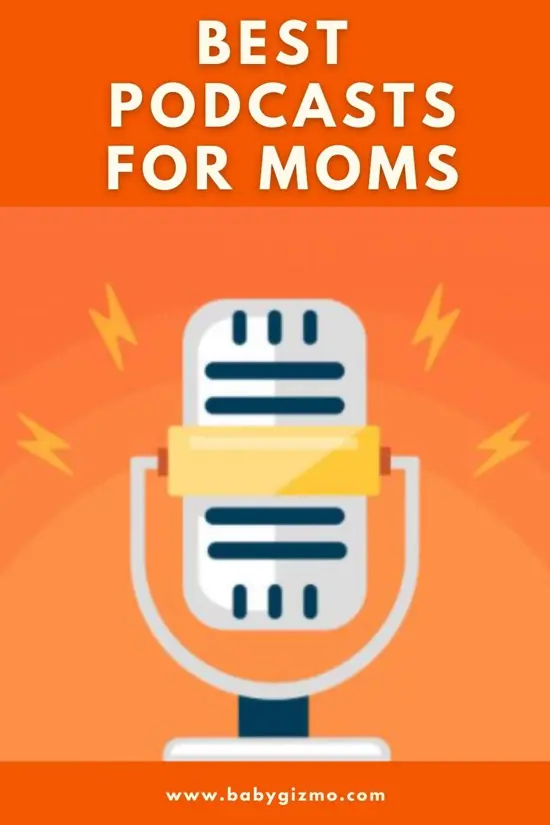 Typically they come in series' and you can subscribe to the ones you like! So think a mix between YouTube (subscribe to what channels you like) and the radio (most are like talk shows). A few weeks ago, I was out of my binge-worthy shows on Netflix and was tired of hearing the same songs played on the radio so I thought I'd give podcasts a try. And I gotta say, there are some great ones out there for parents.
We've all had moments when we feel like a crappy wife and mother. There's a podcast(s) for that.
We've all had kids who have thrown us a curve ball—reaching a new milestone you weren't prepared for or didn't know how to handle (hello, terrible twos!). There's a podcast(s) for that.
Many of us have wanted some outside advice on how to spice up our marriage or get it back on track.
There's a podcast(s) for that.
And we've all had times when we just want to escape anything mom-related and unwind.
There's definitely a podcast(s) for that.
So here are some of my favorite podcasts that you'll want to subscribe to if you fit any of the above scenarios. There's something for everyone!
Extraordinary Moms (Host: Jessica Dahlquist): This host brings many different guest speakers to her podcast so you'll get a variety of opinions, advice from different experts, and fresh voices. Topics range anywhere from financial freedom, to talking to your kids about tragedies, to adoption. This podcast has it all. Highlight episodes: Ep. 146: Celebrating Military Life with Lauren Mulloy and Episode 142: Losing Sweet Afton with Lindsay Ostrom of Pinch of Yum (have tissues ready!).
Awesome with Alison (category: Health): I just love Alison Faulkner and The Alison Show. This girl is hilarious, real, down to earth, and not afraid to tackle the hard topics to show you that you're not alone. You'll laugh, you'll cry, you'll walk away feeling awesome. Some highlight episodes: Ep. 31 Freaking Forgive Yourself Already and Ep. 22: Six Ideas to Help You Snap Out of a Funk.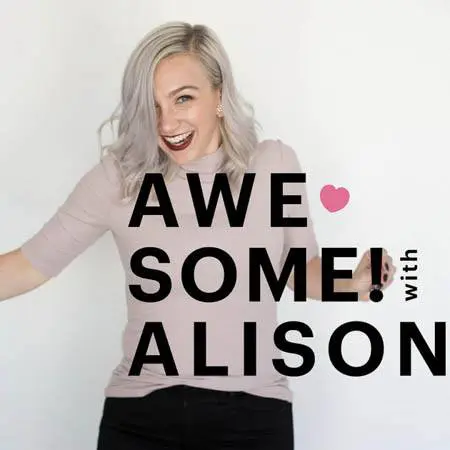 Bold New Mom (Host: Jody Moore)(category: self-help): "A podcast for women who understand that being emotionally strong, confident and happy is the best thing you can do for yourself and your family." This is a podcast you'll want to listen to for you. No parenting advice, just focusing on you. Highlight episodes: Ep. 109 Anxiety and Ep. 81 It's Not About You. One more: Ep. 82 Brook Castillo on Connection in Your Marriage.
The Shameless Mom Academy (Host: Sara Dean)(category: kids & family): This is a no BS podcast that covers topics like boob jobs, IVF, and how to manage expectations. I love her balance of things pertaining to parenting, but also things you'll be interested in just as a woman, not as "mommy" 24/7. Because under all the grime of parenthood is a woman who is an individual who deserves some shameless girl talk! Highlight episodes: Ep. 153 I'm Giving You Permission and Ep. 119 How to Win at Failing.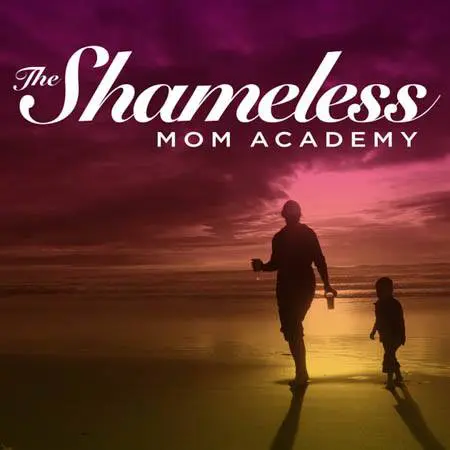 The Birth Hour (Host: Bryn Huntpalmer): Do you enjoy listening to positive birth stories? Need some motivation and encouragement about your upcoming due date? This podcast is will be perfect for you, since the host brings real moms to tell you real stories! Highlight episodes: Ep. 196 Facebook Live Home Birth Story and Ep. 185 Learning from a Cascade of Interventions. One more: Ep. 145 Five Birth Stories – Hospital and Home Births.
Handle It With Humor (Host: Molly Gross)(category: kids & family): Yes, it's a parenthood related podcast, but Molly Gross keeps it real. This is an uncensored comedy podcast about not just parenting, but marriage, babies, and stress. Her goal is to "help you find humor in life's most stressful situations" and I can tell you from personal experience, her stories make me laugh and keep me coming back for more. Highlight episodes: Ep. 41 Terrible Twos – Is my Toddler Trying to Destroy me? Tantrums, snacks, mixers, and the emerging personality of an independent two-year-old. And Ep. 13: Confessions of a Labor and Delivery Nurse.
Freakonomics Radio (Host: Stephen J. Dubner): Let's just say you want something that's easy to listen to; something totally not parenthood related but is interesting and can take your mind off your troubles. This is the podcast for you! Topics range all over the place but you'll find something interesting in each season. Highlight episodes: Nov. 9, 2016 Trust Me and How Big is my Penis (And Other Things we Ask Google). **
**I know, I know, that sounds bad. And you can judge me for totally downloading and listening to that episode as soon as I read the title. But it's actually really interesting (the part about the penis question is just a side note in the actual podcast but it made for an effective attention grabber, am I right?) They brought in an expert on Google data to explain some interesting facts and trends of Google searches over the years.
What podcasts have you found that you love? Sharing is caring, so leave us a comment telling us what to listen to next!