A bib my toddler can't remove!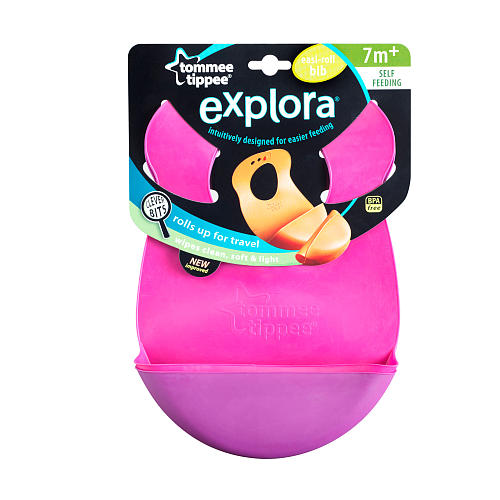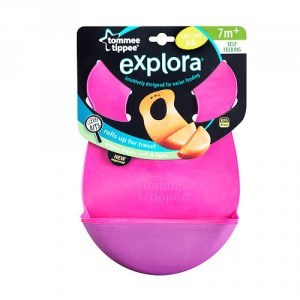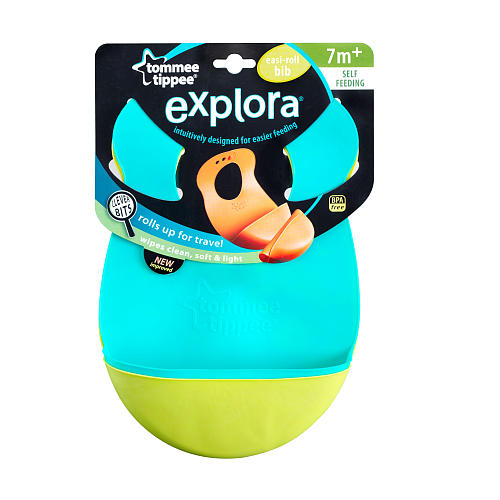 Yes!! I am a happy mother.
After months of stained clothes from my daughter ripping off her bibs, a friend told me about these tommee tippee explora bibs that have a hook-type closure, so I decided to try them out. They are priced at $6.99 for a pack of two at Babies R Us, and come in blue and green or pink and purple. They are BPA free, soft and flexible, have crumb catchers, and can be rolled up for on-the-go space saving. Simply wipe or rinse clean and away you go!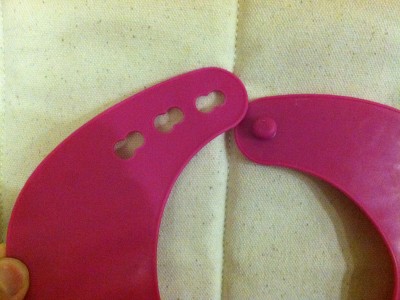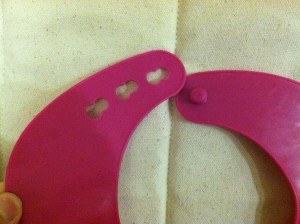 They are for recommended for ages 7 months plus, however, I would recommend them for older babies because the surface are of the bib is on the smaller side, so in my opinion they are best suited to a more experienced eater. My daughter is 16 months and these are a lifesaver.
Best of all, tommee tippee is British. Why does that matter? It won't to you. But it does to me because I am British. Gooo Brits! 😀
Buy the tommee tippee explora bibs HERE