Amazon Launches Amazon 4-Star Store
Back in 2015, Amazon launched a small chain of 18 brick-and-mortar bookstores called Amazon Books. In 2016, Amazon launched four brick-and-mortar grocery stores: Amazon Go. The stores are designed to be so automated that you don't even have to check out—you just grab your things and go! You can also find Amazon Pop-Ups in various locations like malls, Kohls, and Whole Foods, natch. These little shops are designed to introduce you to Amazon's various electronics like Kindle and Alexa devices.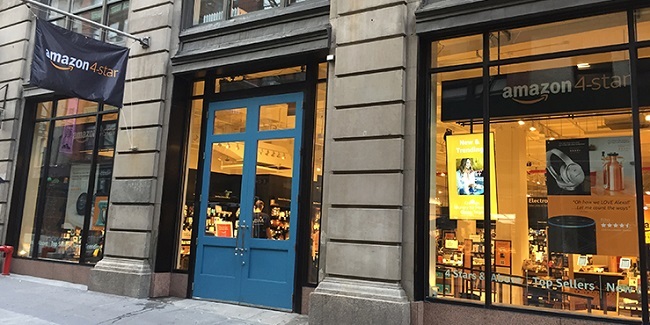 But a week ago in Manhattan's SoHo neighborhood, Amazon opened its first actual store: Amazon 4-Star. This unique retail location is stocked with items that are rated only four stars and higher on Amazon.com, top selling items, and items that are new and trending—so basically, all the stuff you want to buy. And it really is all the stuff. You can find toys, books, games, electronics, kitchen gadgets (maybe an Instant Pot?), and of course, Amazon devices, all with the same features you use when shopping on Amazon. What features, you ask? Well, features like customer review cards so you know what customers are saying. And electronic price tags that show the full price and the Amazon price, which will change throughout the day, just like it does online (yay.). Like at Amazon Books, customers will pay the full price, unless they're a Prime member—as if you really need another reason to join Amazon Prime, am I right?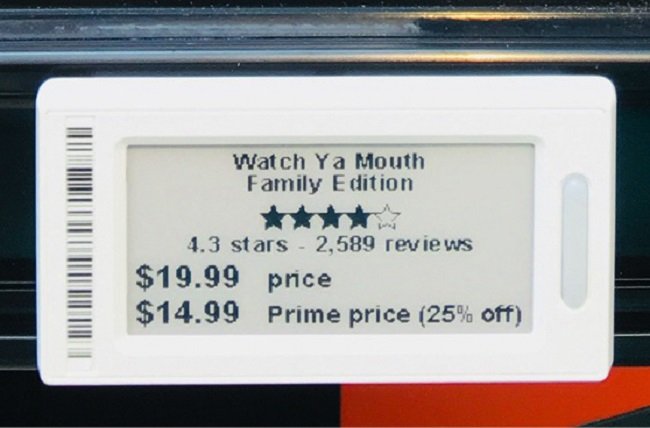 There's a Most-Wished for section, and products that are frequently bought together will be displayed that way. Plus, there will be a section for items that are popular locally. Since there's only one store, this may seem a little weird, but there's already another store under construction in Berkeley, CA. With the East Coast covered and the West Coast coming online (ha!) soon, I'd guess it's only a matter of time before the Midwest gets their own Amazon 4-Star. (My money's on Chicago, where there's already an Amazon Go.)
Inventory changes weekly, so if you're one of those customers who loves shopping at places like Nordstrom Rack, TJ Maxx, or Home Goods where you never know exactly what treasures you're going to find Amazon 4-Star is definitely for you.
And, hey, when it comes to instant gratification, this even beats free Prime one-day delivery with a $35 purchase.