…And Then We Bought a Minivan
This is NOT our minivan. lol.
Remember almost a year ago when I wrote that one post in which I expressed my longing for a minivan, specifically one with automatic sliding doors? Yeah. Well, guess what? We got a minivan. Yep, along with trading in the SUV we bought so that I could hold on to my "womanly" identity post-motherhood, I traded in my own disillusionment that with children my life really wouldn't change.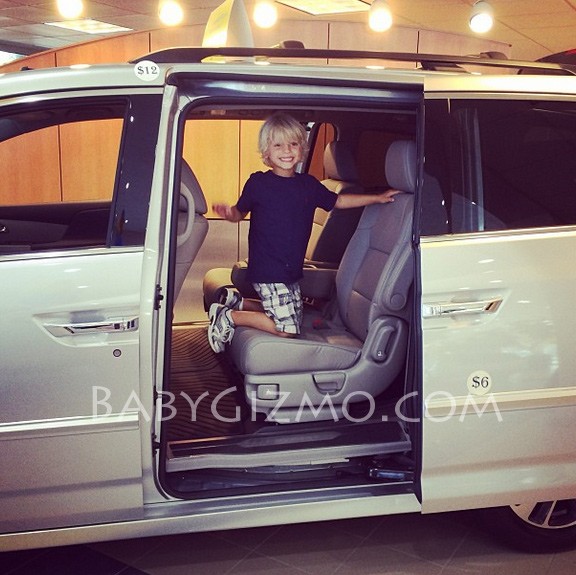 My husband laughed the day I told him I really wanted a minivan instead the "luxury" SUV that had garnered quite a few scratches from carts in Walmart parking lots.
"What do you mean you want a minivan? Why didn't we just get one of those in the first place?" he said.
"Yeah. Yeah. I know. I know."
"So… I was right?"
"Yes, but, I was right, too, so we're equal."
And with that we bought our minivan. Along with wanting more space, we, or mainly I, since I'm the one driving it all the time, wanted a car that was family-friendly. I know. Look at me, sounding all mom-sy and all. So, yes, there was that and my realization that, irrespective of the kind of car I drive, I can be all the things I hoped an SUV would make me seem. I can be, even with my minivan, sexy and young and hip if I choose to be. Yes! Or, that's what I tell myself when I drive with my head held high to the grocery store.
We've had our minivan for a little over two weeks and, honestly, in that short time, my life has improved. I think acceptance was big in this, or accepting that yes, I am a mom and that if I am to survive as a mom of small children, I must do things that will make my life easier, not harder. So, we got a minivan and when I'm driving it, I feel like myself, a woman with children who got a van because she's confident enough to not allow a car to define her identity.
So tell us – do you have a minivan? Does your car define your identity? Do tell.