Baby Gizmo Must Have Monday | Spring and Summer Pediped Shoes
Baby Gizmo Must Have Monday | Spring and Summer Pediped Shoes
It's that time of year again. Time to think about new shoes for the kids. With changing seasons and weather, and feet that clearly won't stop growing, it's time for us to pick out new shoes for the spring and summer. The winter boots are being put away (thankfully!) and it's time to let the toes free with sandals, and dress up the boys with the cutest loafers and tennies for all those warm weather events, outings and holidays.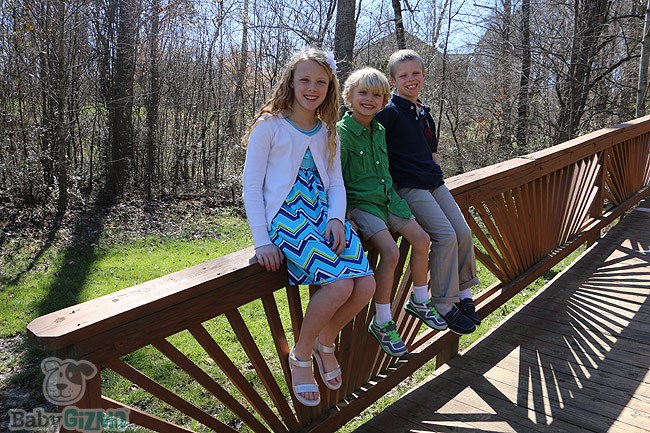 We, of course, turned to pediped to find our new spring and summer shoes, not only because my picky 6 year old loves them, but also because they have 70 new styles to choose from in their new Spring/Summer collection. They have everything from adorable baby shoes (Originals) to active toddler shoes (Grip 'n' Go) to the shoes that you'll see my kids sporting this season from the "Flex" line.
The 2016 spring & summer pediped collection is filled with soft pastels and bright fun colors, as well as 3D floral appliques blooming on the Sidra and Sabine sandals. If you are looking to dress up any casual, spring dress, the adorable flower prints of pinks and blues on the Bree and Louisa shoes are a great choice. Looking for shoes for the little men in your life? The popular boys' boat shoe Norm is a great option (my 9 year old's favorite!) and the Force athletic shoe is back in three new color options. Plus, continuing to make life easier for grown-ups, this spring/summer collection by pediped features over 60 machine-washable styles. Yep, machine-washable shoes! Win-win.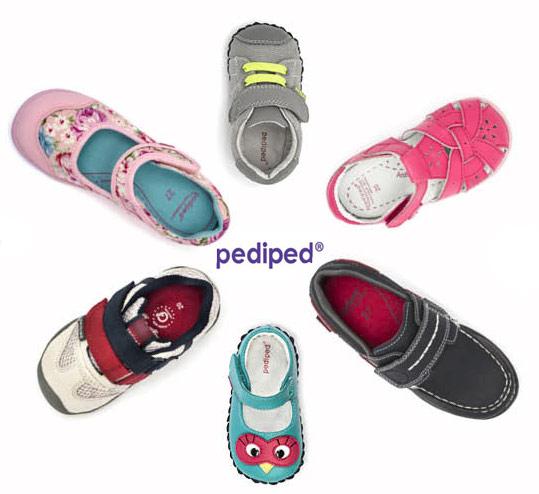 In today's Baby Gizmo Must-Have episode, I introduce you to my kids' spring and summer footwear for this year which just happens to be some of pediped's 2016 collection.
My daughter has been wearing pediped shoes since she was a baby, and at 11 years old, we are happy that there are larger (big kid!) sizes that she still fits in. (Some pediped styles go up to size 38.) She is all about the glitz and glamour, but definitely wants her shoes comfortable too. She chose the Lisa (silver) sandals to give her that girly look she wants with her collection of skirts and dresses, but with the Memory Foam Technology in the sole, she has ultimate comfort.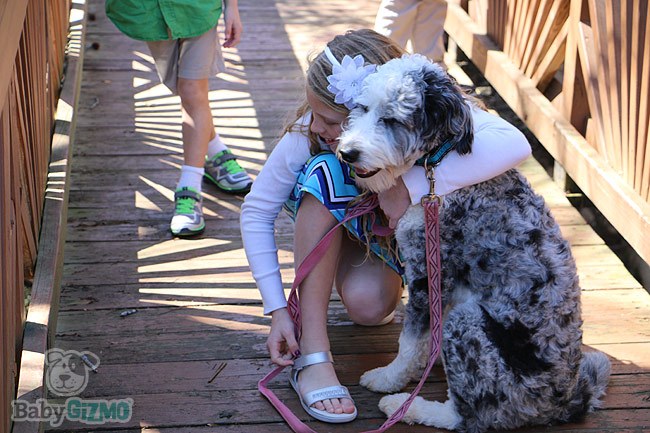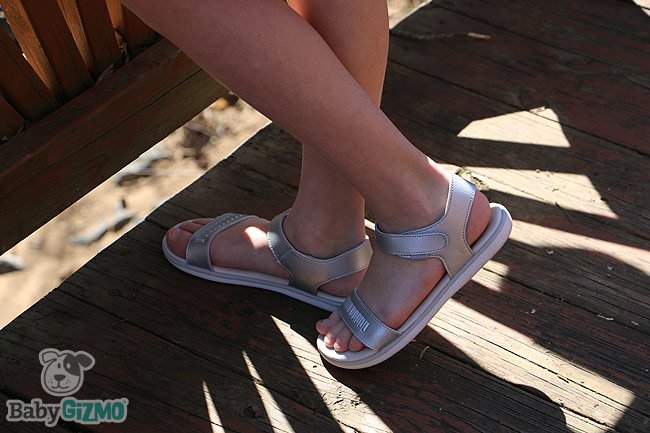 My 9 year old son is all about looking good, so we chose the pediped Norm Navy shoes to compliment his spring wardrobe of khaki pants, jeans and shorts. These adorable nautical themed boat shoes will be perfect for Easter, spring/summer weddings, end of the year school programs and more. Plus, no more worrying about untied shoes with the large Velcro closure on the Norms. The pediped Norm shoes have breathable fabric lining and a flexible rubber sole to keep him comfortable.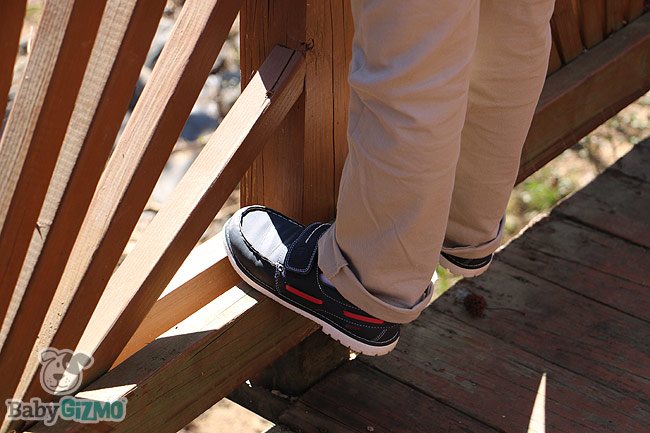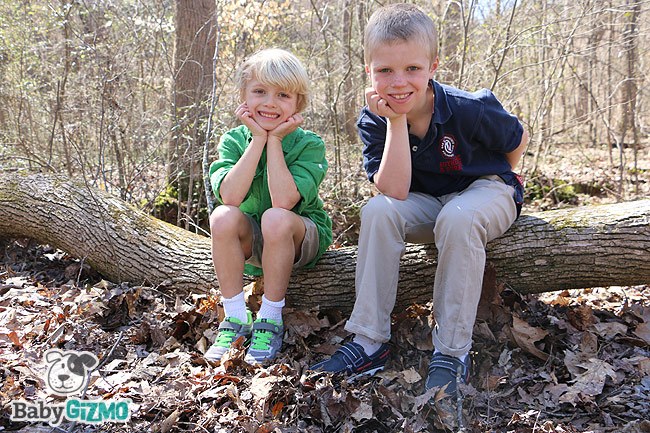 We've talked about my littlest one before and his pickiness about shoes. This kid has a very specific idea of what shoes he does and doesn't like and there is no changing his mind about it. Since he is a big fan of pediped, I always let him pick out the style he wants and I don't argue about it. I know if he picks it out, there won't be daily struggles about him not wanting to wear "those shoes." After he got his new pediped Force (Grey/Lime), I knew we hit a home run when he immediately started asking, "Can I wear the new shoes again today?"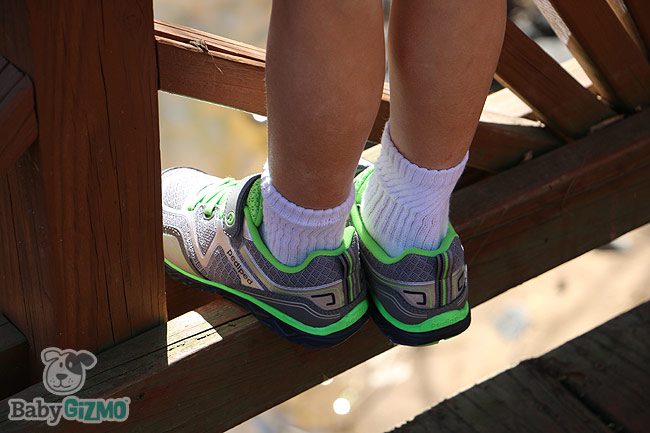 Would I have liked to see him in a pair of Norm boat shoes like his brother on some days to dress him up a bit more? Sure. But, he has a mind of his own. He is my casual (think soft clothes!) kid! So, I let him keep his own style and we dress up his new tennis shoes with a button down shirt when we can. 🙂 Good thing these pediped Force shoes are so cute!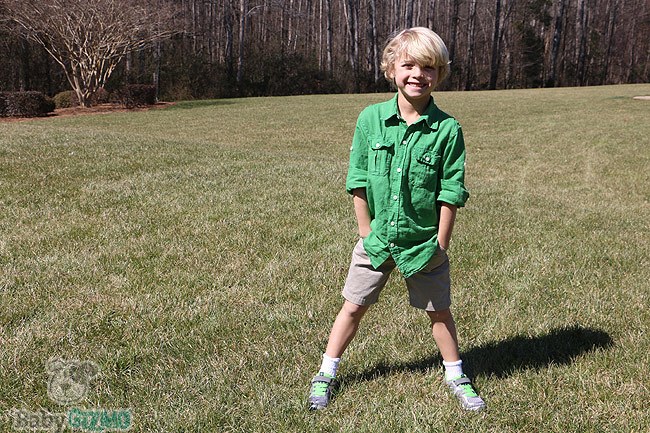 These are just a few of the new 2016 spring/summer styles that pediped has available right now. They have a ton of adorable styles for babies, toddlers and kids up to size 38 (which is a 5 to 5 1/2 youth).
You know I can't let you go without showing you just a few baby shoes, right?! Tiny baby shoes are my weakness. They are just so darn cute! Here are some from their new 2016 collection…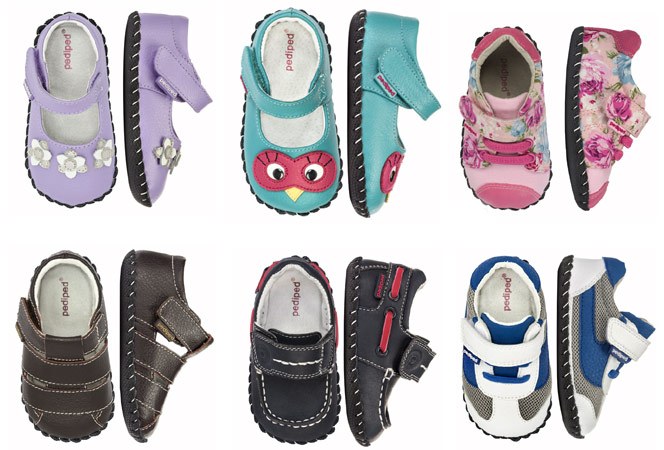 These are just a few of the adorable choices. If you are looking for great shoes for the spring and summer for your kids, head over to pediped's website to see the entire spring/summer 2016 collection!
Plus, if all these cute styles aren't enough, pediped is having a promotion right now that you'll receive a great Summer Travel Tote FREE with any pediped purchase of $100+. (US only) This tote is big enough to hold all the summer things, I assure you. 🙂 Let's get to shoe shopping!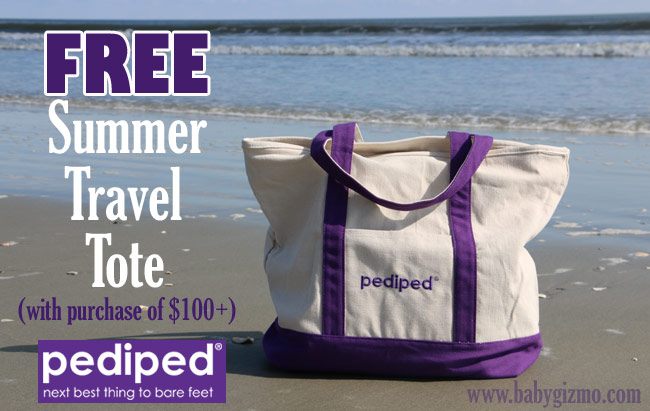 *Disclosure: This was a sponsored post. We have always loved pediped so that is why we did this post! All thoughts, opinions and statements are our own.