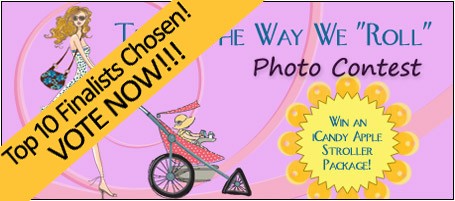 The ten finalists in the Baby Gizmo "That's the Way We Roll" Photo Contest have been chosen! 
A big thanks to everyone who submitted such great photos to our That Is The Way We Roll Photo Contest! The pictures were so fun! After careful review and some very hard decisions, our fabulous judges picked the ten finalists. Vote for your favorite!
Voting ends at 10:00pm (CST) on June 25, 2010.
The photo with the most votes, wins our GRAND PRIZE: iCandy Apple Stroller Package
Go to https://babygizmo.com/vote/ to vote for your favorite!!