Baby Gizmo Spotlight Video Review: Joovy HiLo High Chair
Like we've said before, Joovy is on a roll with all the new baby gear that they have launched this year. Today, we are talking about their new, easy-to-clean high chair, the Joovy HiLo. This transforming high chair easily rotates from high to low as your child grows. It has a sleek, contemporary design and with the solid wood (birch) frame and nearly indestructible seat, this high chair is built to last. Appropriate from 6 months to 6 years old, the chair starts out as a typical high chair and converts to a lower chair that your toddler can climb into on their own.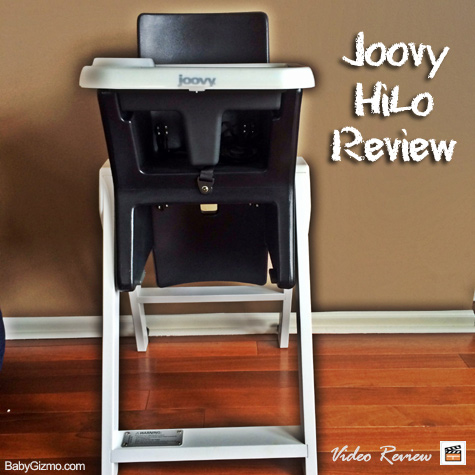 Since it is Joovy, you won't be surprised by the seven, fun color choices but you may be a little surprised by the price tag. This chair joins the Qool strollers in the "luxury" baby gear category with a retail price of $399.
To see the Joovy HiLo up close and personal, watch our Baby Gizmo video below…
The HiLo features:
•    Infant to Toddler converting seat design
•    Easily used without tray at an adult table
•    Solid birch wood frame
•    Dishwasher safe tray insert
•    Nylon wheels for easy movement without damaging floors
•    Comfortable and durable molded seat
•    5 point harness for increased safety
•    Easy to clean surfaces
•    No "nooks and crannies" for food to stick
•    No Phthalates, BPA, PVC or Lead