Baby Gizmo Video Reviews Hits 1 Million Views!!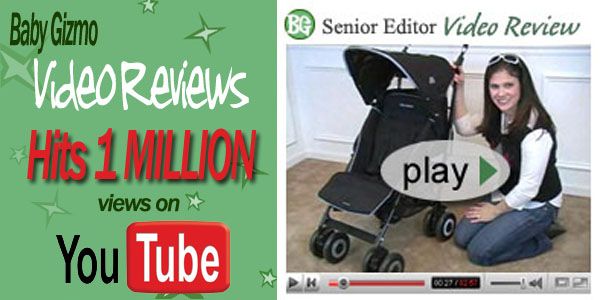 We don't want to toot our own horn but YAAAHHOOOO!!! Our video reviews just hit 1 MILLION views on YouTube.  That's right – that sweater vest has been viewed by ONE MILLION people! 
If you don't think that's a big deal, realize that we aren't celebrities or people doing a funny dance that goes "viral" and gets attention worldwide.  We are just people helping out parents, one mom and dad at a time with stroller and high chair reviews.  1 MILLION parents that is! And that's only on YouTube!  That doesn't even count the other video channels!  BoooYahhh!!!
Think you've missed some of our video reviews?  Check out our YouTube Channel at:  https://www.youtube.com/babygizmocompany
To celebrate our YouTube milestone, we are doing a giveaway, of course!!  This time we are giving away a great diaper bag to one of our Facebook Fans!  Head over to our Facebook page and check it out:  http://www.facebook.com/pages/The-Baby-Gizmo-Company/57344471134