Is more really that much better? Well, maybe in the case of the new City Mini 4-Wheel stroller? Those who prefer a 4-wheel buggy are going to celebrate the new Baby Jogger City Mini.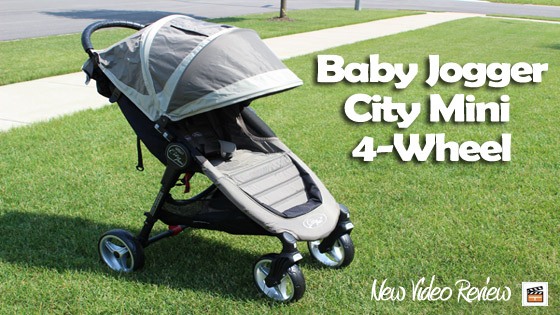 The new City Mini 4-Wheel stroller was designed for the urban jungle and those parents who insist that their babe rolling on 4 wheels. This four-wheel design allows for a higher weight capacity (65 lbs vs the 50 lbs capacity of the original City Mini!).
Is it better than the original 3-wheel City Mini? Well, besides the weight capacity, it is all personal preference. Some like three wheels and some like four and now the choice is yours.
While the majority of the stroller is still the exact same as the original (same size seat, same canopy, same basket, etc.), there are five main differences:
– It has four wheels.
– It is 3 lbs heavier, weighing in at 19.9 lbs.
– It has a 65 weight capacity.
– It is $10 more, retailing at $259.
– It only comes in sand and all-black (for now!).
If you want to see it up close and personal (and who doesn't, right?!?), check out our Baby Gizmo Video Review!