Baby Trend Snap N' Go Double Stroller
When I found out I was having twins, one of the first things I started thinking about what all the stuff I would need. The baby item that worried me most was a double stroller. I really didn't want to have a heavy, fussy, difficult stroller situation, especially with two tiny babies and a big brother to manage.
The Baby Trend Double Snap N' Go Stroller was the perfect solution.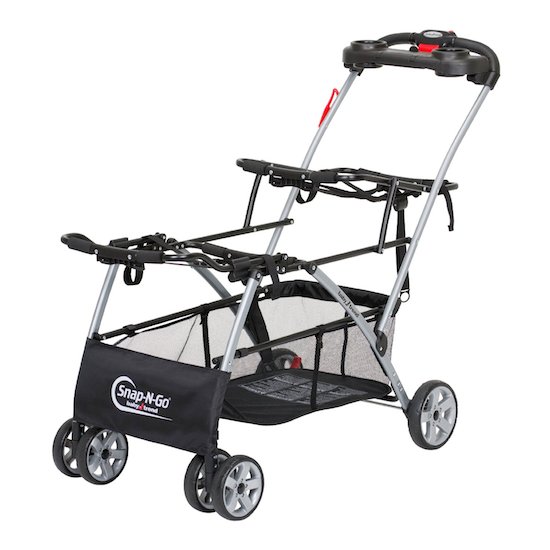 We already had a Baby Trend car seat from our first born. The Baby Trend car seats click right in, but I was also happy to find out that it accommodates almost every brand of car seat. We weren't sure what car seat we would receive for our second baby, so registering for a Baby Trend Double Snap N' Go Stroller was an easy decision since it allowed us to use whatever car seat we received no matter what.
The Baby Trend Double Snap N' Go Stroller was inexpensive at just $71.82. It was the lightest and most compact option as well. It was quick and easy to collapse and stow in our trunk, and just as quick and easy to remove and set up for use.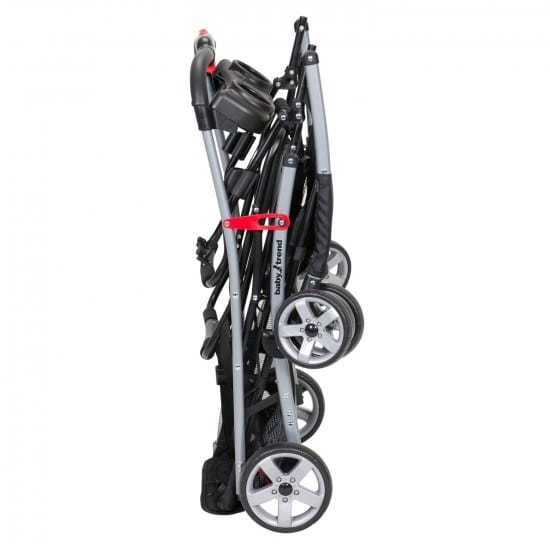 It's a little bulky to maneuver, but that's to be expected with the length and weight of two car seats.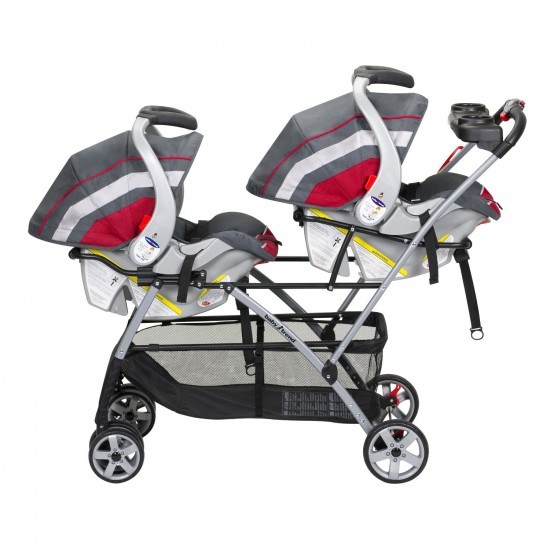 The cup holder was perfect for keeping my coffee cup close at hand, and the handle bars were a very comfortable height for husband at 6'1″ as well as me, at just 5'4″.
I'd have to say that this is definitely a twin mom must-have. For the price, size, weight, and ease of use, you really can't beat the Baby Trend Double Snap N' Go Stroller.