BabyHome is lighting up the rails!
We saw a lot of really neat products for 2013 at the ABC Kids Expo in Louisville this past weekend. While we are excited about them all, we had a few favorites.
The Side Light by BabyHome was one we'll be keeping an eye out for when it is released in January/early February 2013. It is the first bedrail that eases the transition from crib to bed with the addition of a built-in, rechargeable nightlight.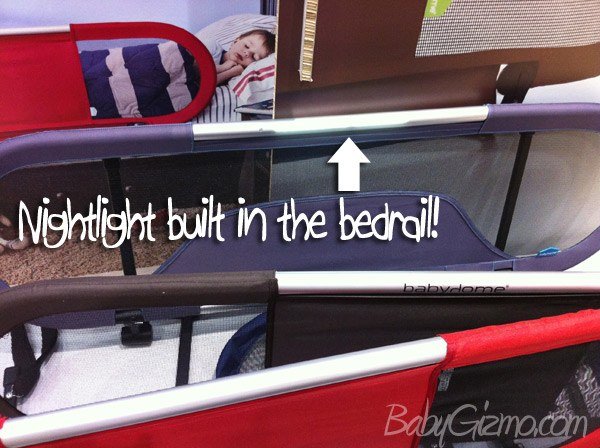 Not only does this bed rail provide the safety function of keeping your little one from falling off the bed to the floor but it has a mild LED light on the upper bar which works like a nightlight and can be adjusted 360° so each child can choose the position they like the best.
The light comes with a rechargeable battery that can last up to 24 hours. The Side Light bed rail will be available in black, grey and maroon and will retail for $99 at major retailers online and nationwide.