Babywearing International- Here To Help!
Wearing your baby in a carrier can be scary when you're new to it- will the baby fall out? Are they in pain? Will it hurt my back? No matter whether it's your first or fourth child, if you've never worn a baby before, you might want more help than just looking on the internet.

Enter Babywearing International, a nonprofit organization whose mission is to promote babywearing as a universally accepted practice, through education and support. Just some of their goals and objectives are:
To provide information about the benefits of babywearing for children and caregivers.
* To foster the creation of a global network of peer educators to support and encourage those interested in babywearing.
* To provide the highest standard education about the types of carriers and their proper usage.
* To develop a positive image for those who practice and promote babywearing.
* To enlist members of the medical community, birth professionals, and child care providers as babywearing facilitators.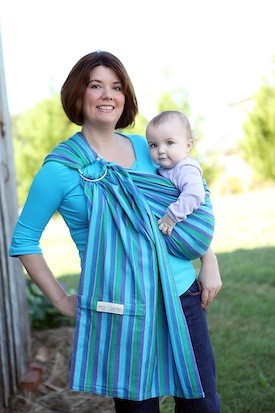 They are currently based across the United States, and kindly offer free, educational babywearing meetings, so for all those questions you might have, there will be someone ready to help you. I recently attended one of their meetings in Orange County, and it was full of new mothers, and mothers with several children, all asking questions about the various types of carriers. The atmosphere is very welcoming and comfortable, and the older children had so much fun playing together!
Want to find out if there's a Babywearing International Chapter local to you? Check out this page. If there isn't one in your area, you can find information on how to start one here! And don't forget to like them on Facebook!