Whether you're a first time parent, or a parent of many, when you decide that you want to start babywearing, you open many doors and invite a whole new language into your life. Ring sling, wrap, mei tei, soft structured carrier, back carry, hip carry, tummy to tummy, buckles, ties, and I could go on. It will take a little navigation and lots of advice from veteran babywearers, but you'll find your way. It is important to know that if one carrier doesn't work out for you, try another one. Carriers can grow and change with your child, and they come in different sizes, so what works at the newborn stage, might not work as they become a toddler.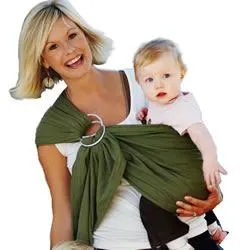 As a first time mom, I wore my daughter on and off. Now as a mom of a newborn and a toddler, I need two hands free and so I wear my son whenever possible. My current favorite go to carrier is my Maya Wrap. A Maya Wrap is a type of ring sling, which means it has two rings on it that you thread the material through and can easily tighten and loosen. It wraps around your child (and most importantly, it wraps under their bottom to stop them falling out) and keeps them close to you while allowing your back great support. Ring slings are so versatile, because they work from newborn stage all the way up to toddler. And you can change the position of the baby depending on where they (and you) are most comfortable.
Here are the specifics of a Maya Wrap:
Come in a variety of beautiful, 100% cotton hand-loomed fabrics, no bulky padding
Reduces back strain
Fully adjustable for Mom or Dad, perfect fit every time
Grows with your baby over time
Allows for several different carrying positions
Great for discreet nursing.
Hold up to 35 pounds
Has a zippered pocket for keys, cell phone etc.
Allow you the freedom and security to get things done with baby by your side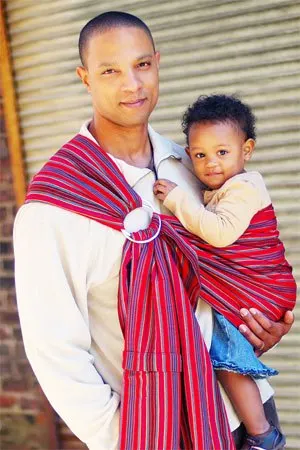 Putting a baby in and out of a ring sling is fast and easy, so it's perfect for running errands, and it will fit in your diaper bag. I use mine all the time, but it took some practice to figure out how to get the positioning of baby right. And you can even nurse in it! If you prefer to cover while nursing, the long tail can be used as shown in the photo below.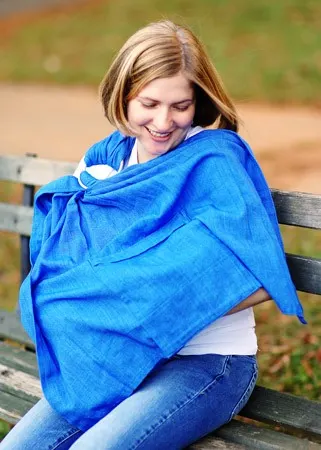 I love my Maya Wrap because I get to be close to my baby and get things done. My 3 month old son will nap for a maximum of 20 minutes on our bed, but in the sling, he will sleep soundly for two hours! So I can play with my toddler knowing that both children are happy.
The Maya Wrap retails for $74.95 and comes in different sizes and colors.