Bamboobies Reuseable Nursing Pads Review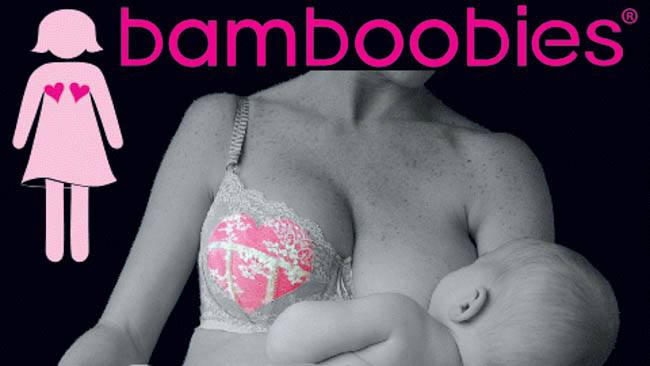 If you're a breastfeeding mother, if you've ever leaked through your bra at the most embarrassing moment, if you've ever had sore nipples that make you whimper as you put your bra on—you need to get yo'self some Bamboobies nursing pads. Like, yesterday.
"They are like a cashmere sweater for your boobs!" –Excited mother who has already discovered the wonders of Bamboobies.
These are seriously the softest nursing pads I've ever felt. And they stay soft, even after multiple washes. That's because they are made from bamboo rayon, and then have an outer milk-proof liner to prevent those annoying leaks! With my first baby, I only used disposable nursing pads because I hated how my other reusable pads would get scratchy and uncomfortable after going through my washing machine. Luckily, a friend told me about Bamboobies and I can honestly say, after 6 months of using them with my second baby and thus washing them multiple times, they are still just as soft as the first day I used them. My sore nipples were in heaven from day one! No more rubbing against my bra or rough, disposable nursing pads!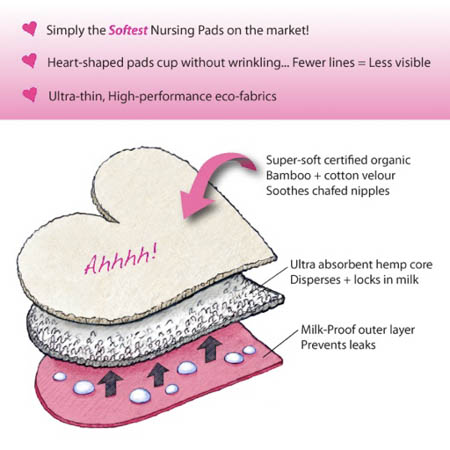 Another thing that kept me from using cloth nursing pads while I breastfed my first baby was how bulky and thick they all felt under my shirt. The stiff, circle pads would push my bra out in weird ways, making it look like I bra-stuffed like a pre-teen, flat chested girl. But thanks to Bamboobies' heart shaped design, that awkward, full feeling in my bra is long gone! The heart shape allows the pad to form around my breast, making the pads super discreet under my shirt. They are thin enough to make me forget I have them in there, but strong enough to stop leaks. Wear them upside down, or right side up–they are comfy either way!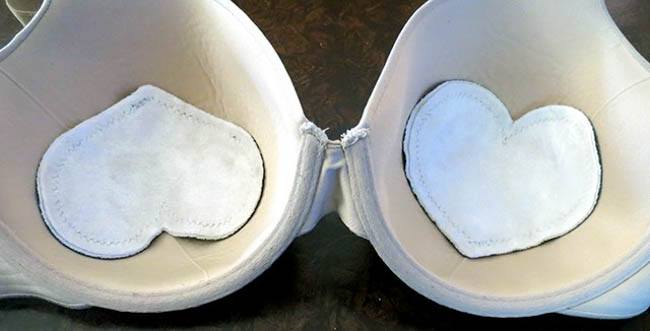 Bamboobies washable nursing pads come in two varieties: the thin, heart shaped pads and the round, thicker overnight pads. The heart pads are for normal daytime leaking use once your supply evens out and they are specifically designed to be less noticeable under your shirt. The overnight, round pads are thicker, larger, and just as soft in order to hold your heavy leaking while you sleep. They also came in handy when my baby was a newborn and my milk supply hadn't figured itself out yet, so I was producing way more than my baby needed and was leaking constantly. These overnight nursing pads are the only ones I have never leaked out of and with a 5-inch diameter, they are large enough to cover a large portion of my breast!

These pads come in four colors: black, hot pink, light pink/cream, and the overnight pads are light blue. But when laid under a normal, cotton white shirt, even the black pads are difficult to see. Even the little you can see won't matter because they will be nestled in your bra cup, most likely.
So now that I've tried Bamboobies, I recommend them to all of my new mommy friends. They make a great baby shower gift as well, if you know your friend will be breastfeeding. You can buy them in combination packs and I'd suggest the pack with three regular, heart-shaped pads and one overnight pair for starters. If you'd prefer to stick with disposable nursing pads, Bamboobies has their own, using that same soft, unique bamboo viscose top layer. I tried these out and LOVED them over other brands I've used. Even though they are disposable, they are incredibly absorbent and very comfortable, even after hours of use.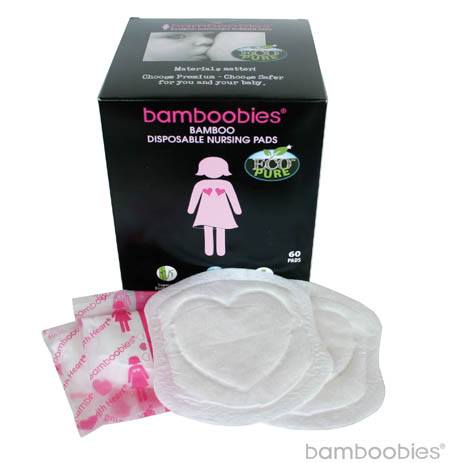 So go! Run to your nearest Target, Babies R Us, Walgreens, or Buy Buy Baby to get yourself some Bamboobies. Or open a new tab and shop them on Amazon right HERE! Your leaking breasts will thank you.