Barbie Build n' Style Mega Blocks Review
A few weeks ago we attended the Barbie is Moving Tour event in Chicago. Since Barbie was packing up her stilettos and hitting the road, I thought it would only be appropriate to take my 8-year-old to the event since she is a HUGE Barbie fan.
The event was really fun and we both had a great time. My daughter walked the Barbie runway, decorated her own Barbie dress and even got her face painted. A kid event isn't the same if no one gets their face painted right?!?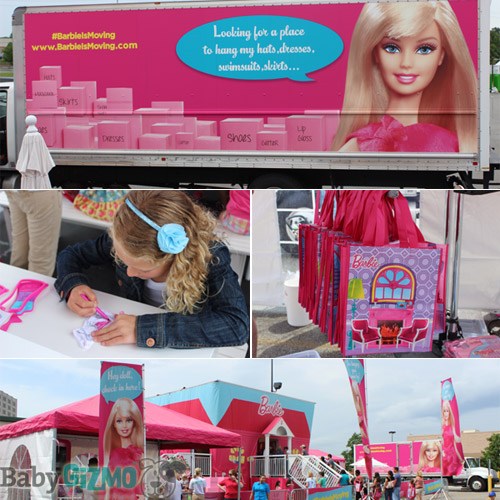 The Barbie runway was her favorite part. What 8 year old wouldn't love two full racks of tutus and pink feather boas right next to a runway decked out with music and lights just for them to model? She was in heaven!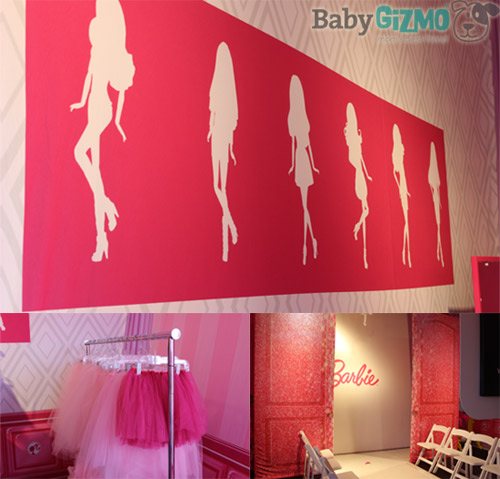 Since the word was out that my daughter may be one of the biggest Barbie fans, we also got a chance to test and review the new Barbie Build n' Style Mega Blocks. This turned out to be a perfect toy for her this summer. With over 300+ pieces, it took her and her BFF a few hours to put together. Think of all the things that I got done around the house without hearing "I'm bored" or "I'm hungry" while they were building! I LOVE this toy!
When you open the box, here is what you get – a bazillion tiny, little pieces! Make sure the toddlers and babies don't get a hold of this toy. It's for 4 years and older! My 8-year-old put it together on her own but if you have a 4-6 year old, just know that you will be helping to build it.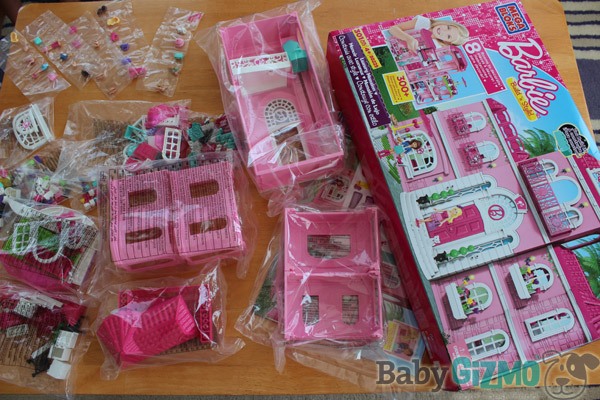 Once your child put it together, it looks like this…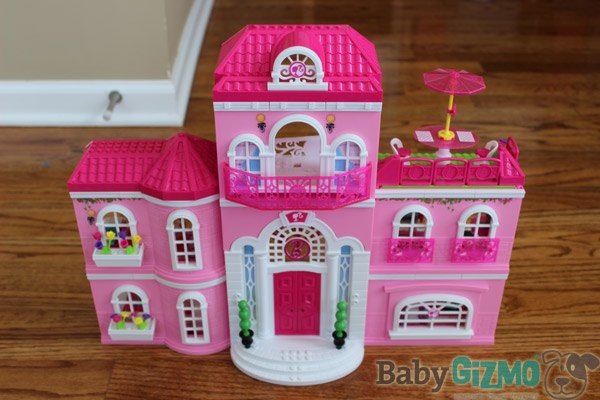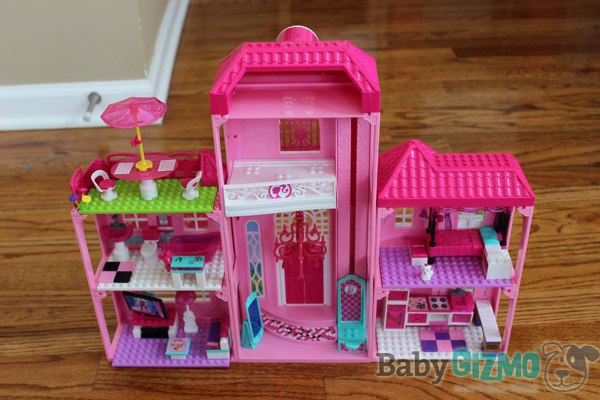 I could tell you all day long what this toy is like and how small the pieces are and how much fun it is – but I wanted you to hear it from the kids! So, we busted out the camera and did a Baby Gizmo Video episode just for you!

For more information on the Barbie Build n' Style Mega Blocks, visit their website at: http://barbie.megabloks.com/
To purchase the Barbie Build n' Style Mega Blocks, you can through Amazon.com HERE.
Disclosure: This is a sponsored post from One2One Network and Mattel. All opinions, statements and comments are my own