I don't know about you, but having bed time routines have really helped our family! Sometimes I think it doesn't even matter WHAT the bed time routine is so long as it works for you and you stick with it! Today I wanted to share a list of different bed time routines with you in case anyone needs new ideas or is struggling with putting their children to sleep. I hope they will work for you!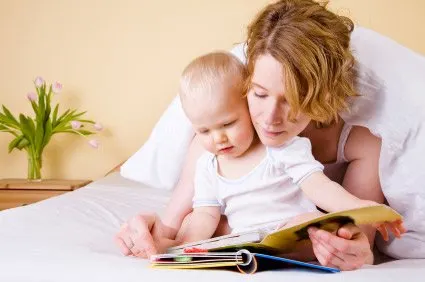 1. Wind down. Sometimes it helps to let your child get any pent up energy out of their system. Dance around with them, sing songs, get all the wiggles out.
2. Bed time stories. Read your children a nice story every night before bed. Let them choose what they want to read each night.
3. Bath time. Give your child a nice warm bath before bed each night. Use some night time bubbles and follow with a night time lotion.
4. Take care of business. Toddlers and older children's routine can be diaper changes, brushing teeth, and a clean pair of pajamas.
5. Talk. Have nice quiet conversations with your child. Talk about the day and fun plans for the rest of the week.
6. Sing. Sing your child's favorite lullabies to them before getting them to sleep.
7. Music. Put on some nice classical music or your child's favorite calm and mello CD to help them unwind.
8. Give a light snack or a final nurse. Giving your child a small and healthy snack or nursing them one last time will also help them stay sleeping through the night so they don't wake up hungry.
9. Give them a friend. Let your child pick out a favorite doll or stuffed animal to sleep with.
10. Play a game. Play a quick educational game before your child goes to sleep. Look at flash cards or let them choose a board game.
What are your bed time routines? What works for you? Leave us a comment and let us know.