We, as parents, are the biggest advocates for our children. At least we should be. We need to be. As a mother I know that I am my son's biggest protector, friend, cheerleader, and advocate. It is my job to stick up for him, fight for him, and be in charge of getting things done for him.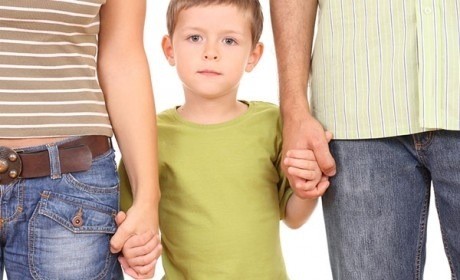 I have always known that I was my son's advocate but recently I became even more aware of this. Months ago we went through a scare with my son when he began throwing up every single night. On top of that he was generally just not himself and incredibly fussy, completely just not himself.
Of course, I took him to the doctor but I was very upset when the doctor didn't give me any answers. I insisted that they do blood work and check everything. When the blood work all came back good, we were told to continue to "keep an eye on him." This just didn't sound right to me. I wasn't going to just "keep an eye" on my son when he was clearly not himself and throwing up every single night. I took him back to the doctor and had them do urine tests.
Boom- guess what came back… A UTI. As soon as my son was treated, he was completely himself again. The doctor said no further tests were needed. Again, this didn't sound right to me and I took him to another pediatrician who re-tested his urine and did kidney exams to make sure there was no kidney reflux.
We are completely in the clear now and my son is doing just fine. I really wanted to share this story because I hope other moms can learn from it. All doctors are not created equal. If a doctor is giving you answers you don't like, or no answers at all, go to a different doctor! Demand tests be done and continue on your quest until you are satisfied and all is okay. Had I not insisted that tests be done, had I not gone to see another doctor, my son may have developed a kidney infection and things could have gotten worse.
The same goes for all aspects of life. Not just doctors. You are your child's advocate. My son is two years old and is just learning to talk. He can't always tell mommy what hurts or what is wrong. He can only show me by small signs and symptoms that I need to learn to recognize and fix for him. It is my job to get the job done. My job to fight for him and make things right.
When your children are in school, you may need to be their advocate with teachers, with friends, or with bullies. It is our job as parents to always be aware and on top of things when it comes to our children.
I want my son to know that I am his advocate. I want him to grow up knowing that his mommy will do anything for him. That if he has a problem, whatever it may be, that mommy will do her best to aid and assist him. And I want to be involved in his life so much so that I can be his advocate even times he doesn't tell me to. Because lets face it, your child may not always tell you when they need help, especially when they are older.
We parents have the hardest job in the world, but the most important, too. Being your child's confidant and advocate is one of the most important things you can do for them. No one knows them or loves them like you do and you are the best person for the job!