Bento Containers For Your Little One
When it comes to lunch and snacks on the go, bento boxes are the answer to a lot of problems! They're green in that you don't have to use plastic bags, they're self-contained which means less mess and best of all, they're cute!
Pre-parenthood I swore up and down that I wouldn't cater to my kids when it came to meals. But golly, those little munchkins sure wear you down when they want to! With my daughter, a bright colored bento box or little animal picks can make all the difference in a successful meal. So, I've given bentos a go and guess what – little miss is eating much better these days!
Whether you're getting crafty with cookie cutter sandwiches or not, take a peek at these fabulous bento containers. They're some of our favorites!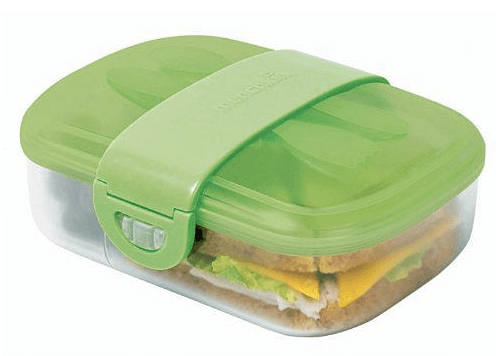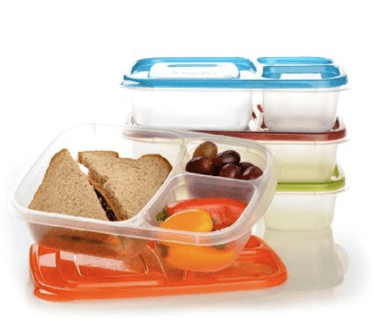 This Munchkin box has three compartments and a fork and a spoon that snap directly into the lid – the perfect beginner's box for $9.99.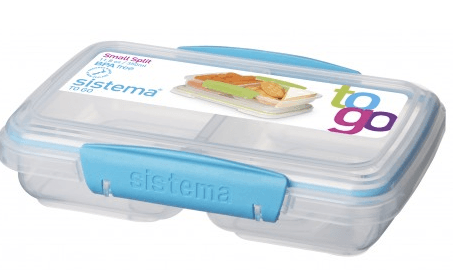 A little less sturdy than most, but lightweight and a great value when you get 4 containers in a pack for $13.95. Available from Amazon here.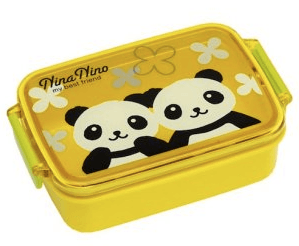 I stumbled across Sistema at Old Navy and TJ Maxx during back to school season and they have quickly become my favorite – they have tons of sizes, colors and shapes to choose from!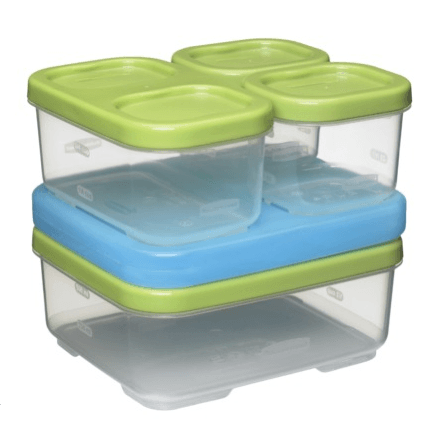 Ready to fall in love with a billion little bento containers? Hop over to Bento USA! This little panda box has an air tight silicon seal to keep your food super fresh. These retail at $9.99 and are available here.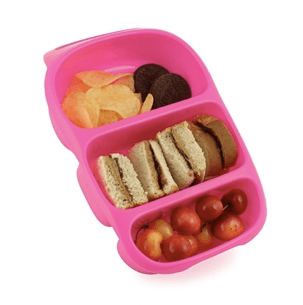 Target does it again! This $9.99 set even has a cold pack! You can stack these in multiple configurations, which is great for space-saving.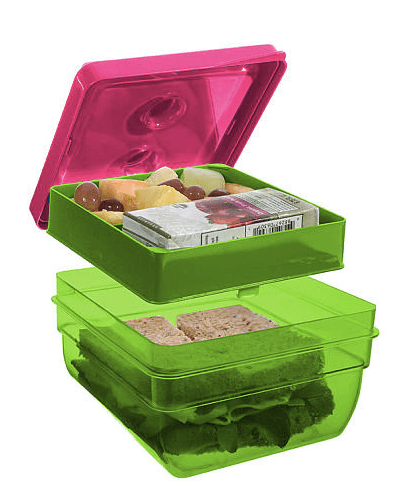 Goodbyn and Bleubird's lunch series were my very first introduction to bentos. Don't you love their look? At $9.50, these contain no BPAs or phthalates and lead-safe, is dishwasher-safe and made to last.It comes in red, green, blue and pink and is available here. Two layers are perfect for those heartier lunches – and, these are currently on sale at $5.98! Pick one up here.