BISSELL ProHeat 2X Revolution Pet Carpet Cleaner REVIEW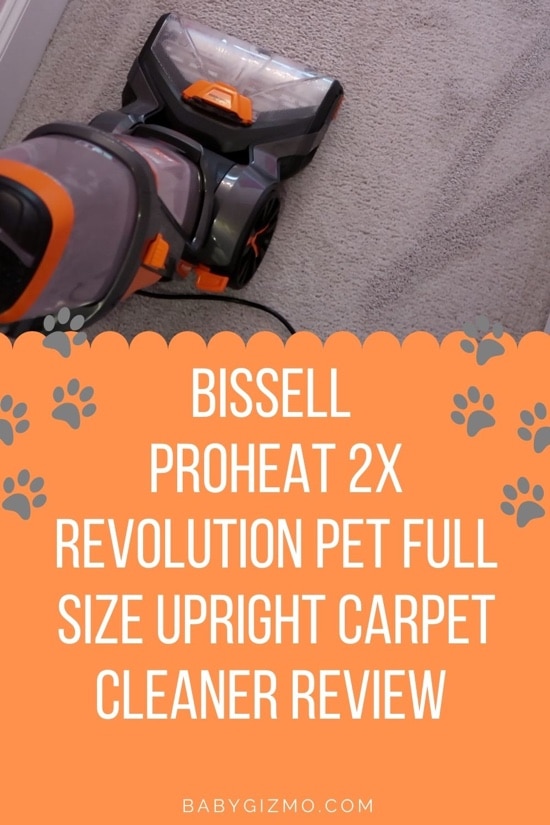 After an accident last week that involved our dog, pet pee and our daughter's bedroom carpet, we knew it was time to invest in a good carpet cleaner. Sure, I could have hired a professional carpet cleaning company to come into our house and clean the carpets, but after 18 months in our house and 6 large rooms that are carpeted, I knew getting a good carpet cleaner would be the better choice. Plus, since we are in the middle of a pandemic, I try and limit the number of people in my house. So, Bissell Proheat 2x Revolution to the rescue!
We did our research, and with budget but also quality at the top of our list, we chose the Bissell Proheat 2x Revolution Pet Carpet Cleaner. We have friends that have personally used this carpet cleaner and it has 4 1/2 stars with thousands of reviews on Amazon so we decided to give it a try.
Mr. Gizmo wanted to share the good, bad and ugly with our first experience with this carpet cleaner so we documented it on his dad channel – Mr. Gizmo YouTube.
If you are looking for a great carpet cleaner (spoiler alert!) that will bring your dirty carpets back to life, watch his video.
If you like what you see, you can buy the BISSELL ProHeat 2X Revolution Pet Carpet Cleaner HERE on Amazon.