Britax has introduced a new infant car seat to their line of fantastic child passenger seats. The Britax B-Safe 35 is the newest B-Safe car seat that provides a safe place for your 4-35 lb baby to ride in a vehicle.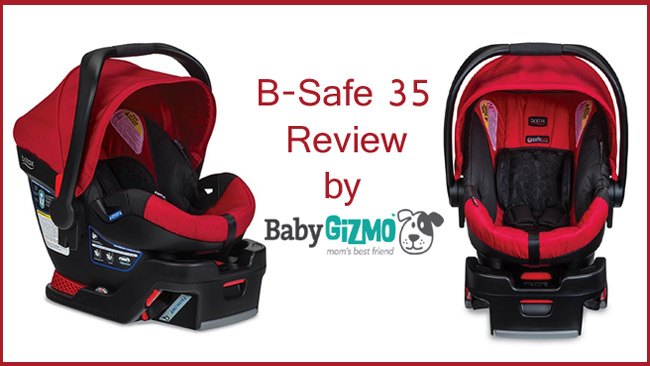 What is an Infant Car Seat?
First things first – what is an infant car seat? The first car seat category is the infant car seat, also known as the bucket seat if you are old school. You might hear your parents or grandparents refer to it as a bucket seat.
The infant car seat is for newborns up to about 30-35 pounds depending on the car seat brand and model. This is a rear-facing car seat only. NOTE: It can never forward face. It also can be used as a carrier because it does have a base that stays in the vehicle. You can take the car seat out out of the vehicle with your baby in it to transport them to a stroller or into the house.
Remember that an infant car seat usually accommodates up to 30-35 lbs depending on the actual car seat. For those not familiar with babies too much yet, that is about a typical two to three year old. You should keep your baby rear-facing as long as you can and at least two years. It's also important to note that car seats have a height maximum so your child may hit the height max before they hit the weight maximum.
Britax B-Safe 35 Review
Now that you know what type of baby product we are dealing with, let's get to the review of the Britax B-Safe 35. With top notch safety and convenience features, this is a car seat you'll want to check out. See the Britax B-Safe 35 up close and personal in today's Baby Gizmo video.
The Britax B-Safe 35 is available now in two colors – black, red and sandstone.