Bugaboo is Launching New All-Terrain Stroller – Bugaboo Buffalo
The baby gear world is buzzing about Bugaboo's confirmation that a new all-terrain stroller is on the way with their Instagram photo of the Bugaboo Buffalo. Bugaboo says the stroller details will come next week but there have been some features leaked online.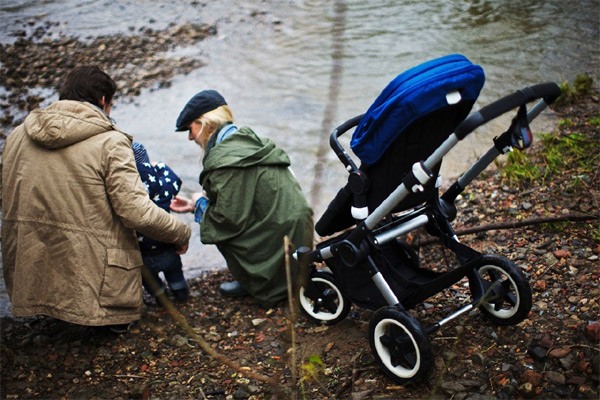 Word on the street is that the stroller is the love child of the Bugaboo Cameleon and Donkey. It looks to have the rugged all-terrain frame of the Donkey but with a Cameleon-like seat. It has foam-filled tires and a bigger canopy and…
wait for it…
a one piece fold!!  That's right, the Bugaboo Buffalo will fold with the seat attached. WooHoo!
Plus we are looking at a larger basket, a stroller weight of 26 lbs and a weight capacity of 50 lbs. It is also reported (not from Bugaboo – at least we haven't heard it from them!) that the Bugaboo Buffalo will launch sometime overseas this year and there is no confirmation of a date for US launch yet.
Nessalee Baby posted this additional photo of the Buffalo and is saying that it will cost more than the Cameleon3 but less than the Donkey Mono. We guess time will tell. Hopefully Bugaboo will tell us all the details next week as promised.
What do you think of the new Bugaboo Buffalo?