Bumbleride Indie vs Bumbleride Indie 4 Comparison Video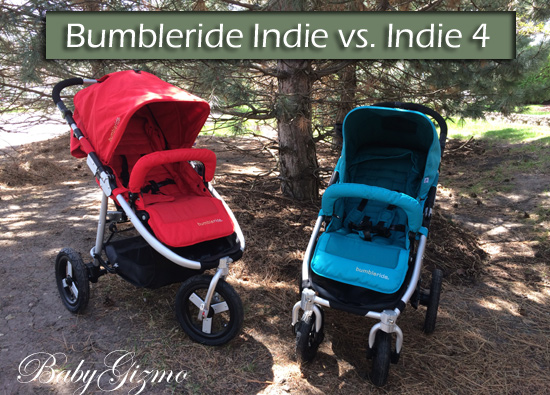 Yesterday we just introduced you to the brand new, soon-to-be-released Bumbleride Indie 4. This all terrain buggy will soon be strolling the streets (and trails!) near you. It got me thinking though – people are going to know which Indie is right for their family. The original 3-wheel Indie is still a big part of the Bumbleride collection but it definitely is different than the new Indie 4. So, you know you want a Bumbleride but which one do you pick?
Well, Baby Gizmo to the rescue! We have a done a side-by-side comparison video to show you all the differences between the Indie and the Indie 4 strollers.