Bump Talk | Maternity Skinnies
Calling all pregnant mamas!
We've all experienced that point in pregnancy when our pre-preggo clothes just aren't cutting it. We transition to yoga pants for a time, you know, to get by and avoid investing in the dreaded "maternity wardrobe." But as much as I love yoga pants, they aren't the best choice for every situation. So, why not get a little trendy with the bump in a pair of maternity skinnies?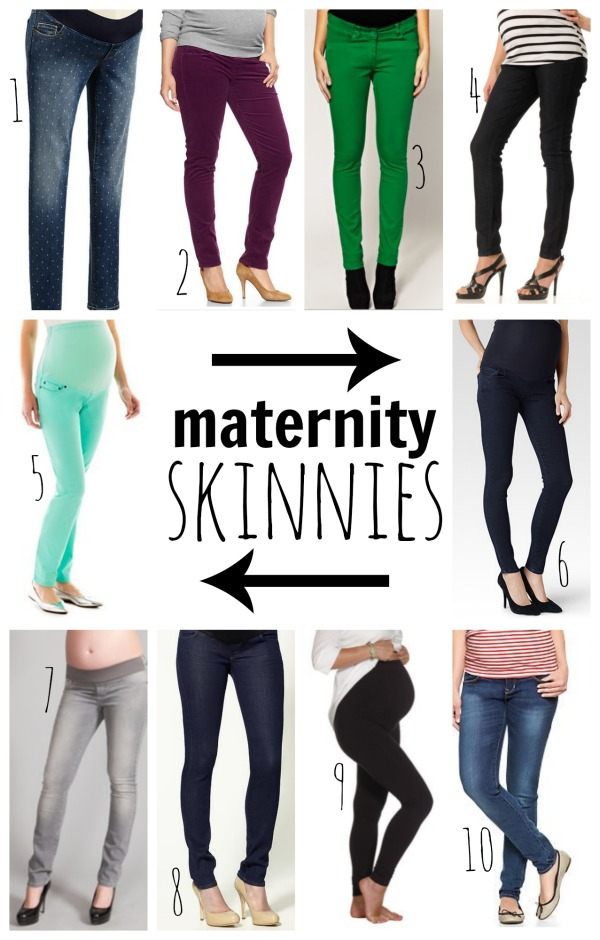 1 | 2 | 3 | 4 | 5 | 6 | 7 | 8 | 9 | 10
If you're going to be in full-bump style through the winter, I feel confident saying that 2-3 pairs of cute skinnies would suit your maternity wardrobe well. Skinnies are perfect with flats or boots, a slim tank, cardi and scarf. Boom! Pregnancy style!
My next pregnancy I told my husband I'll be splurging on two things – a pair of Paige jeans for me and a bounty of bamboo footies for the baby. I've heard nothing but good things about the quality and comfort of Paige and I think that I'll pretty much live in them making their cost-to-wear ratio pretty low 🙂 As least that's how I'll pitch it to the mister. And, bamboo … it's dreamy.
My top three from the above are #6, the lovely Paige ones, #9, the Target leggings because … obviously 🙂 and #3 , the Asos skinnies since a punch of color is always a win and they look uber comfy. Just look at the side panels: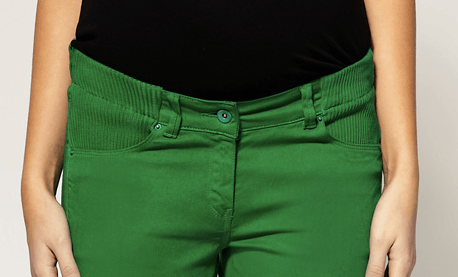 What's your pregnancy style go to piece? Are skinnies a part of your wardrobe?