Have you heard?!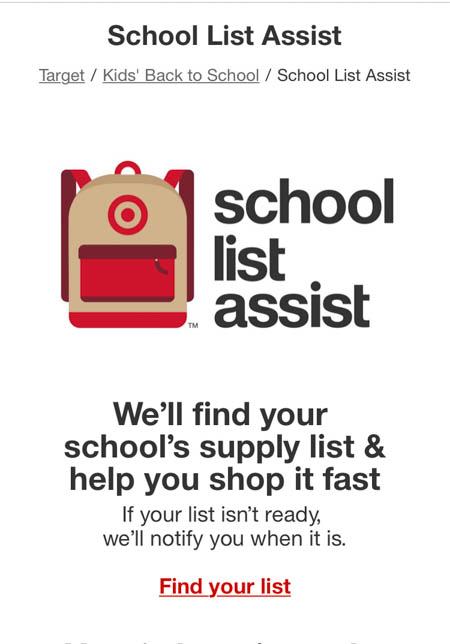 School will be starting again soon which means parents all over the world are heading back to the store to pick up supplies. Target is aiming to make this process easier than it has ever been with their School List Assist option, where buying your kids' needed school items can be accomplished in less than one minute.
Here's how it's done: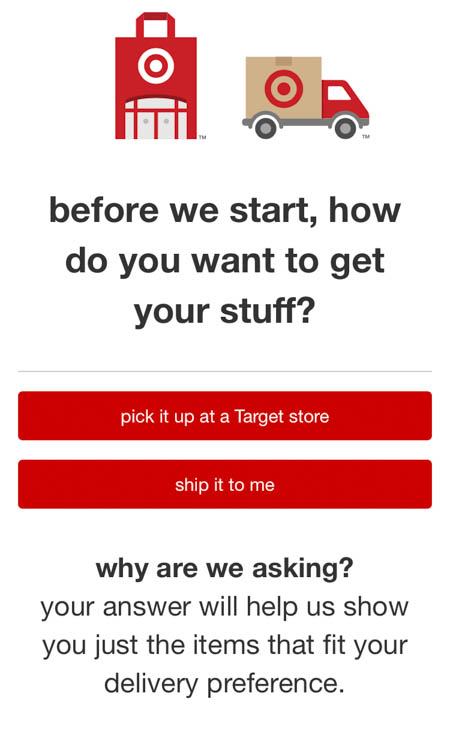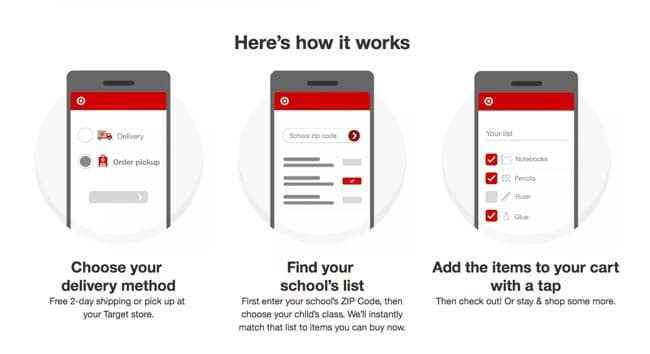 Don't see a list for your school? No problem. Leave your email and Target's School List Assist will notify you when it becomes available.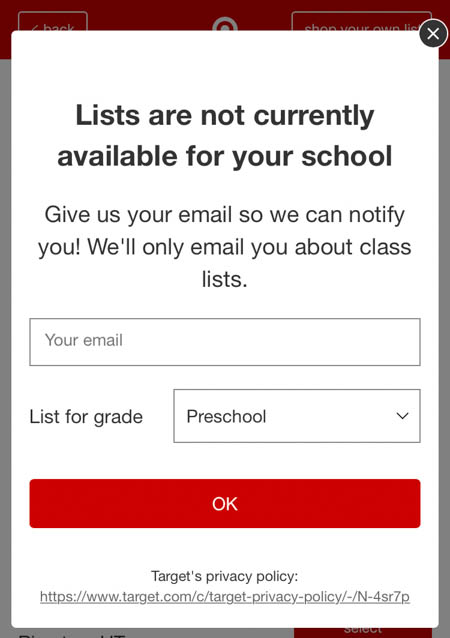 Or shop your own list easily, too.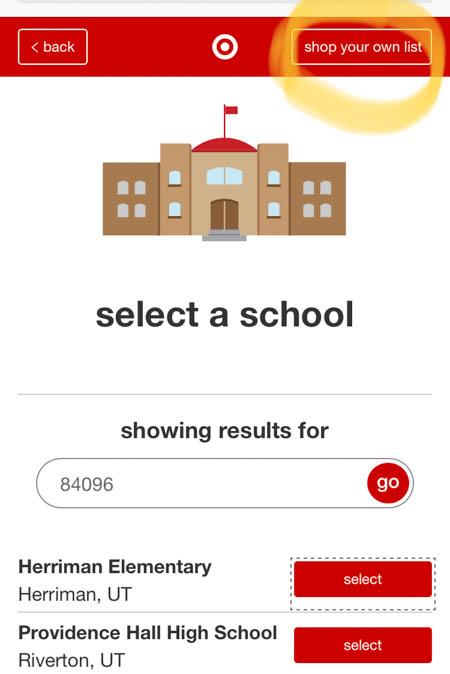 And there you have it! With just a few taps, your school supply shopping for all five kids is done. Thank you, once again, for being amazing, Target!