It only took a few weeks of motherhood for me to realize I was never going to remember everything I needed in my diaper bag. If it wasn't extra wipes, it was a pair of pants and if it wasn't pants it was a snack. Something was always missing and I was left wallowing in my mom brain forgetfulness.
That's when I had an epiphany. I needed to stock my car with back-ups of my most used items. That way, when my diaper bag ran empty I wouldn't be high and dry. I picked up a clear box and lid combo from Target and began gathering things. Here's a peek at everything I keep in my car supply box …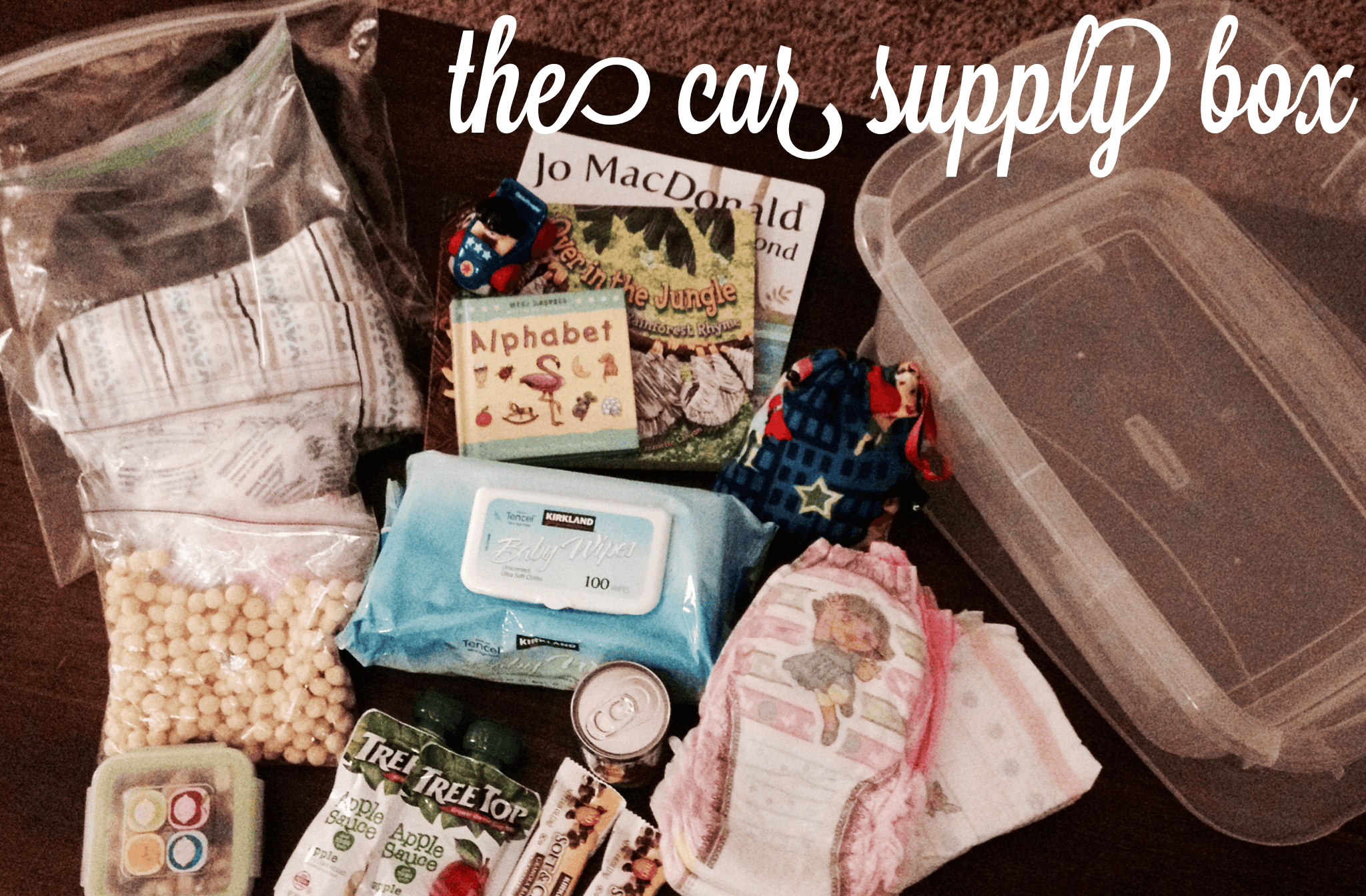 Diapers, pull-ups and wipes
Extra change of clothes for each child – usually a pair of pants, underwear and socks or footie pajamas (in a pinch, jammies are the perfect change of clothes)
2 plastic bags – gallon or grocery
Snacks – apple juice boxes, granola bars and puree pouches are my go-to
Imagination toys – things like lacing cards, little cars, finger puppets, story stones, I-spy or sing along books
Optional:

T-shirt for mom, because if the kids are dirty, chances are you are too 🙁
Hand towel
Children's specific medications, if needed
All of these supplies are specific to kid "emergencies" – hunger, poo, pee, boredom, throw up, etc. I've got a separate emergency kit with medical and roadside assistance supplies for real emergencies.
I've been utilizing my car supply box system for the last four years and it has saved my husband and I on many occasions. We even keep an extra box in his car so we're never without. High five for a parenting win!
Anything else you would deem as a must have in a car supply box?