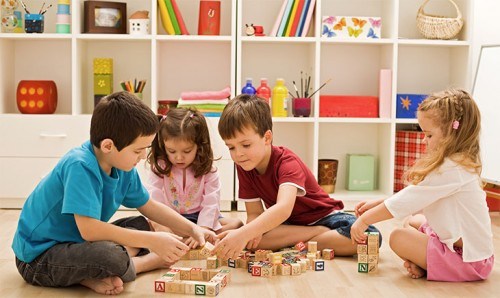 In a previous life, I was an educator. Prior to staying home with my children, I taught high school math, but I have also worked with children as young as kindergarten. I even spent a few years working as a supervisor at a summer camp.
I say this because I thought it helped qualify me for easily checking out preschools for my son.
I was wrong.
The first time we checked out preschools was very overwhelming. My son and I have spent every day together since he was born. I am extremely overprotective. He is ready to go to school, and I am ready to send him – for the most part. But oh my gosh, trying to find the right fit for him has been a challenge.
First off, I needed to narrow it down – there are over 40 schools within 10 miles of our home. Did I want him in a traditional school? Private? Religious? Montessori? Daycare center?
I didn't know, so I needed to check out all of them to decide. We spent a few different weeks scheduling tours with all different kinds of schools. It was very time consuming but very helpful. I learned what type of school I most wanted him enrolled in – we ultimately went with a very hands on traditional school.
However, what was much more important to me was watching the director/teacher(s) showing us around the school interacting with my son. As I mentioned, I am very overprotective. My son has never even been babysat by someone who isn't family. This would be our first experience trusting him with another person, and I needed to make sure it was the right fit. It's not WHY I chose the particular school, but the assistant director who gave us a tour talked to my son like he was a person and did not use a 'baby voice' -yes, that actually happened at another school.
Admittedly, I do not care about the curriculum. As a teacher, I know that my son will spend many years of his life worrying about curriculum. I don't believe he needs to start in preschool. My main reasons for sending him to school include appropriate socialization and to add a bit of structure to his life.
It took a long time to decide which preschool to enroll him in, but I am hopeful we made the right choice. It is the school he seemed to have the most fun at while visiting, and fingers crossed that is a good sign!
What helped you choose the right preschool for your little one? Share your thoughts with us in the comments!