One of the good things about having children close in age is the ability to reuse most of your previous childs' belongings since they have barely made their way into the garage (the belongings, not the child ;)). Our children are almost two years apart, so this means baby number 2 is using baby number 1's swing, playmat etc.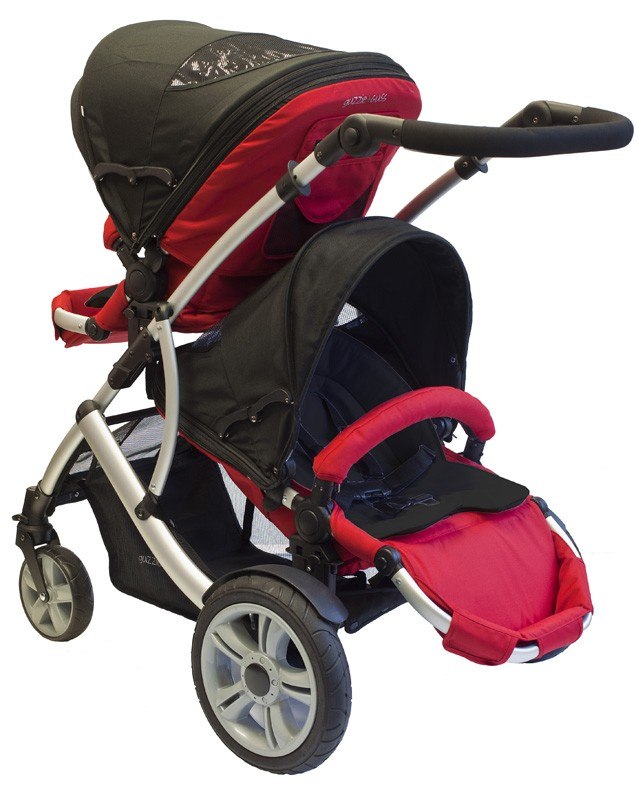 There were only two things that we really needed- a car seat, and a stroller. The car seat selection was easy- been there, done that. The stroller selection was not. As if choosing a single stroller wasn't difficult enough, choosing a double stroller was like entering a whole new world. Having Hollie as my boss is great because I can annoyingly constantly text her asking "What do you think of xyz stroller for a newborn and a toddler?" It was all so confusing.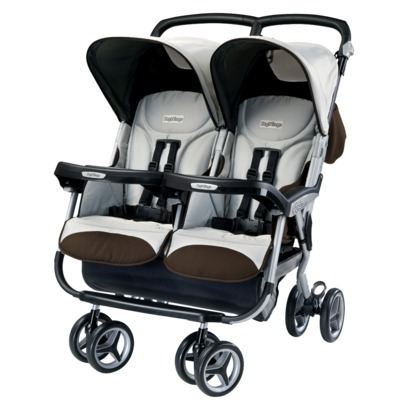 Double strollers aren't cheap and so it's important to take the time to do your research and try some out. I started off thinking I wanted a side-by-side stroller because just the look of a tandem stroller put me off. One child higher than the other? That's so unfair, I thought. How can I put a newborn baby at the bottom, or even worse, my picky toddler?
I put this forward to Hollie. And she told me that her kids actually fight for the lower seat. She also reminded me that a tandem stroller was narrower than a side-by-side so I could make it through stores without bumping into things, and should I ever need to take the baby out without my daughter, I don't have to lug a double stroller around. She had almost convinced me.
And then, it arrived. A tandem stroller was gifted to me by a family member and I wanted to love it, but I still wasn't 100% sure. I didn't see my daughter going for it, and I didn't want to put my newborn boy in the bottom seat. But I decided to give it a shot, and once I put it together, there was my daughter, climbing into the lower seat and telling me to push her around.
Really? I thought. You actually want to sit there?
Turns out she did, and she loves it. There are some days when she wants to be in the top seat, and when she does, I have absolutely no problem putting my son in the bottom seat. He is right in front of me, facing me, and I get to talk to him and he smiles up at me. I prefer to wear my infant in a baby carrier, but sometimes, life happens, and when I had to have emergency laparoscopy surgery when my son was 7 weeks, I wasn't able to wear him for over a week. My stroller saved me.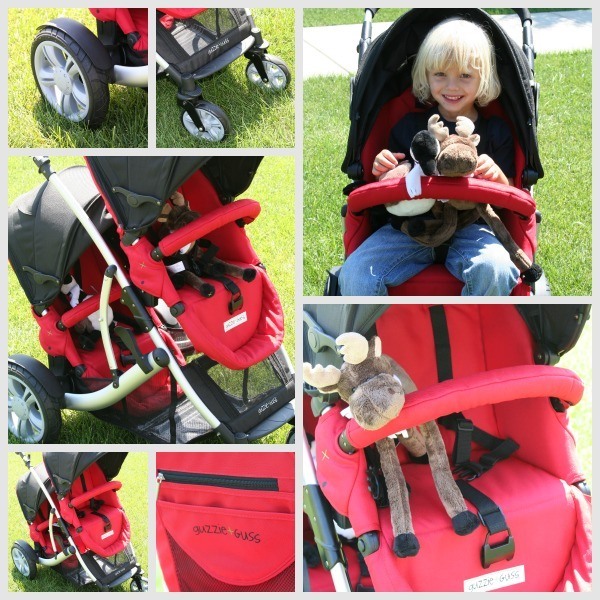 So, I am here to say that I officially love my tandem stroller 🙂 And here are a few reasons why:
1. Size
Some store owners clearly don't have kids because there are shelves and racks so tightly squeezed together that it's hard to make it through. I'm grateful that my stroller holds two kids and still gets through those small spaces.
2.Adaptability
If we go to the playground, I know my daughter won't need to sit in her stroller, so I just take one seat and let my son sleep in it. I can also put his car seat straight on it using the car seat adapter. I was also gifted the buggy board for the stroller, so I can attach that to the back of it and my toddler can stand while I push it around. This means she it at the same eye-level as the top seat.

3. Large Basket
Having a tandem stroller does not mean you have to give up diaper bag space, and I still get to fit all my belongings at the bottom of the stroller. I can also access the basket from both the back and front of the stroller.

4. Trunk Space
The frame is a single stroller frame so it fits easily in my small car, along with both seats. A double stroller would take up more room.
5. Reclining/Reversible Seats
Both seats fully recline and both reverse, which means I can have both a sleeping toddler and a sleeping newborn in them together facing me or not facing me.
So those are some points that you may want to consider when choosing between a side-by-side or a tandem stroller. This former tandem-stroller-hater has been converted, and I can now completely understand why these types of strollers are becoming even more popular and offer more options. They are a great investment for a growing family.