Cinderella — The Soundtrack You Don't Want To Miss
Back in March when I saw the new Cinderella at the theater I was a bit skeptical. The previews looked beautiful, but would the story be as captivating as I had hoped?
The answer is a resounding YES! My daughter and I both adored the film and have been counting down the days until its' DVD release  … September 15, 2015. So, as we wait we've been listening to the soundtrack and waiting, waiting, waiting.
Now, I'll be honest, I'm totally a soundtrack girl. I've listened to them for years and some of my favorites songs have been gathered from soundtracks. For example, this, this and this.
And most recently on my list of favorite soundtracks is Cinderella.
We listen to it at breakfast, nap time and in the car too. In fact, I have it on right now while I'm working 🙂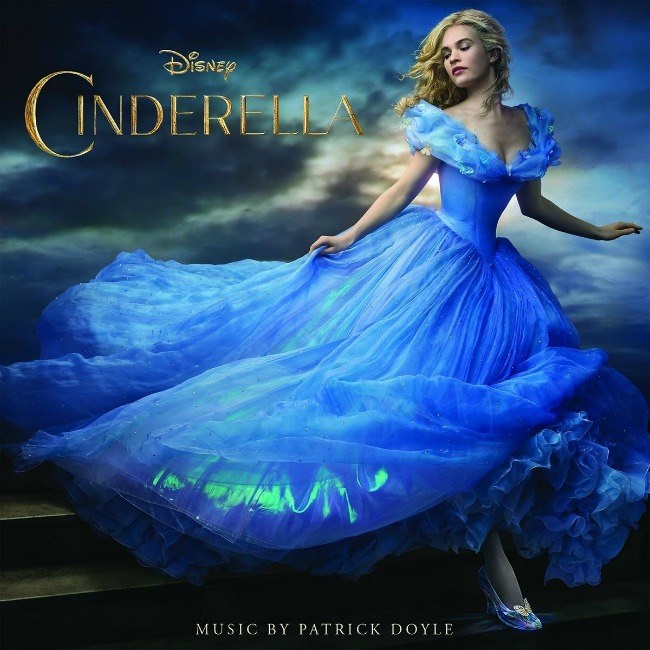 The instrumental tracks are magical, calm and inviting. They induce a vibe of happiness and joy. I just adore it. And my daughter does too! She is constantly requesting her Cinderella music and it's tiding over our eagerness for another glimpse at the movie.
One of the final tracks, "Strong" is the icing on the cake. Or should I say the glitter on the ball gown? Anyway, the lyrics and vocals by Sonna Rele complete the CD in every way possible. Such wonderful work from composer Patrick Doyle and the whole crew behind this new film.
If you are anxious as we are for the DVD release of Cinderella, get your fix between now and then with the soundtrack. You won't be sorry!