A few days ago I gave you my Cloth Diaper 101 spiel. Exactly what I'd tell my friends if they asked me about taking the plunge into cloth diapering. Today, I'm going to delve into some of the wants/extras you may consider when cloth diapering. These things are by no means necessary. If you're on a budget, skip them. But, if you're adding cloth diapers and their accessories to your baby registry or have a generous grandparent or some mama money in your secret stash, here's what if recommend …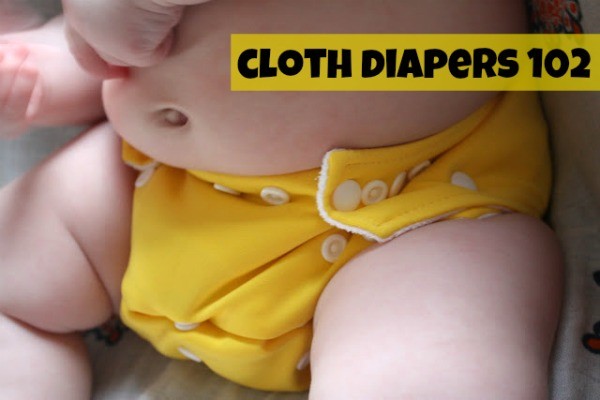 Diaper Sprayer | You won't need this until closer to your little one's first birthday, when they are eating more and their poo reflects that fact. At that point, it is a definitely blessing to have!
Extra Diapers in Fun Prints | Kind of like clothing, cloth diapers have become a style statement. As much as you don't need more than the basic 24 diapers, it's fun to have some fun and pretty extras and if you ever get behind in laundry you don't have to sweat it.
Funk Rock and Deodorizer | I mean, we are talking about diapers here, so sometimes the smell can be a little ripe. Funk Rock by Rockin' Green is an extra soaking mix that gives your diapers a deep clean. their pail deodorizer helps keep the smell at bay between washing.
Wool | Wool shorties and longies are some of my favorite accessories with cloth diapering. It's a whole other means of creating a waterproof layer and is great for all seasons. You'd be amazed at the properties of this natural fiber. In 2011, when I started using it I wrote all about the wonders of wool in case you are interested in learning more. Best part of all, you can totally make your own woolies if you don't want to spend a bucket of dollars on these beauties (which I still don't own, but really would love to add to my stash).
Clothesline| Your diapers will inevitable end up with some stains. An outdoor clothes line will fix that in a jif with a day or two of sunning.
Drying Rack | I live in the Pacific Northwest so the majority of the year I air dry my diapers indoors.
Cloth Wipe and Wipe Warmer | If your cloth diapering it makes no sense to use disposable wipes. Making them is one of the easiest sewing projects, but you can purchase them as well. These cloth wipes from Punkin Butt are my favorite to buy and when I've sewn a few batches I've done one side a fun flannel and the other side a soft bamboo. Etsy have a great selection so don't forget to check them out! For wetting the wipes you can either use a spray bottle of wipe solution or a wipe warmer. I love the a Prince Lionhart warmer.
Swim Diaper | Rather than spend much too much on disposable swim diapers, consider buying a washable pair. I've had great success with this Kushies swim dipe.
That about wraps up all my cloth diapering wants and the extras you may want to consider. I know there are quite a few of cloth diaper mama experts reading so please, chime in with your wants and others cloth diapering knowledge!
Oh, and before I forget, I wanted to share these great resources that I find myself referencing over and over again:
What to look for when buying used
Cloth diaper safe diaper cream
Cost savings over the course of diapering with cloth
Cloth wipe solution