Confessions of a MLM SAHM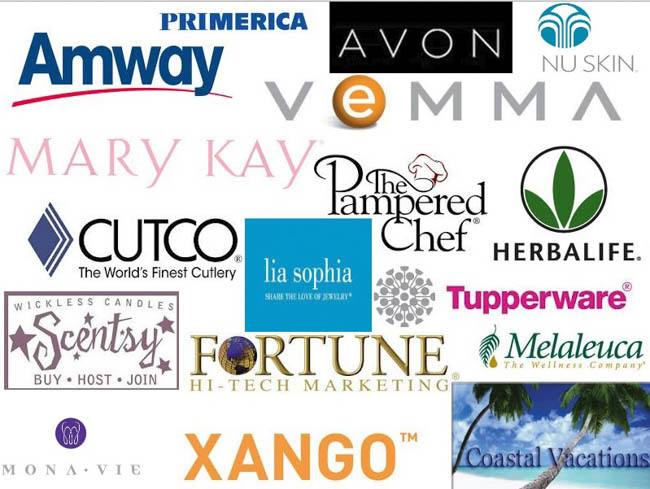 You know that friend on Facebook, the one who is a stay at home mother who posts a lot about her "new exciting business", who adds you to her group without asking first, and who shamelessly begs you to invite all your friends so she can build her business?
I was that friend.
And I learned a lot from my time spent as a multi-level marketing stay at home mom.
For seven months I was a distributor for SeneGence, a privately owned multi-level marketing (MLM) company that develops a complete line of long lasting cosmetics. Maybe you've heard of their most popular product: LipSense, a waterproof, smudge proof liquid lipstick that gives you up to 18 hours of wear. It's actually quite amazing, and their other products (like their foundations and eye shadows) are equally as impressive. Just like Younique or Mary Kay, this makeup company spreads their products through distributors; every day women who set out in hopes of making money by selling the products and building their own team. And since we live in the age of social media, most of this reaching out to sell is done online.
Your Facebook and Instagram feeds are probably saturated with MLM consultants from companies like SeneGence, Usborne, doTERRA, LuLaRoe, Scentsy, Mary Kay, It Works!, Norwex, Pampered Chef and more. Yes, it can get incredibly aggravating to see another invite to a party in your notifications and another ploy to get you to join some team. And it's incredibly annoying to see an MLM take over your friend, where she now only posts about her products and suggests her oils for every single thing you post about. But there's a lot to learn while being a distributor in one of these companies that you may not realize, and why so many SAHMs jump into one. I'd like to shed a little light on the subject, in hopes of helping you understand a little more why yet another stay at home mom has joined a "pyramid scheme" and is bugging you (unintentionally) to buy from her:
We joined because we need an added income. It's rough being a stay at home mom (SAHM), balancing the checkbooks each month and worrying over our budgets. We could maybe go back to work but it's not always that cut and dry. In my case as a third year teacher, daycare for my two kids would take up at least half of my monthly check, and the hours of an educator for so little pay isn't worth being away from the kids. The desire to help out financially in some way is strong. Enter the work-from-home, make-your-own-hours MLM opportunity. That pitch is how so many of us get hooked and excited to join.
We joined because we want to be a part of something beyond motherhood. Being a mom is great and there are so many fulfillments in it. But we are still women with desires and dreams of our own. It's easy to get lost in the day-to-day doldrums and routines of stay-at-home life. An MLM distributor job is a way to be someone, something, beyond the mom that isn't allowed pee without a toddler audience. So you may hate our posts, but it's an opportunity we are putting our necks out for because we need something more and are just trying to contribute.
We joined for personal reasons. I can't speak for all of us in this area. Every MLM consultant joins for the same reasons (money, excitement, experience) and for very personal reasons as well. In my case, I joined SeneGence for three main reasons: to push and challenge myself beyond my comfort zone, to regain a little of who I am as a woman (not just a mother), and to help with my Postpartum Depression. It's a difficult job to jump into but I can't deny how it helped me succeed in these three areas, so I'll forever be grateful for those seven months.
We know we're probably bugging you and we honestly don't mean to. We aren't stupid. We know Facebook is saturated with so many MLM companies and you probably receive ten invites to groups or parties just in one week. But this is our job. This is how we are trying to bring in some extra cash so we can take the kids out to eat or have date nights away from home. I'm sorry 10 other consultants have already contacted you but how was I to know unless I asked? You wouldn't walk up to a car salesman and belittle him for just trying to do his job, so please don't fault my character because I'm just trying to do mine. I promise that most of us try our best to not annoy you with impersonal spam messages and party invites that clog your notifications. When you get irritated with another MLM post on your feed, it's easier to scroll right on past than to work yourself up into an angry rant.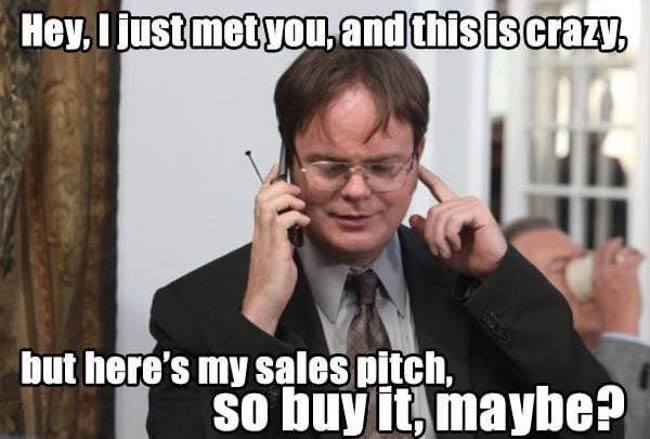 We aren't being tricked by a pyramid scheme. Believe it or not but most of us spent a long time debating about signing up and doing research on our MLM company to make sure we wouldn't be jumping into a scam. It hurts when you ignore our intelligence (something you know we have, based on our years of friendship before this moment) and make comments like, "I can't believe you'd be dumb enough to jump on that bandwagon." When we signed up, we took the risk of failing (as all entrepreneurs do) and those negative comments aren't supporting us in this difficult adventure.
We've invested a lot of time and money to make this a job, not a hobby. When we throw the big at-home party or spend a few days posting in the online Facebook party, we aren't doing it just because it's fun and we have no life. This MLM business isn't a hobby we do on the side when we have a moment between the kids' naps (because let's face it, parents never get much time to themselves for hobbies). This is our business; it is work. As SAHMs in an MLM world, we set aside work hours while trying to balance our first priority: the family. So if you ignore us when we reach out, take advantage of the parties we hold in your home, or waste our time with empty promises of purchasing—all of that actually affects us.
You don't have to buy from us. It's incredibly frustrating to waste a lot of time trying to pitch a product we truly believe in to someone who is secretly not interested at all. We have no idea if you're quietly resenting us if you've never told us an outright "no." We know you're trying to be polite and think you're being supportive when you leave the door open to possibly host a party for us or maybe might buy after your next paycheck. If you don't want the product, please don't be afraid to just tell us. That way, we don't bug you and we don't waste our time and efforts.
We are learning a lot about ourselves and entrepreneurship. It's no secret that we can easily get lost in motherhood, forgetting who we are and what we strive to be individually. Through this MLM business you deem annoying, we are actually learning a lot about ourselves. We are learning better organization and balancing skills. We are learning marketing techniques, pushing our creativity to try and stand out from the rest. We are learning what it takes to run our own business (like what materials are needed, supply and demand, tax information, and more). We are making mistakes and accomplishments that are new to us. And sometimes, we learn that the MLM life isn't for us.
When we decide it's time to move on, that doesn't mean we have failed. There are many reasons why a SAHM MLM distributor might move on and close up shop. Maybe we couldn't balance everything while working from home. Maybe we didn't like everything about the specific MLM Company we joined. Maybe it is just time for the next adventure. When we decide to be done with our MLM distributorship, don't assume that means we've failed at it. Yes, it's a hard business. But having tried something new and gained confidence in doing so is not a failure in our book.
So the next time another friend announces she has signed up as a consultant for an MLM business, refrain from rolling your eyes. The next time you receive an invitation to a party, try not to take it personally in a negative way. The next time you want to rag on the "SAHMs that have nothing better to do with their lives so they join an annoying MLM scheme," please think twice. (That was an actual quote said about me from someone I thought was a friend) Think about who that woman, that mother, actually is. She's not just another salesperson; she's your friend who could use your benefit of the doubt and some encouraging words.