A big congratulations to our brand partner, Contours Baby, for their TWO nominations for Cribsie Awards for their Contours Element convertible 1-to-2 stroller in the category "Best Way to Stroll X2" and the Contours Love Baby Carrier in the category "Best Way to Wear Your Baby".
In celebration of this big announcement, we are throwing a giveaway! Before we get to the giveaway, let's talk about which prizes were nominated for the Cribsie Awards!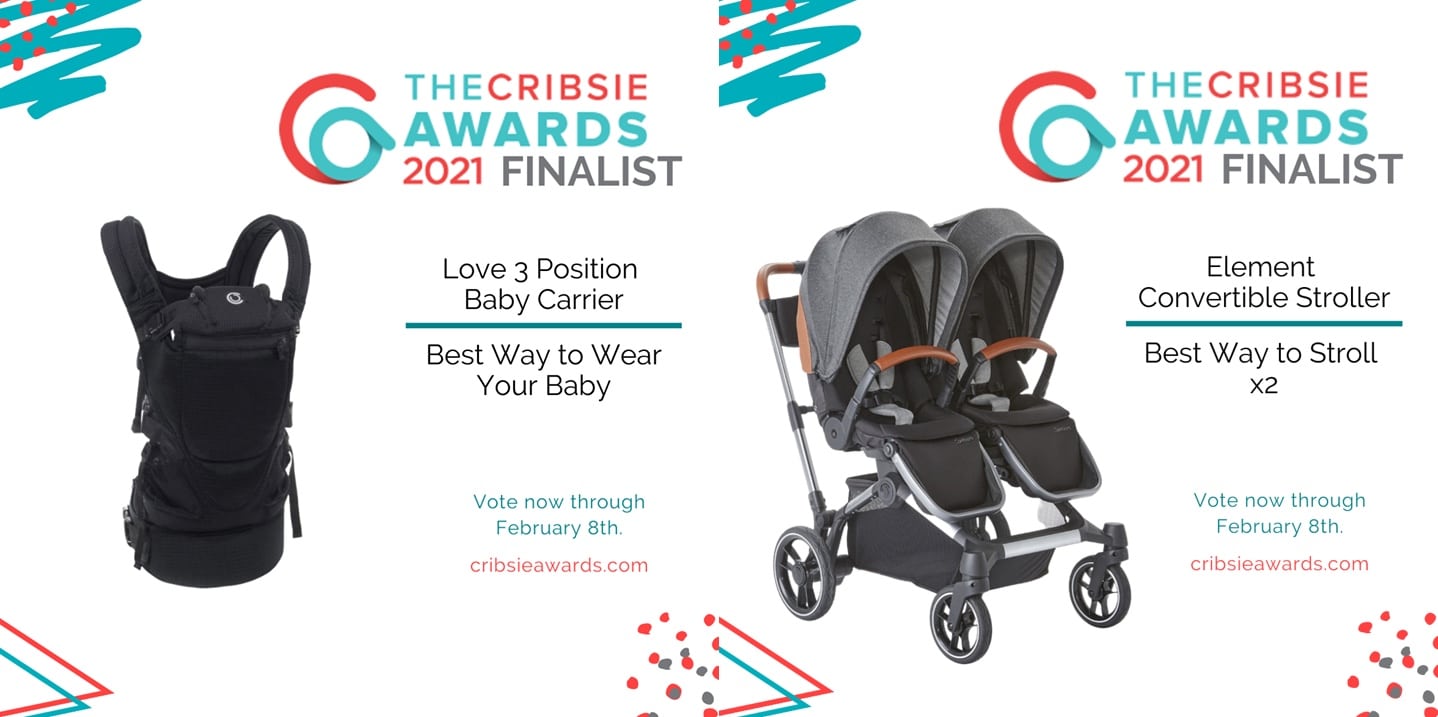 Actually, it's better to see these products up close and personal. Have you checked out this fantastic single-to-double stroller and baby carrier yet? You can see all the ins and outs in our Baby Gizmo Contours Element video here:
and in our Contours Love Baby Carrier video here:
After you watch the videos and fall in love with the stroller and carrier, please head over and vote for your favorite in the Cribsie Awards.
(Voting for the Cribsie Awards runs through February 8, 2021)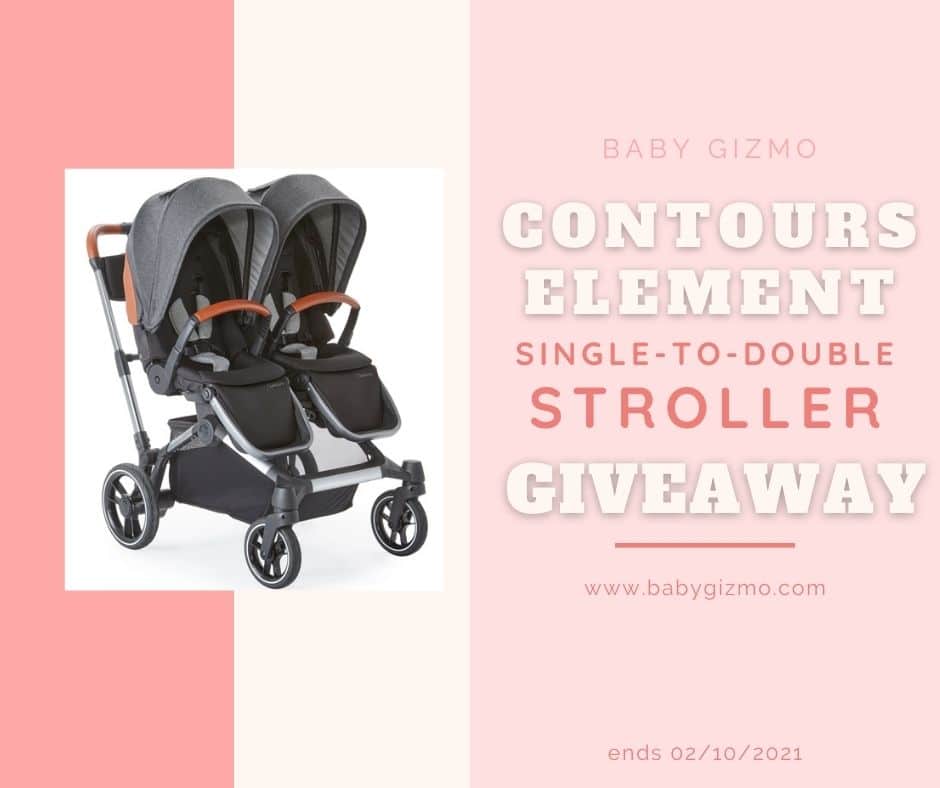 One (1) Contours Element Single-to-Double Stroller
HOW TO ENTER: Rafflecopter is back for this one but we are making it SUPER EASY to enter! None of the entries are mandatory. Hey, you don't even have to enter to win if you don't want to. You can do one entry or all of them. No pressure.
Giveaway starts now and ends at 11:59pm EST on Wednesday, February 10, 2021. Sorry but this one is US only.
Let us warn you – if you want the extra entries, make sure you actually do the entries! If you click on "leave a blog comment" on the Rafflecopter widget – make sure you actually leave a blog comment. We check! If you don't do the actual entry – it doesn't count! You won't win. We'll both be sad.
a Rafflecopter giveaway